Is it time to renew your US visa, but you don't know how? Have you wanted to do it for a while but don't know where? iVisa could help you renew your B1/B2 US visa if it expired less than 48 months ago. We will be with you every step to make your renewal process as easy and convenient as possible.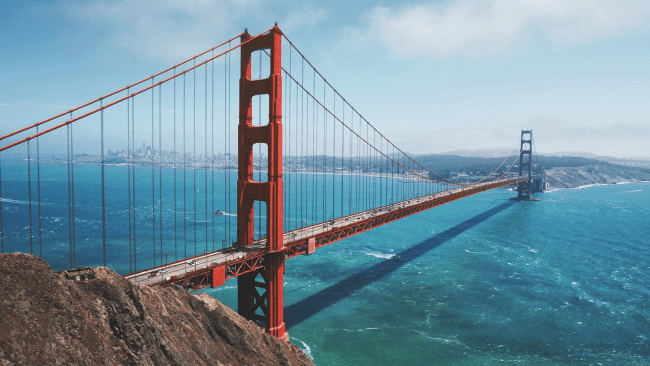 You have several benefits when you process a visa with iVisa because of our excellent service. One of them is that we have a group of experts who will help you throughout the process. All you must do is fill out our online forms and follow our steps.
If you want to know more about it and travel outside Trinidad-Tobago, keep reading this article.
Renew your U.S. Visa online to enter the United States from Trinidad and Tobago with iVisa!
Here, you'll learn all about the American B1/B2 visa, how you can renew it with iVisa, our processing time, interesting tourism facts, and much more.
What is the American Visa B1/B2, and how to renew it?
The B1/B2 visa is a travel document that combines the B1 visa for business and the B2 visa for pleasure. To apply for this document, you must have a valid passport from Trinidad and Tobago and reside in a country other than the United States.
If you plan to visit this country for business or tourism, you must apply for a visa at the US embassy or consulate.
However, if you plan to stay for other reasons—such as study, work, temporary residence, cabin crew, or journalism—you must apply for another type of visa.
This document allows you to travel within the country for up to 180 days Per Entry. However, you must leave the US after 180 days Per Entry or risk being expelled, and your visa will not be renewed again.
To process this document, you must meet the country's Immigration and Nationality Law conditions. These requirements are:
The trip must be for business or tourism.

The duration of stay must coincide with the estimated date of travel.

You must have residency outside the U.S. and other responsibilities.

The original visa to be renewed must not have been lost, stolen, revoked, or denied.
If you are interested in applying for a visa, please follow these steps:
Step 1: To renew your B1/B2 visa, fill out the forms requested at iVisa

Step 2: Ensure you have entered all the information correctly before clicking 'Submit' We recommend you check your email address, other information, and spelling. Once you have made the necessary corrections, proceed to payment and attach the required documents.

Step 3: When you renew your visa, you must present your passport to the authorities and complete several other steps. Once these steps are completed, we will return your passport to you via courier service with a new visa.
How do you apply for the American visa renewal in Trinidad and Tobago?
When you apply for a new visa, you must go through an extensive process of requirements and interviews. However, renewing an existing visa is faster, with fewer requirements than the first time.
There are also some exceptions to this rule. For example, minors under 14 years old and seniors over 79 can relatively quickly renew their visas—also those with valid or expired visas within the last 48 months.
Necessary Documents for the renewal of the American Visa in Trinidad and Tobago
To apply for the renewal of the US B1/B2 visa for citizens of Trinidad and Tobago, you need to have these documents:
Valid Passport: To get a new visa, you must have a passport valid for at least six months. You will also need an expired visa and at least two blank pages in the passport for the visa renewal.

Digital photo: All photo requirements must be met. For example, the face must be visible and free of accessories, and the photo must be taken against a white background. If you don't have one, iVisa offers a photo service.

Your last valid visa: You must submit a scanned copy of your previous U.S. visa, whether it has expired within the last 48 months or is about to expire. If you have acquired a new passport, please also submit a copy of that document.

Additional information: We will send you any additional information you may need by email. Sometimes, the embassy or consulate may request that you come for a visa interview.

Email: An email address is required. Select the one you use most.

Payment: You can pay for the process with a debit/credit card.
What is the processing time?
iVisa offers standard processing time for US B1/B2 visa renewals:
Standard processing time (

USD $29.49

) -

30 days

.

USD $0.00

MRV fee and 24/7 support from an iVisa Expert are included.
What are the benefits of renewing your B1/B2 visa with iVisa?
The benefits are as follows:
We will ensure the form is correctly filled out: Our experts will review each of your answers and make them suitable for submission to the U.S. government.

You will save time: With iVisa, you can complete the form at your own pace and make changes whenever necessary.

You will have a simplified form: iVisa has 80 straightforward and easy-to-understand questions, compared to the government's website, which has much more.

You will have our educational guide manual at hand: When you have completed your application, we will send you a manual with recommendations to help you prepare for the next step in the renewal process.

You will have 24/7 support: Our iVisa Experts will guide you through the application process, allowing you to make a confident submission. This benefit is significant because it means you can be sure that your application will be complete without any problems.
When is the best time to travel to the USA?
The United States is such a large country that the weather can change depending on the location. For example, in the central United States, there are areas with different climates. The northern states, such as South Dakota, Minnesota, Montana, and Wisconsin, can be freezing in the winter but warm in the summer. Conversely, the southern states, such as Texas, New Mexico, and Louisiana, are hot and dry in summer but warm in winter. It will depend on the activity you want to do and the destination you prefer to visit.
On the other hand, another popular destination in the country is Boston. Perfect in the fall, it is a destination where you can do several activities, such as a historical tour of its buildings that have been maintained since its founding more than 400 years ago. Or visit the Freedom Trail, a long route that can be walked or traveled by private vehicle. You can pass through 16 historic sites in downtown Boston, such as the Bunker Hill monument or The Public Garden.
The Public Garden is one of the most valuable places in the city for its ecological contribution. There you can see the ancient Statue of Venus, with more than 200 years in the park, and beautiful boats in the form of cinemas.
COVID-19 Restrictions in the US
You will not be required to present a negative COVID-19 PCR or antigen test result, nor will you need to quarantine if you are a traveler from Trinidad and Tobago.
All international travelers are required to present a certificate of vaccination; exceptions are made in some cases. Border agents will determine whether or not you may enter the country.
Also, people who stay for 60 days or more in the United States must receive vaccination against COVID-19. Failure to do so will result in consequences for these travelers.
You must present proof of vaccination, including your most recent booster shot, at least 14 days before travel.
Where can I contact iVisa?
If you have questions about your visa renewal, please get in touch with our customer service team or write to us at [email protected].