Disclaimer: Due to the current situation, the Department of State does not offer B1/B2 nonimmigrant visas or visa renewals at the moment. The U.S. Embassy in Kyiv cannot facilitate a visa application in the U.S. Embassy in another country.
Citizens of Ukraine wishing to renew a B1/B2 nonimmigrant visa may apply in any country they reside in, and appointments are available. Since each U.S. embassy or consulate's visa renewal application procedures are specific, you should contact the U.S. embassy of the country where you wish to apply.
It would be best if you renewed your visa from time to time. This is because the B1/B2 nonimmigrant visas are temporary visas that allow individuals to travel to the United States for business or tourism.
Our experienced iVisa team is at your disposal to answer all your questions, and the following will come in handy when you have the opportunity to renew your B1/B2 visa.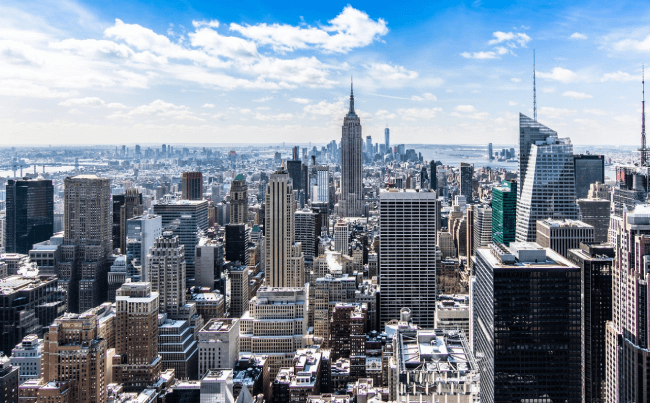 What is the U.S. B1/B2 visa?
The B1/B2 visa is for people who need a visa to enter the United States and wish to take a short-term trip. The B1 visa is for business travel, conferences, conventions, or professional matters. The B2 visa is for tourist travel, visiting friends or relatives, or receiving medical treatment. B1/B2 visas are combined and issued as one visa. As a short-stay visa, it must be renewed from time to time.
What are the requirements for renewing a U.S. B1/B2 visa in Ukraine?
To apply for a B1/B2 visa renewal, you must demonstrate that you meet the following requirements:
The purpose of your trip to the United States is one of these: attending a conference, a business or tourist trip, visiting family or friends, or medical treatment.
That you will not remain in the U.S. for a more extended period than the time allowed.
Proof that you have the funds to remain in the U.S. for the time you plan to stay.
What documents are required to renew the U.S. B1/B2 visa in Ukraine?
Passport scan: Your passport must be valid for at least 6 months beyond your intended travel date.
Copies of your previous visas: it is always good to have the previous passport with the last visa.
A photograph: A digital photo that meets the specifications for visa renewal. Please submit a color photo with a white background showing the full face to the shoulders. The photo must be recent and no more than six months old. We provide a passport photo service if you do not have a recent one.
Email address: You need an updated email address where iVisa will send the B1/B2 visa renewal application once it has been revised.
How do I apply for a U.S. B1/B2 visa in Ukraine?
The process of applying for the renewal of the U.S. B1/B2 visa is practically the same procedure as when you applied for the first one.
You need to follow the following steps for applying for your visa renewal; your assigned iVisa expert will assist you in the process:
Step 1: Fill out the simplified iVisa form with your full name, date of birth, passport number, email address, etc.
Step 2: Review the form carefully to verify everything is correct. Choose the payment method, which can be with a debit or credit card.
Step 3: Upload the scanned documents required for the B1/B2 visa renewal application and send them with the completed and revised DS-160 form.
You need an updated email address where we can send you the B1/B2 visa renewal. We recommend checking your inbox and spam folders.
When renewing your visa online, the Department of Homeland Security (DHS) will determine if your documents must be sent through a courier service or left in person. We will provide information about the Drop-Off Location if you are asked to do so in person.
How can I get an appointment for a U.S. B1/B2 visa renewal in Ukraine?
Many people do not need to attend an interview at the U.S. embassy or consulate to apply for their B1/B2 visa renewal because their information is already on file. They can apply online.
Sometimes you may be asked to make an appointment for a visa renewal interview, in which case you should have the following documents to bring with you before you make an appointment:
A valid passport at least six months before your trip.
The DS-160 form
Updated email address
Visit the embassy website where appointments are available to request an interview appointment, and carefully review all the information on the website.
What is the cost and processing time for the U.S. B1/B2 visa renewal in Ukraine?
At iVisa, we offer a standard processing service for renewing your U.S. B1/B2 visa. It is as follows:
Standard processing time: The processing time is

30 days

(

USD $235.99

), and the MRV fee is

USD $160.00

.
Our iVisa professionals are available to assist you. It's worth mentioning the time it takes the Department of Homeland Security (DHS) to process your application is difficult to predict. The application could take at least 4 weeks or more to be reviewed by officials.
Can I apply for a U.S. B1/B2 renewal visa before my current visa expires?
Yes, you can apply for a renewal of your U.S. B1/B2 visa before it expires. It is better not to wait for it to expire so that you always have your visa valid.
How do I track my passport for U.S. B1/B2 visa renewal in Ukraine?
Currently, the U.S. Embassy in Kyiv has suspended all visa renewal services. You must contact the embassy or consulate where you are located.
To track your passport, you must go to the embassy or consulate website, search for passport tracking, and enter your passport number. If your visa renewal is ready, they will tell you when and where to pick it up.
Do I need travel insurance to visit the United States?
No. The United States does not require visitors to have travel insurance. But it is always advisable to travel with insurance that will protect you in case of any inconvenience. Moreover, the cost of medical services in the United States is very high. Travel insurance covers you for all medical expenses and others, such as trip cancellations, lost luggage, etc.
Where can I contact you?
Our expert customer service team will be able to solve any questions you may have; they are there for you 24 hours a day, every day. If you are more comfortable writing, you can email us at [email protected], and we will get back to you as soon as possible.