Please note that as of June 2022 the CDC no longer requires travelers to present a negative COVID-19 test or documentation of recovery from COVID pre arrival to the US
There are many things to consider when planning a trip, and the budget is one of them. This budget is usually affected by documentation, especially when it comes to traveling to the United States. In the case of Chinese citizens, they can never ignore the EVUS fee, in addition to the expenses incurred with other travel documents. Aside from that, it's usually very easy to apply online for an EVUS, and it should take only a few minutes to complete the process.
For now, you can relax a little and prepare yourself a warm cup of coffee or tea because you'll only need to read the FAQs below to learn all the information about the EVUS fee. The best part is that you can also apply for this document as soon as you finish this article because it'll be simple to understand the steps to follow.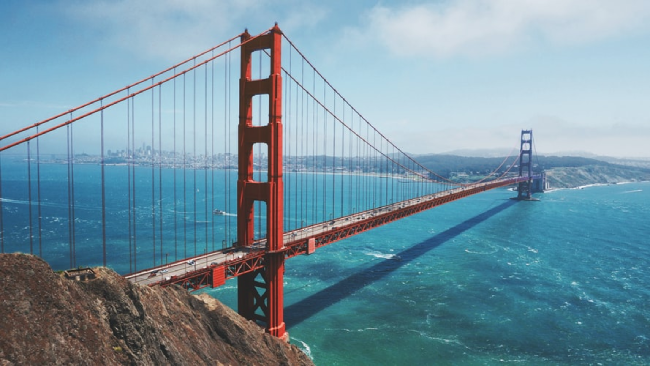 Frequently Asked Questions
What is "Electronic Visa Update System"?
EVUS is the acronym for Electronic Visa Update System. It's an official program launched to Chinese citizens to enter the United States if their purpose is amusement or business on a 10-year U.S. Visitor Visa. If you fit any of these features, then you must apply for an EVUS.
Is there a way to check if I can apply for EVUS?
Yes, you can check if you can apply for the EVUS by answering the following:
You are Chinese.
You have a valid Chinese passport at this moment. Remember that it can't be expired.
Your trip to the U.S. is only for business or entertainment.
You need to renew your current EVUS.
Did you answer "yes" to all of these? Then that's all you need to know to apply for EVUS.
What requirements do I need if I want to apply?
EVUS doesn't ask you to get a lot of documents in comparison to other processes related to travel, and if you decide to use iVisa.com, the process will be faster and easier. Remember that if you need to renew your EVUS, then you'll have to collect the same documents. Here's the list:
A valid Chinese passport.
A scanned copy of your passport.
Valid 10-year U.S. visa. The visa has to be one of these classes: B1, B2, or B1/B2.
A valid email address where you'll receive your document.
A valid payment method. You can choose to pay with a credit/debit card or even a Paypal account.
Your contact information, including the address of your U.S. destination.
What are the processing times if I apply with iVisa.com?
You might want a quick service to obtain your EVUS as soon as possible. In that case, you can select any of the following options with iVisa.com:
Standard Processing Time:

7 days

.
Rush Processing Time:

5 days

.
Super Rush Processing Time:

3 days

.
After that, you only have to worry about payment. Keep in mind that depending on your choice, the price will be higher.
How much is the EVUS fee?
When you apply for your EVUS, you have to pay for the service. What you should know is that if you apply for this document through the official US government website, then you won't be charged. The thing is that with this process you might wait several days before receiving your document and you might get confused while filling in all the forms.
On the contrary, with iVisa.com, you don't have to suffer from a bureaucratic system. You just have to follow a few steps and nothing else. That's why, as you can guess, the process with iVisa.com isn't free, but the EVUS fee is quite affordable according to how soon you want to have it.
If you think iVisa.com will charge you a very expensive price, then you better take a breathe and relax. These are your options:
Standard Processing Time:

USD $29.49

.
Rush Processing Time:

USD $51.99

.
Super Rush Processing Time:

USD $84.99

.
How can I apply for an EVUS with iVisa.com?
You can enroll for EVUS with the US EVUS Official website, but as we said before, the process can be tricky.
On the contrary, if you apply with iVisa.com's system, you can get your EVUS in about 20 minutes with a reliable method. You can also translate it to your official language or you can contact iVisa.com's service to get help.
Here's the list of steps to follow:
1.First, fill in the online application form with personal data (name, address, and phone). You have to select your processing time, too.
2.Second, confirm that the information you wrote in step one is correct. You also have to make the payment.
3.Third, you have to upload the documents asked (scanned copy of your passport and B1/B2 valid visa) and after that, send the online form.
When you're ready with this part, you'll only have to wait for your EVUS. You'll get the heads up via email, so ensure to provide a valid email address.
What should I do if I forget to enroll in EVUS until I arrive at the airport?
Remember that you can apply for your EVUS at any time, including at the airport, thanks to the fast service that iVisa.com offers. It doesn't matter if you do it just a few hours before traveling, you'll still receive your document. However, we still recommend you be cautious and avoid applying at the last minute. Always carry a check-list before the arrival date so you can avoid any issues.
What is the difference between the U.S. Visitor visa and the EVUS?
Keep in mind that the EVUS isn't the same as a Visa. The EVUS doesn't have the legal requirements that the U.S. Visa has, and that's why you need both the B1, B2, or B1/B2 10 year valid visa + EVUS. If you have any other class of Visa that's not any of the B1, B2, or B1/B2 with 10-year validity, then you don't need to apply for the EVUS.
Where can I get more information about the EVUS?
It's ok if you still have questions related to the EVUS enrollment, and you don't have to worry about it because we're ready to help you. You can contact iVisa.com's customer service or you can simply check other details on iVisa.com's website.
Take advantage of this opportunity that iVisa.com offers you to apply for your EVUS without so many obstacles. Your journey may be closer than you think.