Please note that as of June 2022 the CDC no longer requires travelers to present a negative COVID-19 test or documentation of recovery from COVID pre arrival to the US
If you plan a trip to the United States, whether for business, pleasure, or other purposes, one of the primary concerns is the travel document that allows you to cross the US border. By having a look at the visa policy of the US, we could categorize travelers into three categories. The first one comprises very few nationalities since we are talking about the citizens of visa-exempt countries and territories. There are just 5 of these. The following category is represented by people who are able to travel to the US under the Visa Waiver Program. The next category is composed of all the other nationalities, and they need a visa. Of course, a few nationalities aren't permitted in the US, but we won't get into that.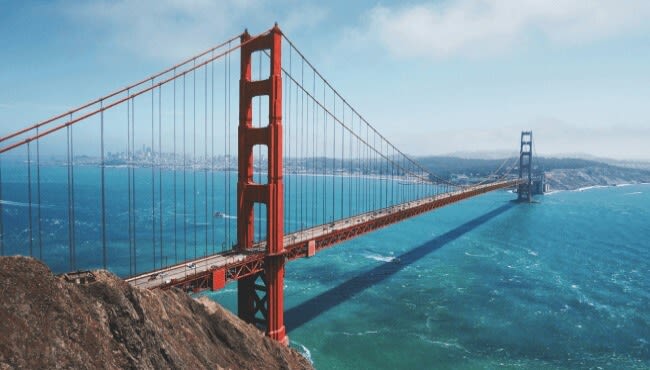 The USA visa
The differences between a USA visa and an ESTA are lots of. We'll discuss the USA visa first:
All that happens at an embassy. Of course, some kinds of US visas, such as the B1/B2 visa, demand an online application form, however you still need to schedule a meeting.
At the exact same time, the prerequisites to get a USA visa and an ESTA are distinct also. The former requires a lot more compared to the latter. For one thing, you need to go to the diplomatic assignment in person and bring with you all kinds of documents. It is best if you provide a call to the embassy, if you want to learn what you need.
Lastly, a USA visa can be issued for multiple purposes. Do you need to work in the US? You require a work visa such as an H or J visa. Do you need to study? You require another kind of visa. And so on. And of course a visa per se can be published for short and for lengthy stays in the United States.
The USA ESTA - What is an ESTA Visa?
Keep In mind that the ESTA is not a Visa but determines if a citizen can enter under the Visa Waiver Program(VWP). Immigration Officials determine admissibility on arrival.
The ESTA is readily available to the citizens of 38 countries. If you[re eligible for one, apply and do not attend an embassy. Instead, you may apply from the comfort of your house because the application process is online. There is no discussion.
The prerequisites for an ESTA are few and simple to meet. You simply need a digital passport with a digital chip that contains your bio-metric info that is valid for another 6 months from the date of arrival in the US, an email address, and a method of payment that enables online payments. Of course, you want to fill in an application too, but that's self-explanatory.
Furthermore, an ESTA cannot be issued for anything. It covers just company and pleasure purposes. You are able to go on holiday or attend company meetings. However, you cannot take part in work or go to University. The classes you are allowed to take while in an ESTA are a cooking course during your holiday or anything of the kind. Other things than that can make you deported.
Finally, if you visit the USA under the Visa Waiver Program, you cannot stay there for more than

90 days Per Entry

. Of course, the ESTA ensures multiple entries, but you can never stay for longer than that.
Is the ESTA a Visa Type?
No, Keep in mind that the ESTA is NOT a visa. The ESTA determines the eligibilities of travelers to enter the United States within the rules of the Visa Waiver Program (VWP)
Where Can I Learn More?
There are a number of other differences between a USA visa and also an ESTA, but we don't wish to get overly technical. In case you feel that we didn't cover all of them, do not hesitate to contact us in case. Our customer support is available 24/7.