One of the things you need to solve whenever you are traveling is the issue of travel documents. Whether you are taking a direct flight or you must pass through one or several countries, you must do your homework and find out what type of documents you need.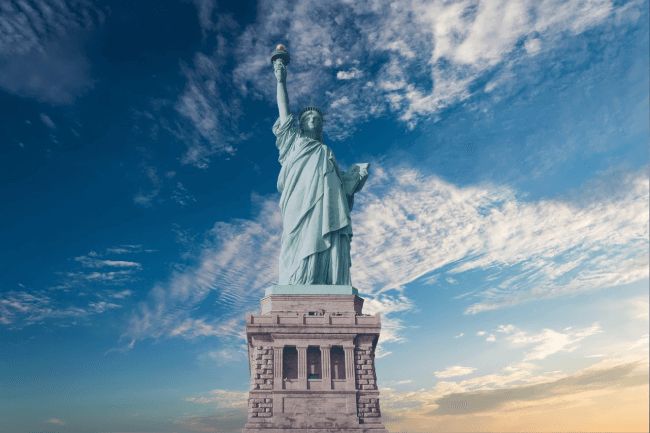 Now, if you travel through the United States trying to get somewhere else, you may or may not need a USA transit visa, not an ESTA. According to the visa policy of the US, eligible nationalities must apply for a C1/C2/C3 visa, depending on the purpose of the transit. For more information, you need to contact the nearest US embassy and inquire about requirements and other information.
When must you apply for an ESTA?
The USA transit visa and the ESTA have nothing in common. One is destined for people who travel in immediate and continuous transit through the US, while the latter is issued to people who come from countries that are in the US Visa Waiver Program. They are completely different documents with entirely different purposes. Needless to say, an ESTA will not allow you to transit the US unless you are eligible for one and you plan to travel to another country from the US.
So when must you apply for an ESTA? The answer is simple and that is whenever you travel to the United States for a short stay, and you are eligible for one. Otherwise, the document cannot help you. To find out if you qualify for the electronic document, you can use iVisa.com Visa Checker. Access the feature and follow the steps. You will find out what you need to know in just a couple of clicks.
How to apply for an ESTA
If you discover that you are indeed eligible for a US ESTA, the application process is plain sailing. Everything happens online, and you can finish the process in about 20 minutes or so. All you need is the following:
Passport – you must hold a valid electronic passport with a digital chip that contains your biometric info. At the same time, the passport needs to be valid for at least another 6 months from the date of arrival in the United States.
E-mail address – the US ESTA arrives via e-mail, which is why you must have a valid e-mail address to which you have access. Once iVisa.com sends you the ESTA, do not forget to print out at least one physical copy of the document.
Means of payment – the payment must be made during the online application process, which is why you must have a method of online payment. iVisa.com accepts credit and debit cards, but you can also use PayPal, Alipay, or WeChat; whichever you find most convenient.
Having all the items above is not enough. You must also fill in an application form, but you should have no issues with that. iVisa.com support service is available 24/7 and ready to jump in whenever you need assistance.
The application form has three simple steps. You need to complete all of them before you submit it. During the application, you must provide your personal information, passport information, details about your trip, and so on. You also need to select a processing time for your application, something that determines the cost of your US ESTA. Supporting documents must be uploaded, and you are also asked to make the payment. Once all three steps are finished, just hit the submit button, and you are done.
The bottom line is that the USA transit visa and the ESTA serve different purposes, and to enter or pass through the United States, you need to have an adequate document. Otherwise, you will not be able to enter the country or board the flight.