When you are a Chinese citizen planning a trip to the United States, you mustn't skip the application for EVUS enrollment. It may happen that during this process you find some errors or failures that prevent you from continuing with your plans but don't worry, this article will help you. With the information you'll see here, you'll be able to know what to do in case you are unable to locate the EVUS enrollment in the system leaving home.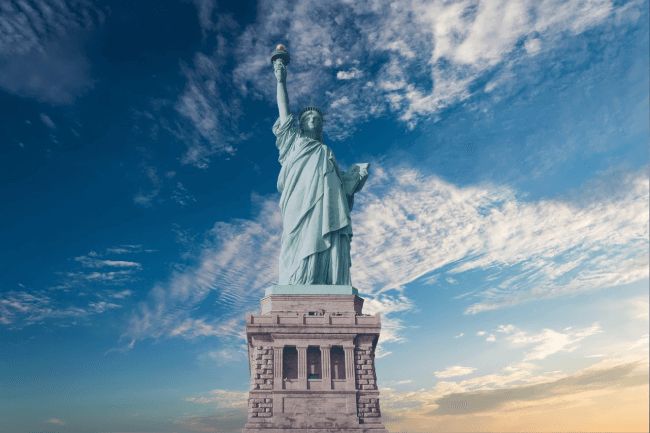 It might be true that it's easy to get bored when renewing a document, but with iVisa.com, this process will be less tedious, and you'll be able to avoid the hassle. All you have to do is to read the FAQs below.
Frequently Asked Questions
What is EVUS for Chinese nationals?
The Electronic Visa Update System, or simply EVUS, is a document that works as a travel authorization if you're a Chinese, so it's a must aside from the Visitor Visa and the passport.
How can I check if I can apply for EVUS?
If you want to check that you're eligible for the EVUS enrollment, then you have to answer the following:
You are a Chinese citizen.
You own a valid Chinese passport at this moment.
You are taking a trip to the U.S. for business or pleasure.
You have to renew your current EVUS.
If your answer is "yes" to all of these, then you can apply for the EVUS.
What are the documents required to apply for the EVUS?
The EVUS enroll is not a hard process, and if you use iVisa.com's service, the process will be even more manageable. If you have to renew your EVUS because it's expired, then you'll require the same documents as if you were applying for the first time:
You need a valid Chinese passport.
A scanned copy of your passport.
A 10-year U.S. visa. This visitor visa must be B1, B2, or B1/B2.
You also need a valid email address to get your document.
A valid payment method. You can pay using a credit/debit card or even Paypal.
You also need to provide your contact information.
What are the processing times and prices with iVisa.com?
There are two options to apply for EVUS enrollment. One of them is the Official EVUS Enrollment, which won't cost you anything, but you'll have to be wary with the entire process and you'll have to wait a period that works according to their availability. The second option is the online application with iVisa.com. With this option, you'll receive your EVUS quickly and you'll only need to spend 20 minutes filling in the EVUS form.
As you can guess, if you apply with iVisa.com, you also have to pay a fee, but it's not as expensive as you think. iVisa.com offers you three great options according to your budget and needs:
Standard Procedure Time:

7 days

- the price is

USD 20.00

.
Rush Procedure Time:

5 days

- the cost of it is

USD 30.00

.
Super Rush Procedure Time:

3 days

- all you need to pay is

USD 55.00

.
How can I apply for EVUS with iVisa.com's service?
When you apply for your EVUS with the US Official Website of the Department of Homeland Security, you can get easily confused because the system is kind of bureaucratic and it doesn't have user-friendly translations.
But, if you apply with iVisa.com, you can get your EVUS with a trustworthy method that works more as a digital ally. If you have any issues on the way, you can translate it to your official language or you can contact iVisa.com's support center to get help.
Here's the list of steps:
First, fill out the application form with basic information like name and passport ID. Besides, you have to choose your procedure time as well.
Second, verify the information you wrote in step one. You also have to pay for iVisa.com's service with a credit/debit card or a Paypal account.
Third, attach the documents that we mentioned at the beginning of the process (scanned copy of your passport) and after that, send the online form.
Once you are done, you'll only have to wait for your EVUS according to the processing time you preferred. You'll receive all the notifications via email, so be sure to provide a valid email address.
What if I'm unable to locate the EVUS enrollment in the official system?
You have to keep in mind that when you apply with the official EVUS enrollment, you have the option of check how your process is going through its system. In case you find any error while doing this verification, the best thing you can do is contact our customer service agents as soon as possible.
If you apply with iVisa.com and we find any error during the process, rest assured that we will inform you by email and we'll always be attentive to solve it as soon as possible. Also, you can always contact us directly.
Do Hong Kong citizens need to apply for EVUS?
The EVUS is an important requirement only for the citizens with valid passports from the People's Republic of China (PRC). Travelers with passports from the Hong Kong Special Administrative Region (HKSAR) don't have to enroll with EVUS.
Just don't forget that if you're living in Hong Kong with a PRC passport, you still need to enroll with EVUS. This information is the same if you have to renew the document.
What is the difference between the U.S. official Visitor Visa and the EVUS?
The main difference between these two documents is that EVUS enrollment doesn't have the same legal requirements as the U.S. Visitor Visa, they're not the same. That's why, if you're Chinese, you must get both the B1, B2, or B1/B2 10 year valid visa and also the EVUS. If you have another class of Visa that's not the B1, B2, or B1/B2 with 10-year validity, then you don't need to complete the EVUS application form.
I still have unresolved questions, where can I get more info?
If you still have doubts about this process, then don't worry, we're always eager to help. You can contact us via chat, or you can read more information on iVisa.com's website.
Start your online application for EVUS now and get ready for your trip!