Brazil is a border country with Venezuela, so it is usually not difficult for Brazilian citizens to visit their sister nation. However, due to the Coronavirus crisis, there are some important things to take into account if you want to visit Venezuela nowadays.
If you have a Brazilian passport and want to enter Venezuela, you need a Venezuela Pase de Salud. You can get this health pass on our website. It won't take you long to apply for it.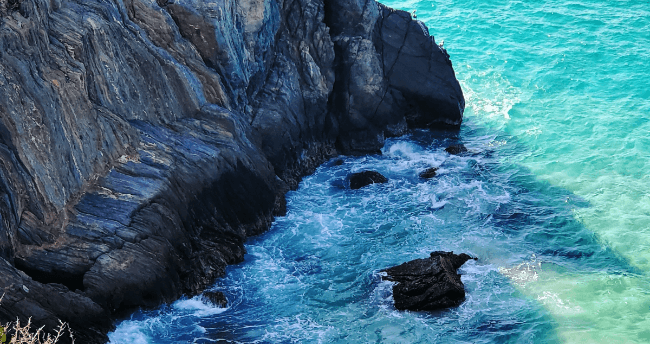 Apply for your health pass here.
If you want to know exactly how citizens of Brazil can enter Venezuela during Coronavirus, continue reading this article.
How Citizens of Brazil Can Enter Venezuela During Coronavirus
Enter iVisa.com's application page first.
Complete the request form. Remember to review the information to avoid issues.
Choose a processing time so that you can know how much you'll pay.
After paying, wait for the health pass by email.
Print and hand-sign this document if required and show it to the officers at the International airport.
Apply in advance
In case you're planning your trip for later, then you can also apply in advance. In other words, you can apply now and forget about applying later as we'll make sure to process your document in due time! This way, you'll have it ready for the travel date.
Frequently Asked Questions
Do the Citizens of Brazil need a Health Pass or 'Pase de Salud' to enter Venezuela?
Yes, not only Brazilians, but all foreign travelers must apply for the Venezuela Pase de Salud before entering the country. This travel paper allows Brazilians to enter the country lawfully while the COVID-19 is still a problem. By having this document, the authorities can reach out to the traveler in case they're at risk of getting infected with the coronavirus.
What documents or items are necessary to get the Venezuelan health pass?
The Venezuela Pase de Salud is obligatory to enter, but it's not hard to process it. These are the only items you need to apply:
Your passport (it must not be expired).
A credit/debit card or a PayPal to pay for the document.
A valid email address.
Lastly, you need a PCR test. Please make sure of taking the test less than 48 hours before arrival.
You'll need another COVID-19 test on arrival at your own expense.
What is the price of this document?
You can receive your document for free on official websites but be warned that it can take you a lot of time as their servers tend to be very slow. To avoid that, you can apply with us and we'll make sure of processing your document as fast and as easily as possible.
Feel free to select one of these options:
Standard Processing Option:

24 hours

-

USD 20.00

.
Rush Processing Option:

8 hours

-

USD 35.00

.
Super Rush Processing Option:

4 hours

-

USD 60.00

.
Click here to get your document ready
See How Citizens of Brazil Can Enter Venezuela During Coronavirus on this link.
Learn how citizens of Brazil can enter Venezuela during Coronavirus
If you have a Brazilian passport, you only need the Venezuela Health Pass to travel to this country. To do so, complete these steps:
First, answer the questions in the application form and choose a processing speed.
Second, review all the details you wrote to avoid issues and pay for the fees.
Third, attach the items required to the form and click the 'submit button to finish.
Once you're done with that, you're ready to receive your document by email and print it if necessary!
Click here to start.
How safe is it to use iVisa.com?
We don't put any information on our database in danger, so you can feel safe by using our services. Don't forget that we can help you with any doubts you have via online chat. Take a look at our reviews if you have doubts.
Where do I get more information?
Get more details on How Citizens of Brazil Can Enter Venezuela During Coronavirus here. If you prefer to receive personal help, then we suggest you contact our customer service center.
iVisa.com Recommends
Venezuela is well known for its high crime rate and its socio-political crisis, but that shouldn't be all. This country has a lot of incredible places to visit, meaning that not everything is what you see on the news.
Some examples of them are in the Canaima National Park because there you can find the famous Angel Falls, Roraima, and beautiful tepuis that give a very colorful and unique touch to the Amazonian environment.
Another example is in the state of Zulia, as this is home to the famous natural phenomenon of Catatumbo. In this place, you can see various lightning bolts continuously, so it is usually something attractive to see at night.
Other places that stand out for their beauty in Venezuela are the Morrocoy National Park, Mérida, the El Ávila National Park, among others.
We encourage you to apply for the Venezuela Pase de Salud with iVisa.com to get ready for your adventure in Venezuela!