Traveling to Venezuela nowadays is not impossible if you consider some requirements first. The most important thing to enter this country is the Venezuela Pase de Salud, an online and easy-to-use document that you can obtain through iVisa.com. Thanks to our top-notch platform, you'll be able to apply for it within a few minutes.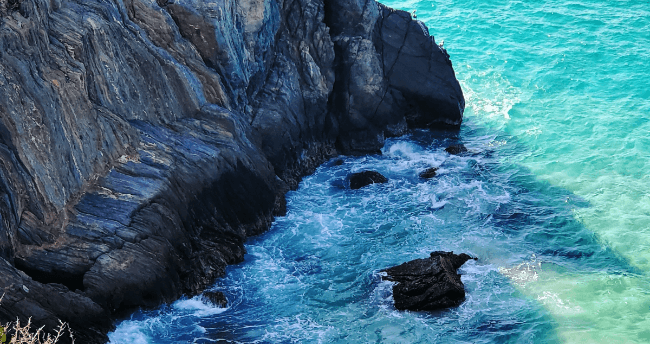 Aside from the Venezuela health pass, you only need to consider basic rules like having a PCR-test before traveling and getting your passport ready for the travel date (it shouldn't be expired).
Start your application request now
To see how citizens of Spain can enter Venezuela during Coronavirus in the easiest way possible, we invite you to read the lines below.
How Citizens of Spain Can Enter Venezuela During Coronavirus
Go to our application website.
Complete the request form and review the information to avoid issues.
Select a processing time to pay for the fees.
Attach any item required to the form and click the submit button to finish.
Remember to print and hand-sign this document if necessary so that you can show it to the officers at the International airport.
Apply in advance
You can also apply in advance if you're planning your trip for later. This means that you can apply now, and we'll make sure to process your document on due time so that you can have it ready to use for your trip.
Frequently Asked Questions
Do the Citizens of Spain need a Health Pass or 'Pase de Salud' to travel to Venezuela?
Spaniards must apply for the Venezuela Pase de Salud before traveling to Venezuela. This travel document allows you to enter the country with your Spanish passport while the COVID-19 is still a problem.
What documents or items are necessary to get the Venezuelan health pass?
The Venezuela Pase de Salud is a must before entering Venezuela. To apply for it, you must get the following list of items first:
Your current passport (it must not be expired).
Your credit/debit card or PayPal to pay for the fees.
An email address.
Also, if you're not fully vaccinated, you must get a PCR test. You have to take the test less than 72 hours before arrival.
Lastly, take into account that you'll need a COVID-19 test on arrival at your own expense.
Do I need a COVID vaccine or vaccination certificate to enter Venezuela?
No, you don't. As of today, COVID vaccination passports or certificates are not a mandatory to enter Venezuela. However, if you're fully vaccinated, you won't need to present a pre-departure test.
Travelers are considered vaccinated if all doses of a vaccine against SARS-Cov-2 have been administered for at least two weeks before traveling. Vaccination certificates are currently valid for 270 days after receiving the final dose. A booster dose cancels this expiration date.
Since information may change quickly, we advise you to follow up on the latest Venezuela travel updates and/or contact your local embassy.
Do I need to take the COVID-19 PCR Test before traveling to Venezuela?
COVID test prior to arrival: PCR within 72 hours for unvaccinated travelers.

COVID test exemptions: Children under 5 and fully vaccinated travelers.

COVID test on arrival: All travelers aged 5 and older will be tested on arrival.
Do I need to quarantine in Venezuela?
Quarantine requirements: There are no quarantine requirements in Venezuela.
What is the price for this document?
It's possible to receive this document for free on official websites, but you should know that it can take you a lot of time as the official servers can be very slow. If you want to avoid that, then we remind you to apply with us. We only charge a small fee for you to pay while applying. This fee will vary depending on how fast you want your health pass:
Standard Processing Option:

24 hours

-

USD $41.99

.
Rush Processing Option:

8 hours

-

USD $79.99

.
Super Rush Processing Option:

4 hours

-

USD $117.99

.
Click here to get your document as fast as possible.
See How Citizens of Spain Can Enter Venezuela During Coronavirus on this link.
Learn how citizens of Spain can enter Venezuela during Coronavirus
With your Spanish passport, you can apply for the Venezuela Health Pass in 3 easy steps:
The first step is to answer the questions in the online request form and select a processing speed.
The second step is to review all the details you previously wrote so that you can avoid issues and pay for the fees.
The third and last step is to attach the documents required to the form, and then, click on 'submit' to complete everything.
After you finish all of these steps, get ready to receive your document via email inbox.
Click here to begin the process.
How safe is it to use iVisa.com?
Our website has a high-quality system that won't put any of your information in danger, plus, we can help you answer any doubt through our online chat. Feel free to check our reviews if you have questions.
Where can I find more information?
You can see How Citizens of Spain Can Enter Venezuela During Coronavirus on this page. In case you prefer faster service, then we suggest you reach out to our customer service center.
iVisa.com Recommends
It's still possible to travel to Venezuela without focusing on its red flags. You might have heard that this country has the most dangerous city in South America and that it is suffering a socio-political crisis, but that doesn't mean that Venezuela has nothing good to offer.
Sharing borders with the Caribbean Sea and the Amazonia, Venezuela has numerous ecosystems within its territory. Here, you can enjoy beautiful deep-blue waters with whitish sands, but also lush environments with 'tepuyes'. Not to mention that Venezuela has a state called Merida, where you can even find snowed-peak mountains and quiet hills.
A big part of the country is full of plains, so it's very easy to observe animals like horses, capybaras, cows, and hundreds of bird species. The Venezuelan turpial is the most popular bird in the country as it is considered the national bird. The same goes for the macaws, as they're well-known in the entire territory.
Apply here for your Venezuela Pase de Salud (Health Pass) and explore the beauties this country hides!