The spread of coronavirus had put all our travel plans to an abrupt halt. With the arrival of the coronavirus vaccine, more people are able to travel safely again. As a visitor of Venezuela, you might be wondering, "Do I need a vaccine to travel to Venezuela?" The good news is that the people of Venezuela do not need a vaccine to travel to Venezuela as per the latest guidelines. Venezuela is frequently visited by beach bodies and history nerds both, because of its abundant beaches and thriving cultures. If you wish to make a trip to the island and are still doubtful of your decision and wondering, "Do I need a vaccine to travel to Venezuela?", then do not worry, you do not need a vaccine to travel to Venezuela.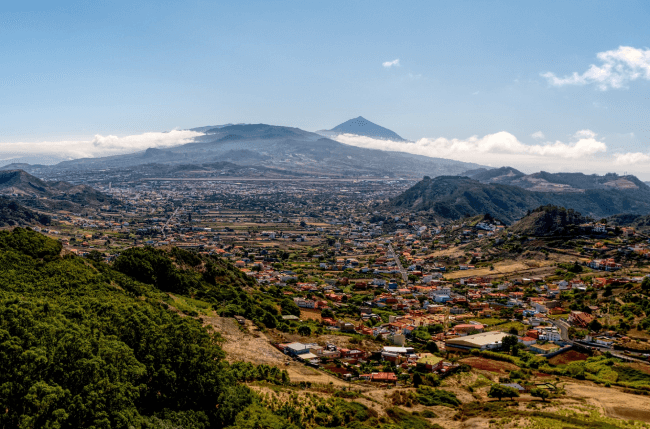 Find out more about the travel documents for your trip to Venezuela.
Can I get a Health Declaration through iVisa.com?
At the current moment, those visiting Venezuela do need to bother about getting the coronavirus vaccine to enter the country. However, getting the Health Declaration is essential and through these three quick steps at iVisa.com, you can complete the process hassle-free:
Complete the online form by filling in your personal information.
Check your answers so that any misspellings or outdated information do not go unnoticed. Once you have inserted these details, select your preferred processing time and pay the fees for your application process to begin.
Upload any essential document as mentioned in the application form.
iVisa.com will send you the Health Declaration to your email inbox as soon as the process is over.
Frequently Asked Questions
Do I need a vaccine to travel to Venezuela?
As a citizen of a foreign nation, you do not need to worry if "Do I need a vaccine to travel to Venezuela? No, as per the current guidelines, you will not need the coronavirus vaccine to stay in Venezuela. You can check all updates about these rules on iVisa.com.
You can find out more about the simple process to get your travel documents ready before your vacation.
Can iVisa.com help me in obtaining the entry documents for my visit to Venezuela?
If you have a passport from your nation and are curious, "Do I need a vaccine to travel to Venezuela?", no, you do not need to have the vaccine to enter Venezuela. However, you will need a valid passport to enter and stay in Venezuela. In addition, you might need a Health Declaration as a citizen of a foreign country for your trip.
Start applying for your Health Declaration today
I have to travel urgently! Can iVisa.com help me get the Health Declaration immediately?
iVisa.com has created three options for all our visitors to help all those who are planning a trip to Venezuela:
Standard processing: This is an inexpensive option for those who have planned their trip in advance

USD 20.00

-

24 hours

.
Rush processing: You can choose this option for your Health Declaration procedure if you have a high travel budget

USD 35.00

-

8 hours

.
Super Rush processing: This is the most convenient option for you if you need to leave for Venezuela in an emergency

USD 60.00

-

4 hours

.
Start applying for Venezuela Health Declaration today
Will I need a lot of documents to prepare for my Health Declaration?
When applying through iVisa.com, you will only need the following documents:
Your legal passport with the information page (this will be the page with your image).
A valid debit or credit card to process your payment for the application.
An active email address to receive your Health Declaration after approval.
Apply for Venezuela Health Declaration now
I still have a few more questions, what do I do?
"Do I need a vaccine to travel to Venezuela?", and other questions can be written to us via email to get more details and updates about the Health Declaration application for Venezuela. If you still need more information, click here to read more!
iVisa.com Recommends
When in Venezuela, you can plan your trip to attend the Festival Del Mar, a beach extravaganza celebrated across the island, especially at the Island Harbour. When at the harbour, you can also visit the Dolphin Sanctuary to enjoy the Caribbean fauna at its best. Once you have enjoyed these trademark locations, you can bask the Sun at the Meads Bay beach or the Rendezvous Bay beach among many others like the Maundays Beach of the island. You can then plan a day trip to the Prickly Pear Islands and enjoy some exciting water adventures like snorkelling and scuba diving. History enthusiasts can take a walk down the memory lane at the Heritage Collection Museum during the Venezuela Heritage Tour in the Valley, the capital city of Venezuela.
iVisa.com wishes you a safe and exciting trip to Venezuela.