Visa Policy for Venezuela
Venezuela requires visitors to possess a valid passport for the duration of their stay, and they must adhere to the requirements of their visas. A Venezuela visa policy explains the country's requirements for foreign visitors, such as those who require visas to enter. In many countries, foreign nationals can obtain travel authorizations to enter, remain in, or depart their countries through visas.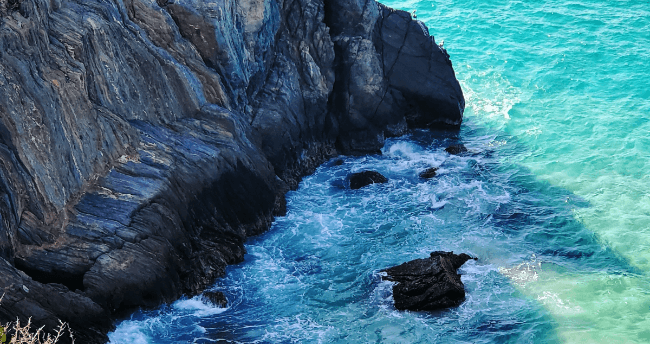 Venezuela still offers a relatively easy visa application process. Venezuela requires a visa for some foreign nationals for the same reason. Travelers to Venezuela must obtain a visa, which can vary according to a variety of factors, including their country of citizenship, length of stay, and duration of the visit.
There are a lot of visa options and travel authorizations offered to Venezuelan citizens. Visas and travel authorizations are required for participants from 131 nationalities when traveling to Venezuela for business or pleasure. It is extremely important to obtain the necessary visas and/or permits from the Venezuelan embassy for anyone planning to stay long-term in Venezuela.
All travelers from any country need to obtain a Venezuelan visa at the Venezuelan embassy. In most cases, Venezuelan citizens must obtain a visa to enter the country. There is no visa requirement for citizens of over 66 countries to visit Venezuela. This group of individuals is eligible for a visa and to reside in Venezuela. Continue reading this article for more details about the Venezuela visa policy.
Fees may be imposed depending on the purpose and nationality of the applicant. If a visa cannot be obtained or a fee is not charged, there is no need to obtain one. Fees are charged by Venezuelan Embassies and Consulates General for applications made through their approved agencies.
Tourist Visa Policy for Venezuela
Visas for Venezuelan tourists are required only if entering the country for the purpose of sightseeing and are required to have one when entering. Whether it's an Embassy, a Consulate, or a Venezuela visa application center that accepts visa applications from your country, you must apply for the Venezuela Tourist Visa. Applicants who cannot find one in their country need to apply at a consulate or embassy nearest to their location. There are various options available to foreign nationals who wish to visit Venezuela for tourism purposes. The traveler can choose from a variety of options based on his nationality. According to Venezuela visa policy visas are not required for 68 nationalities when traveling to Venezuela or traveling as a tourist. There are more than 131 countries eligible to obtain Venezuela Visas, which allow multiple entries within Venezuela. Within the first year of receiving the visa, visa holders can stay no longer than three months.
Visas for Venezuela can be applied for online by foreign nationals with a valid passport from a country that qualifies, a valid email address, and an approved payment method. COVID-19 results must also be negative for applicants in addition to certain health requirements. Embassies of Venezuela are the only places where tourists can apply for a Visa to travel to Venezuela. An embassy long-term visa is needed for anyone staying in Venezuela for an extended period.
Venezuela Tourist Visa
You might need a Venezuela Tourist visa if you intend to visit Venezuela for tourism, recreation, health, or non-profit activities for a period shorter than 90 days, depending on your nationality. The Venezuela tourist visa allows you to stay in Venezuela for a period of up to ninety (90) days. This visa has a validity of one (1) year and allows you to enter multiple times. At the discretion of the Ministry of Popular Power for Interior Relations and Justice, the tourist visa may be extended for the same period.
Visas may be applied for by tourists or companies visiting Venezuela as long as they are eligible for one based on their nationality. There are 131 countries whose citizens can apply for a Venezuelan visa. Travel to Venezuela is permitted for tourists and for business by visitors with Venezuela visas. Venezuela is reachable from the United States for a period of 12 months after you receive the visa. A visitor may stay for a maximum of three months during a single trip.
The Venezuela Visa Portal makes it easy for travelers to apply for a Visa to Venezuela online. An application can usually be completed in only a few minutes. An application form with some personal information is required for each applicant. The form includes personal information such as the passport number, the email address. Furthermore, the form will ask you some questions about health and security as per the Venezuela visa policy.
The requirements and necessary documents must be submitted for visas to be issued successfully. These are countries that may need visas to enter Venezuela.
Afghanistan
Albania
Algeria
Angola
Azerbaijan
Bahamas
Bahrain
Bangladesh
Benin
Bhutan
Bosnia and Herzegovina
Botswana
Brunei Darussalam
Burkina Faso
Burundi
Cambodia
Cameroon
Canada
Cape Verde
Central African Republic
Chad
Chile
China
Comoros
Congo Republic
DR Congo
Cote d'Ivoire (Ivory Coast)
Cuba
Djibouti
Dominican Republic
Egypt
El Salvador
Equatorial Guinea
Eritrea
Eswatini
Ethiopia
Fiji
Gabon
Gambia
Georgia
Ghana
Guatemala
Guinea
Guinea-Bissau
Guyana
Haiti
Honduras
India
Indonesia
Iraq
Israel
Jordan
Kazakhstan
Kenya
Kiribati
Kosovo
Kuwait
Kyrgyzstan
Laos
Lebanon
Lesotho
Liberia
Libya
Macao
Madagascar
Malawi
Maldives
Mali
Marshall Islands
Mauritania
Mauritius
Micronesia
Moldova
Mongolia
Montenegro
Morocco
Mozambique
Myanmar
Namibia
Nauru
Nepal
Nicaragua
Niger
Nigeria
North Korea (DPRK)
North Macedonia
Oman
Pakistan
Palau
Panama
Papua New Guinea
Peru
Philippines
Qatar
Rwanda
Samoa
Sao Tome and Principe
Saudi Arabia
Senegal
Serbia
Seychelles
Sierra Leone
Singapore
Solomon Islands
Somalia
South Sudan
Sri Lanka
Sudan
Suriname
Syria
Taiwan
Tajikistan
Tanzania
Thailand
Timor-Leste (East Timor)
Togo
Tonga
Tunisia
Turkmenistan
Tuvalu
Uganda
Ukraine
United Arab Emirates
United States of America
Uzbekistan
Vanuatu
Holy See (Vatican)
Vietnam
Yemen
Zambia
Zimbabwe