Vietnam is a fantastic country. Great weather, stunning landscapes, and delicious food are just a few of the pleasures this country has to offer. If you are planning a trip to Vietnam, and want to enter Vietnam without a visa, then this article is for you. We will share with you a list of the countries that are exempt from getting a visa to enter Vietnam and how to get one easily if your country is not on the list. Lastly, we tell you about some beautiful locations you can visit in Vietnam to have the greatest holiday.
Enter Vietnam Without a Visa - Read all about it on our FAQs.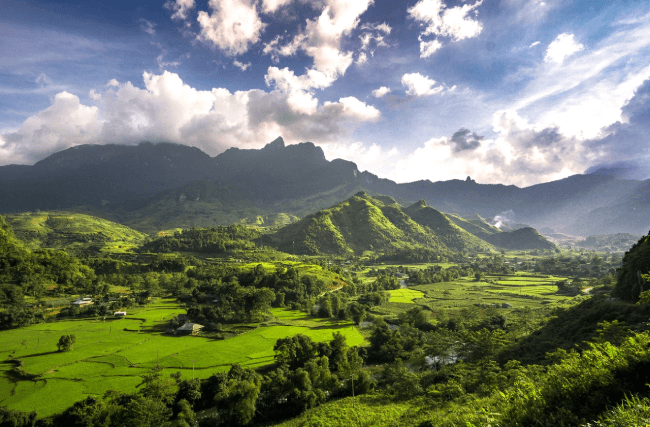 Frequently Asked Questions
Are there any COVID-19 requirements I should learn about before traveling to Vietnam?
Yes! Currently, any traveler arriving in Vietnam needs to get tested for COVID-19 before boarding. Travelers are responsible for getting a PCR test within 72 hours before their flight. Test results must come back negative for being allowed on the plane. Carrying health insurance is also mandatory.
Enter Vietnam Without a Visa - We created product page so you can stay up-to-date with the current restrictions due to COVID-19.
What is the Vietnam Visa and which travelers are exempt from getting it?
The Vietnam Visa is a travel authorization that allows travelers to enter Vietnam for tourism for a maximum stay of 30 days in Total.
If you're a passport holder of one of these countries, you don't need to get a Vietnam Visa before traveling: Chile, Panama, Cambodia, Singapore, Myanmar, Denmark, France, Germany, Italy, and Japan.
But if you still need to apply for a visa, don't worry. The process can be completed fully online and in less than 15 minutes. To apply for your Vietnam Visa with iVisa.com you just need to complete these three steps:
First: Fill in our online form using your details and select the processing time and fee that best suits your needs.
Second: Make sure that all the information entered is correct to avoid any issues and pick a form of payment. We accept both credit and debit cards.
Third:Upload the required documents and apply.
Enter Vietnam Without a Visa - The list of exempt countries might change unexpectedly. Reach out to your local embassy to get an updated list of the exempt countries before your trip.
Do I need any documents to apply for the Vietnam Visa?
Of course! But they are easy to get. You'll need the following:
A clear scan of your passport's details page. It must remain valid for at least 6 more months after your arrival in Vietnam.
Digital passport-sized photo.
Email address - We will email you your visa once ready.
Payment method - We accept credit or debit cards.
Enter Vietnam Without a Visa - Keep reading below to find out more about Vietnam Visa!
What are the processing times and fees for the Vietnam Visa?
Prices will vary depending on how fast you need your visa. These are the three options:
Standard Processing:

USD $74.99

-

8 Business Days

Rush Processing:

USD $116.99

-

7 Business Days

Super Rush Processing:

USD $166.99

-

5 Business Days
Enter Vietnam Without a Visa - Choose the best time and fee for you!
Can iVisa.com be trusted?
Absolutely! Our security guidelines are strictly enforced to keep all your information secured. We've been in this business for a long time, but if you don't believe us, read what our previous customers have said about our services in the user reviews section.
Enter Vietnam Without a Visa - We work hard to keep our customers' information secure!
I still have doubts, how can I contact one of your agents?
Our customer care agents can be contacted through our website. They are available 24/7 to answer any questions about how to Enter Vietnam Without a Visa.
iVisa.com Recommends
If you are looking for a dynamic holiday, then you should consider Nha Trang. Located on the southern coast of Vietnam, Nha Trang is one of the top vacation spots in the country. Spend your days hunting for the best beaches. At night, party like never before, right on the sand and with the best international DJs Vietnam has to offer. In between, relax at the best resorts and dine on delicious seafood. Nha Trang has this and more just for you!
Nah Trang Beach is stunning, but most of the time crowded with sunbathers. We recommend hiring a motorbike and heading south. Along the way, you'll find Long Beach, popular among surfers. If you go a bit further, you'll reach the secluded Dốc Lết and Đại Lãnh beaches. If you want to escape the crowds completely, hop on a boat and explore the nearby islands. Monkey Island, Hòn Mun Island, and Yến Island are the recommended spots for those looking for a quiet beach day.
At night Nha Trang doesn't sleep. There are beachfront parties at Sailing Club and Skylight. DJs will play until sunrise, for a holiday you'll never forget.