Vietnam recently authorized the use of the eVisa program to minimize the effort for foreign travelers. Before this program was introduced, travelers had to visit the local Vietnamese embassy to get an approval letter and receive a visa on arrival, but that has changed. Nowadays, certain foreign travelers can easily visit Vietnam by applying for the Vietnam eVisa online.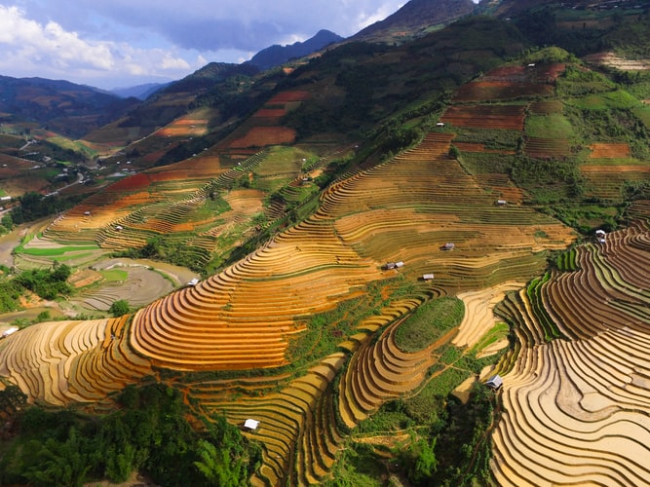 But, how long is a Vietnam Tourist Visa valid for? That's probably one of the most popular questions related to this document, and we're ready to solve it with the following information.
Read below to see how long is a Vietnam Tourist Visa valid for.
Frequently Asked Questions
What are the Covid restrictions to enter Vietnam?
The Covid-19 entry requirements are often changing, and that's why we always suggest heading up to our FAQ section to receive the most up-to-date info regarding this matter.
Do you want to know how long is a Vietnam Tourist Visa Valid for? Read the question below.
How Long Is a Vietnam Tourist Visa Valid For?
The Vietnam eVisa is valid for 30 days from the date of entry, and it has a single entry. Therefore, the validity is the same as the maximum stay allowed.
What is a Vietnam eVisa?
The Vietnam eVisa is a travel document that works similar to a paper visa, but with the difference that it is processed 100% online. This document is necessary to enter Vietnam properly.
What documentation is necessary to apply for this eVisa?
Before filling out the online form to receive this document, we strongly recommend you to have this list of items on hand first:
Your valid passport (it should be valid 6 months after arriving in Vietnam).
A valid credit/debit card for online payments.
A scanned copy of your passport's data page.
A scanned copy of your Digital ID or a passport image.
Keep reading below to see more details about this question: How Long Is a Vietnam Tourist Visa Valid For?
How much does Vietnam eVisa cost?
There's no need to wait a lot to get the Vietnam eVisa, especially when using iVisa.com. Instead, you decide how much you can pay depending on how quickly you want to get your eVisa.
As for the options we offer, these are:
Standard Processing Option:

USD 74.99

-

5 Business Days

Rush Processing Option:

USD 116.99

-

4 Business Days

Super Rush Processing Option

USD 166.99

-

3 Business Days
So, how long is a Vietnam Tourist Visa valid for? Now you know it is valid for 30 days, but continue reading below to see how to apply for it.
How to apply for a Vietnam Visa online
You can now forget about visiting the Vietnamese consulate! By following these steps, you're ready to get your eVisa online with minimum effort:
First, fill out our online request form with general information about yourself (for example, your full name and your passport ID). Then, select the processing speed you prefer.
Second, check the information so that you avoid typos and pay for your eVisa using your debit or credit card.
Third, upload and attach the required copies (scanned copies of the passport) and click on 'submit' to complete the process.
Lastly, wait for your Vietnam eVisa by email inbox, and that would be all!
Is it safe to use iVisa.com?
You can feel safe using our platform because it is well-protected and constantly updated with essential travel information. Additionally, we are very honest with the services we offer. Go to our comment section to learn more.
Where can I see more information?
Are you still asking yourself: how long is a Vietnam Tourist Visa valid for? Don't worry; we're ready to help you this time! reach out to our agents via chat online to get more information about it!
iVisa.com recommends
Vietnam is a magical place full of nature and history, and that's why it is home to numerous museums. However, its history is far from simple, as there have been a lot of legends, invasions, and shifts. Therefore, you should always consider exploring its museums when staying there.
One good starting point is the Vietnamese Women's Museum, located south of Hanoi's Sword Lake. It is a testament to the influential role women play in national history and culture. Vietnamese women have an important impact on local's society, and that's why this museum celebrates it very well with themed exhibitions and creative displays.
Another museum you should visit is the Museum of Ethnology. This place offers an interesting exploration of Vietnam's 54 ethnic groups. The main hall displays each ethnicity's traditional households, clothing, tools, and other artifacts—the outdoors show replicas of full-scale ethnic minority houses. The second area of this place is dedicated to the artwork of Southeast Asian ethnic groups.
We also recommend visiting the Vietnam National Fine Arts Museum, Ho Chi Minh Museum, and Cham Museum of Sculpture.