Islands of Con Dao
The islands of Con Dao are one of Vietnam's most intimate and intense secrets. Used as macabre prisons for criminals and anti-regime activists during the French and American domination, the islands of Con Dao are surrounded by an oniric light that evokes the best of memories. A visit to Con Dao is a reconciliation with the past. Its stunning beaches and colorful coral reefs make the islands one of the most intriguing national parks in the world. This group of islands are a delight to enjoy on foot, discovering the enigmatic shimmery beaches and some of the island terrible secrets. It is impossible to elude the islands' turbulent history, where prisoners were tortured for decades in inhuman conditions, but the island seems to have found a way to recover from its tortuous past under the sharp light of the Vietnamese sun.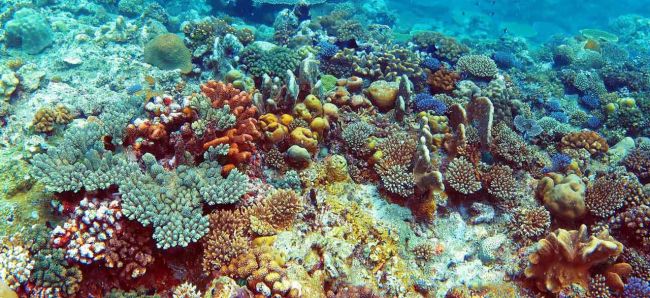 The prisons are open for visit, while the stunning shores of Con Dao's provide an idyllic space for reflection and relaxation after a disturbing glance of one of the most terrible episodes of modern history. The inhabitants of the islands, with their positive and welcoming nature will help you discover the picturesque corners of their land, where time peacefully goes by, burying the painful secrets of the past under its clear blue waters.
What you need to know
If you plan to visit the Con Dao islands, you must go through the bureaucratic process of entering Vietnam. Here is some basic information about the visa procedures and costs. In order to travel the country you must have a valid passport for more than six months upon arrival. Most of the nationalities need to arrange a visa in advance, which can be a long and complicated process, as the requirements change often. The travel visa on arrival provides a 15 to 90 day stay depending on your nationality and has a processing cost of US$20. You will get an invitation letter and then you will need to pay on arrival a stamping fee, which varies.
You can apply for a vietnam visa using two different methods; either an online visa agent that will arrange an invitation letter or via a Vietnamese embassy or consulate. The process is long and strict, so most travellers prefer arranging their visa through online procedures, since it is faster and cheaper. This method can exclusively be used if you are flying to one of Vietnam's five international airports, so it is not valid at land crossings. There are many visa agents that vary in prices and durations, but it is advisable to choose for well established companies in order to minimize the risks. Opt for a company that can communicate with you in English rather than relying on internet translators to avoid any misunderstanding.
If you wish to extend your visit to the country, Vietnam offers a visa extension program that can be organized via agents. This procedure can take up to seven days and allows you to extend your visa from 30 to 90 days depending on your nationality and your type of visa.
Although you can extend your permit in any Vietnamese big city, it is highly recommendable to arrange in the city you arrived in. If the procedure is carried out in a different city, the government will charge you up to US$30 for bureaucratic costs.