Traveling is no longer a challenge with the current situation in this world. Thanks to many pharmaceuticals, you're one step closer to visiting a country you wished to know months ago. We know how frustrating it might be to plan travel and then get it canceled, but for your convenience, that's not scary anymore due to the current 'Vaccine certificates'.
Some countries like Vietnam have already opened their borders, with the only condition that the traveler has a Vietnam Vaccination Passport on hand. But, what is a 'Vietnam Vaccination Passport'? Is it the same as a 'health declaration'? In this article, we'll explain to you the most important information related to this document.
Read below to learn more about this certificate and how to apply for it by using services like iVisa.com.
Note: Since April 28th, 2022, the Vietnam Medical Declaration is no longer necessary to enter the country.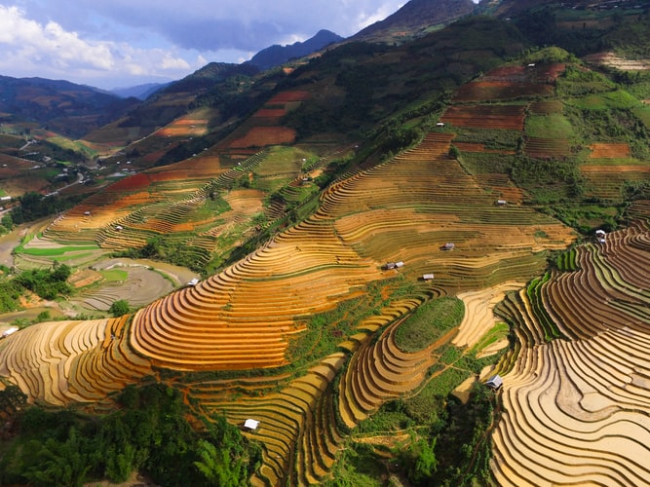 Frequently Asked Questions
What is a vaccine certificate and what other items are necessary to travel to Vietnam?
A Vietnam Vaccination Passport is simply a travel document that states you've been vaccinated against coronavirus. It can also be used to prove that you're COVID-10 Negative (you've been tested and the results are negative). In fewer words, this document DOES work the same as a Health Declaration.
The main difference might be that the Vietnam Vaccination Passport gets updated faster. The good news is that we can offer you this document online and that we can also inform you about upcoming updates.
Before traveling to Vietnam, you need to have the following:
Your Health Declaration, which is available on our website.
Your current passport.
A valid email address to obtain the updated information.
A valid credit/debit card, or a Paypal account to pay for the fees.
Do I need a COVID vaccine or vaccination certificate to enter Vietnam?
No, you don't. As of today, COVID vaccination passports or certificates are not mandatory to enter Vietnam.
Since information may change quickly, we advise you to follow up on the latest Seychelles travel updates and/or contact your local embassy.
Do I need to take a COVID test to enter Vietnam?
COVID test prior to arrival: Travelers no longer need to take a COVID test before traveling to Vietnam.

COVID test after arrival: Test in the first 24 hours of arrival for those entering by road, rail, or sea without a covid test.
Are there any quarantine requirements for travelers to Vietnam?
Quarantine requirements: There are no quarantine requirements.
What is the price of this certificate and when can I get it?
The Vietnam Vaccination Passport is the same as the Health Declaration, so the prices remain the same as well. If there are any updates related to it, we'll always inform you through our website. We remind you that these are our processing options and prices for this document:
Standard Processing Time:

24 hours

-

USD $26.49

Rush Processing Time:

8 hours

-

USD $46.49

Super Rush Processing Time:

4 hours

-

USD $74.99
Learn how to apply for a Vaccination Passport through our website
It's very easy to obtain the Vietnam Health Declaration with us. This document works exactly the same as a vaccinate certificate, plus, it is useful not only to verify you're not infected with coronavirus but also to confirm you haven't been infected with other diseases like Malaria and Yellow Fever.
You must follow these steps to apply:
Firstly, answer the online questionnaire and choose a processing option according to your travel plans.
Secondly, check all the information you gave in all the answers to make sure they're correct. Continue with the payment by using your debit/credit card or Paypal.
Thirdly, add the documents required to the form so that you can finish the process successfully.
After you're ready with the 3-step process, wait for your document via email inbox!
Is iVisa.com safe?
Yes, iVisa.com is a safe website that allows you to obtain your travel documents easily and as fast as possible. We try to do the best work possible to keep our entire database protected, so you can feel safe while using our platform.
Where can I obtain more information about the Vietnam Vaccination Passport?
If you still have questions about the Vietnam Vaccination Passport, it's ok, we've got your back! We recommend you check our FAQ page if you want to receive up-to-date information. You can also contact us online to get more personalized service.
iVisa.com Recommends
Vietnam should go on your bucket list when visiting Asia. This beautiful country is full of vast landscapes, picturesque scenery, and kind people. Many travelers tend to visit Vietnam to see its capital city, Hanoi, but you can be sure that the wilds are also amazing.
Traveling to the Vietnamese rural areas means that you'll enjoy a warm welcome thanks to its kind citizens. What you should keep in mind though is that most locals do not speak fluent English, so a Vietnamese dictionary might be handy.
Aside from that, there's not much to be worried about in Vietnam, but we always recommend staying alert to your surroundings.
Vietnam is located in the South China Sea, which is why it has so many crystalline beaches and radiant rivers. This country is also famous for its Buddhist pagodas and magnificent cities. As an interesting fact, the capital city, Hanoi, pays tribute to the nation's communist-era leader Ho Chi Minh with a huge marble mausoleum. There's even a city called Ho Chi Minh City (formerly Saigon). This place is full of French colonial sites and history museums.
Explore the beauty in Vietnam today! Simply get your vaccine certificate with us!