Travelling to Vietnam requires more than a detailed planning because a visa is required upon entry. With that being said, Dutch citizens can directly apply online and obtain their visa within 20 minutes. No need to travel to Vietnam embassy for an approval letter since iVisa can assist you with this. With a very little effort, the visa will arrive in as fast as 3 business days.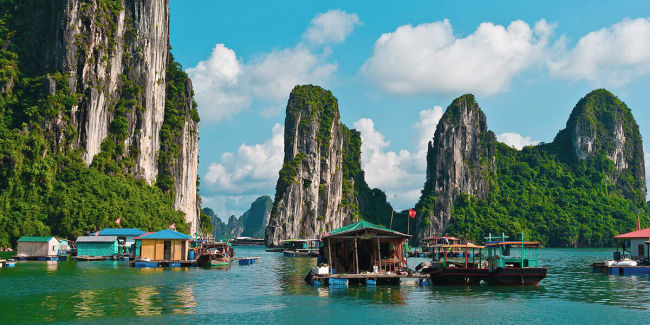 Although not all nationalities can enjoy this privilege to a Vietnam evisa, there are already 46 nationalities that are eligible. You can utilize iVisa's Visa Checker to check out if you are one of them. Your eligibility status will be displayed right away by simply inserting your nationality as Dutch citizens and choose Vietnam as your destination and. You will then be redirected to application page if you are eligible . What could get easier than that?
What do Dutch citizens need to apply?
The application pocess of iVisa requires little of your efforts. You only need to submit documents to help you with the application process and below the list:
Valid passport – Dutch citizens should be able to get one if you do not posses a passport. If you do have one, however, make sure that it is still valid by taking a look at its expiry date. It needs to be valid for at least another 6 months from your date of departure.

E-mail address – iVisa will send you a copy of the document. You will be asked to present it at the immigration office in Vietnam.

Means of payment – to make the payment, you can use a credit or debit card. You can pay through your Paypal account as well.
In addition to the items above, extra documents are needed upon entry in Vietnam. They are as follows:
Entry permit – this is will be sent by iVisa via e-mail in PDF format. You just need to print it out before your depature.

Two photos – they need to measure 4x6 cm or 3x4 cm.

The original passport

Additional fee – this applies only to people who choose to go for a visa on arrival. You will be able to pay it at the immigration office at the airport in Vietnam.
Processing time and visa cost
Since not all Dutch citizens has identical needs or budget, iVisa provides three choices when it comes to processing time. However, just keep in mind that you have to pay higher if you want your Vietnam evisa much faster. Here are your options:
Standard processing – this option is perfect for those who have ample time to prepare for their trip. This processing lasts 5 business days and the price for this option is $45 (or the equivalent of your country's currency.)

Rush processing – for 75$, the Rush processing will lessen the waiting time by one day. You will receive the Vietnam evisa within 4 business days.

Super Rush processing – this option is perfect for people who are in a hurry. The evisa will be ready in three business days for $105.
Vietnam visa on arrival
In addition to an approval letter, iVisa can also help you with your Visa on arrival. The processing time is not as long and your application will be processed within 24, 12, and 3 hours, depending on your selection. Here is what you can go for:
Vietnam – Visa on arrival with a 30-day maximum stay and a single entry ($20, $50, $80 for each processing time)

Vietnam – Visa on arrival with a 30-day maximum stay and multiple entries ($30, 60$, $90 for each processing time)

Vietnam – Visa on arrival with a 90-day maximum stay and a single entry ($25, $55, $85)

Vietnam – Visa on arrival with a 90-day maximum stay and multiple entries ($45, $75, $105).
How Dutch citizens can apply?
iVisa's application form is a straightforward process since you only need to complete three steps. If along the process you require assistance, iVisa's customer support is always ready 24/7. The first step will ask you to provide your general information and choose the type of visa. You must also select the processing time.
The second step consists of payment and revision. While payment can be easily done, revision will need your full attention. It is very crucial to check every single piece of information Dutch citizens provide because corrections are not possible once the application has reached processing.
The last step includes a personal questionnaire and additional documents upload. The last part is determined by different circumstances, but you will be notified on what you need to upload. Once you are finish, you just hit the submit button and you are done.
The Vietnam evisa is easy to acquire as you may have observed. Going to the embassy is not required. Also, Dutch citizens can do it outside of business hours so there is no need to take absence from work. It is the best solution to a widespread issue.