Vietnam has led the world in creating a sustainable world despite its diverse cultures and multivariate topography. It is thus one of the most visited countries in Southeast Asia. If you are an Irish citizen and you wish to make a trip to Vietnam, you may need a Visa and through iVisa.com you can obtain the eVisa in no time. Irish citizens can apply on the website and it will take merely 20 minutes for them to get the application process completed.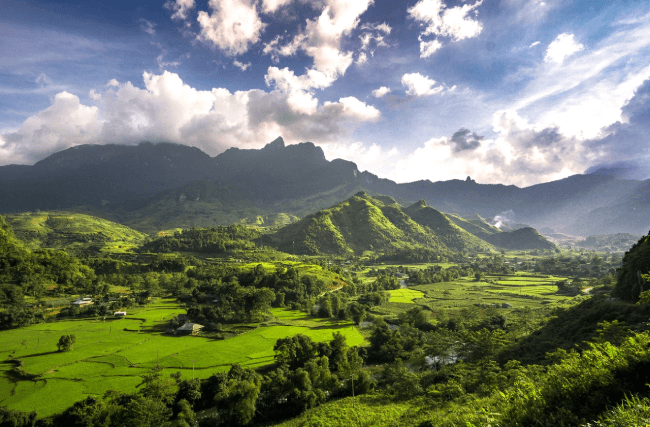 As per the current protocols, so far as only 46 countries in the world can get an eVisa for Vietnam. If you want to recheck your eligibility for the eVisa, you must check out the iVisa.com Visa Checker. You only have to insert 'Irish' as your nationality and select Vietnam as your final destination and you will soon know if you can get an electronic Visa for Vietnam.
Why should I be applying in advance for my eVisa to Vietnam?
Applying for a Vietnamese eVisa gives you an edge to your trip. Getting your documents in your hands well before your trip makes you feel completely in control of the situation and alo saves you from any last-minute hassles, which might otherwise cost you time and money. Thus, applying for an eVisa in advance is a smart option.
What are the documents I need as an Irish person?
iVisa.com can help you get the eVisa in no time. Here are the necessary documents for the process:
Valid passport: Irish citizens will require a valid passport to stay in Vietnam. You must check that your passport validity does not expire within 6 months of your arrival in Vietnam.
Email ID: iVisa.com will be sending you the processed Visa at your email address and will also be communicating with you about the other procedures through the email address so you must make sure you share a valid email ID in your form.
Payment: You can use a Paypal account, a debit card, or a credit card to complete your payment process for your documentation for Vietnam.
These above-mentioned documents should help you stay in Vietnam. Despite that, as an Irish citizen, you will also require the following necessary documents to enter Vietnam:
Entry permit: This will be sent to you in PDF format at the mentioned email address.
Two photos: You will need a 4x6 com and a 3x4 cm photo to complete your documentation procedure.
Passport: Of course, you will need a valid passport.
Additional fee: You will be required to pay an additional fee in case you wish to get a visa upon your arrival in Vietnam at the airport there.
Apply for your Vietnam Visa now
What more can you tell me about the Processing time and cost of the Visa?
To meet the requirements of all Irish people, we have formulated three different payment packages depending upon the urgency of your Visa application.
Standard processing: option is the most convenient and will take up to

5 Business Days

. It will cost you

USD 70.99

.
Rush processing: With just

USD 114.99

, this choice will get your Visa approved in

4 Business Days

.
Super Rush processing: For

USD 162.99

, this procedure will get you the Visa in just

3 Business Days

. This is the best option for urgent travel plans.
Start your Visa application process
How can I apply for a Viatnamese visa as an Irish citizen?
The process of applying for your Vietnam Visa is very easy for Irish people. The online application and our 24/7 customer support will ensure that you can complete your application soon and without any hassle. For the first step of your application, you only have to provide your personal information and then choose an adequate processing time.
You will not be able to make any changes once the form is sent for processing and thus you must ensure that you have double-checked all the information you have mentioned on the form.
For the last part of your application, you have to answer a personal questionnaire and upload some necessary documents. And you are done. All you have to do is press the submit button.
Applying for an eVisa through the online application form at iVisa.com will help you save a trip to the embassy. This is an easy and reliable method to get your eVisa approval for Vietnam.
How do I know if iVisa.com is 100% safe?
iVisa.com offers 100% protection from any kind of information leakage as we employ high-quality security bots to keep your confidential information safe with us. You can trust us completely. To read what our customers have to say about us, visit this link.
iVisa.com Recommends
Visit the magnificent and enchanting country situated in South-east Asia which receives a great amount of tourism thanks to the resplendent beaches featuring turquoise blue waters and limestone towers, awe-inspiring architecture on museums and buildings, vibrant culture and iconic food scenes.
When in Vietnam, you must take a trip to the city of Hoi An to find vibrant markets filled with people and things of all sorts. Halong Bay is where you will the most mesmerizing seascapes you would have never seen anywhere else. The Ho Chi Minh City should also be on the top of your list, which is known to be the commercial hub of the country. Visit Hue if you're a true history nomad to find a city filled with relics from the 19th Century Nguyen Emperors. You can extend your trip to add more places in Vietnam as you go but you must not leave the country without visiting the Phong Nah-Ke Bang National Park which features some of the most amazing caves in the world.
iVisa.com wishes you a delightful trip to Vietnam!