Vietnam's tourism industry is growing fast, but most nationalities, including New Zealand citizens, need to obtain a visa before entering the nation. But! New Zealand citizens will be happy to know that they can apply for an electronic visa and not suffer the trip to the embassy! Below, there're details of how to obtain a Vietnam e-visa for New Zealand passport holders that will travel by air, and how iVisa makes this process an easier one for you!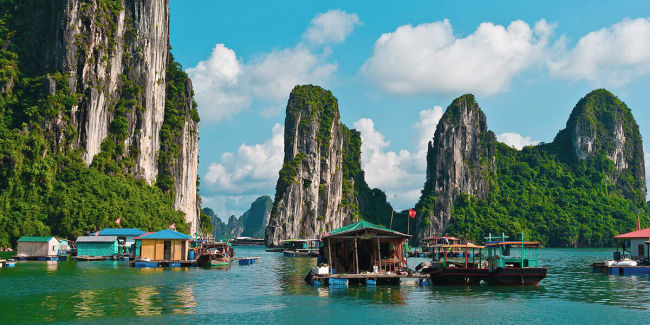 Frequently Asked Questions (FAQs)
What is a Vietnam E-VISA?
It's an electronic visa, a type of visa issued to foreigners by the Vietnamese Immigration Department through an electronic system, giving permission to travel to Vietnam.
What are the requirements to apply to the e-Visa?
There are just a few required documents to apply for this e-Visa. They're as follows:
Applicant's Photo

Passport Scan

Last Page of Passport (if applicable)
You also need a mean of payment being the whole process an online one. Fortunately, we accept debit, credit, Paypal, Alipay, WeChat... You decide!
We will ask you for a valid e-mail! The confirmation of the e-visa will get to you via this email! So make sure it's spell correctly.
What are the fees and processing times offered by ivisa?
iVisa gives you 3 options for you to choose which is the best for you!
Standard Processing: Most customers opt for this one for it being the cheapest. You will pay USD $83.99 and it will suit you if it's not urgent to get it as fast as possible. It will be processed in 8 Business Days.

Rush Processing: This is a medium temperature option, not too cold, not too hot. The cost is USD $125.99 and is ready within 7 Business Days.

Super Rush Processing: If it's an emergency to obtain the e-visa as soon as possible this is the option for you! Paying USD $172.99 is worth it if your e-Visa is ready in within 6 Business Days!
How's the application form?
After having all the documents ready, iVisa has simplified the application form to get the Vietnam e-Visa in three simple steps!
The 1st step asks you to provide your general information like name, address, date of birth, passport information, and a few details regarding your trip. You must also choose the processing time at this point, this determines the cost of your visa.

The 2nd step asks you to make the payment and revise step number one. This is really important! You need to double-check your spelling. Make sure that the information you provide is 100% correct and accurate. You cannot correct any mistakes while your e-visa is being processed.

The 3rd and last step consists of uploading your documents.
After you complete all three steps, you can click submit and wait for your approval letter to arrive at your e-mail in PDF format in the timeframe you chose.
What is the validity of this e-visa?
The Vietnam e-Visa for New Zealand passport holders is of 30 days after arrival.
How many entries am I allowed and how long can I stay?
With this e-Visa you are allowed a Single Entry and can stay a maximum of 30 days in Total.
How does a Vietnam Evisa look like?
Here's an example: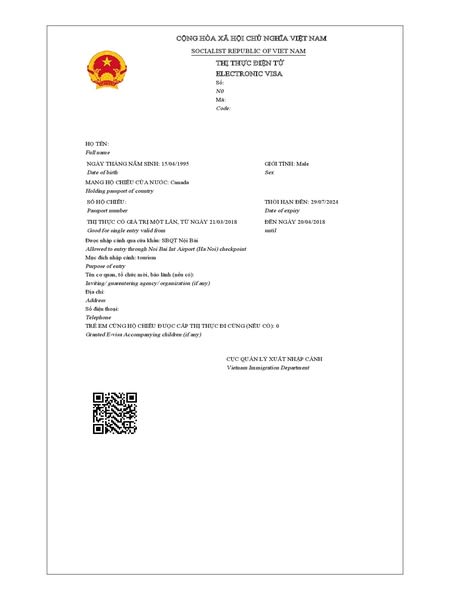 Do you have more questions?
If you need more help with this inquiry you can always contact our customer support service for a more private chat. You can also click here for more answered questions!
We are a trustworthy company, just check our testimonials and assure that your information will be safe with us. We will help you have an adventure of a lifetime!