Panamanians can now apply online for an electronic visa if they are planning to visit to Vietnam. If you are eligible, iVisa can help you obtain your evisa and have it in as little as 3 business days. It is no longer mandatory to go to the Vietnamese embassy in your country. You can simply apply online and you just need a laptop or smartphone.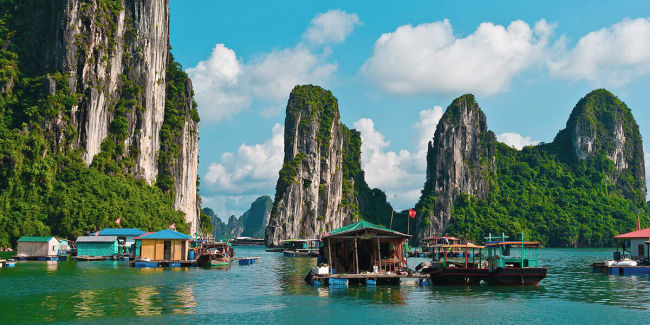 Currently, there are 46 countries whose citizens are eligible for such a document. To check if you are one of them, you can utilize iVisa's Visa Checker. You will know within seconds if you are eligible and you can directly apply from that point on. It could not get any simpler than that.
What do Panamanians need?
To assist you in getting your visa, iVisa needs a few things from you. However, there is nothing out of the ordinary. All the items from the list are easy to collect, given that you do not have them already. Here is the list you need to provide:
Valid passport – acquiring a passport should be easy for Panamanians to get one. If you do have one, however, make sure that it is still valid by checking its expiry date. It needs to be valid for at least another 6 months from your date of departure.

E-mail address – iVisa will send you a copy of the document. You will be asked to present it at the immigration office in Vietnam.

Mode of payment – to make the payment, you need one of the methods accepted by iVisa. They are as follows: credit or debit card, Paypal account.
Aside from the documents you need to provide for iVisa, Panamanians also need to show other documents which will be requested upon arrival in Vietnam:
Entry permit – this document will be sent by iVisa. You just need to print it out before your flight.

Photos – you need two of them, and the measurement should be 4x6 cm or 3x4 cm.

The original passport

Additional fee – this applies only to people who went for a visa on arrival. You will be able to pay it at the airport in Vietnam.
How can Panamanians apply for a Vietnam evisa?
The application form is quite simple and it only takes 20 minutes to finish. If you require some assistance, iVisa customer support is available 24/7. The first of three steps will ask you to fill in your personal information and that should be easy. During this step, you must also select the processing time and Panamanians have three options:
Standard processing – the standard processing is 5 business days. The price for this option is $45 (or the equivalent of your country's currency.)

Rush processing – for a total of $75, the Rush processing will shorten the waiting time with one day removed. You will receive the requested document within 4 business days.

Super Rush processing – this option is meant for people who have urgent matters to attend in Vietnam. The evisa will be ready in three business days for $105.
The second step consists of revision and payment. Make sure that all the information you provide is correct and spelled accordingly. The last step will ask you to answer a set of personal questions and upload additional documents. The last part will depend on personal circumstances. You can submit your application once you are done. Just wait for to arrive and that is pretty much it.
The Vietnam evisa will enable Panamanians a 30-day maximum stay and have a single entry.
Vietnam visa on arrival
Aside from the evisa, iVisa can also help Panamanians obtain visa on arrival. It takes less time to process (24, 12, and 3 hours as processing times), and you have four options:
Visa on arrival with a 30-day maximum stay and a single entry ($20, $50, $80 for each processing time)

Visa on arrival with a 30-day maximum stay and multiple entries ($30, 60$, $90 for each processing time)

Visa on arrival with a 90-day maximum stay and a single entry ($25, $55, $85)

Visa on arrival with a 90-day maximum stay and multiple entries ($45, $75, $105).
As you can see, iVisa can assist you get what you need for your travel to Vietnam. It takes just a little of your time with almost zero effort. For sure, this is better than going to an embassy, isn't it?