According to your nationality, you may need a visa to enter Vietnam. However, some nationalities are allowed to stay in Vietnam for up to 90 days without a visa. Check the iVisa.com page and confirm whether you need a visa or not. We will tell you if the Vietnam eVisa is necessary.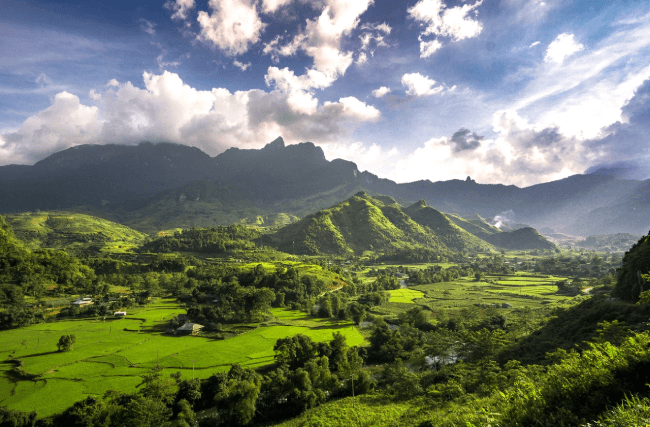 Our process is simple, and all you need is an internet connection. We have detailed all the steps you must take and even explained the health protocols due to the pandemic. Keep checking more about the Vietnam Visa free countries.
Frequently Asked Questions
What are the COVID protocols in Vietnam?
Vietnamese authorities don't demand a COVID vaccine for incoming visitors. Still, it could help you with some measures, such as quarantine. If you have a COVID vaccine, you only need to quarantine for 7 days. Travelers without a vaccine must isolate themselves for 14 days.
In addition, it's mandatory to take a PCR test a maximum of 3 days before your trip to Vietnam. Display your negative results as soon as you land in Vietnam. Additionally, we recommend checking our FAQ section to ensure you have the most up-to-date information on COVID-19 restrictions before traveling.
Remember that you may also need the Vietnam eVisa. We can help you with that process and information about the Vietnam Visa free countries.
What is the Vietnam eVisa, and how is the application process?
The Vietnam eVisa is the official document that allows your smooth entry to Vietnam. The process is digital, which means you can connect from anywhere in the world and have an electronic visa soon.
The travel document is valid for up to 30 days and provides a single entry to the country. Travelers have the option to renew their visa after 30 days as long as they have a sponsor in Vietnam.
The process has three steps:
Step 1: Fill out the online form with your details and choose a processing time of your preference.
Step 2: Review your information and pay with a debit or credit card.
Step 3: Upload the required documentation and apply.
Expect the Vietnam eVisa electronically and print it. Authorities could request your visa during your trip, so have it with you at all times.
Check more about the Vietnam Visa free countries with our team.
What are the processing times and fees?
Standard Processing Time:

5 Business Days

-

USD 74.99

Rush Processing Time:

4 Business Days

-

USD 116.99

Super Rush Processing Time:

3 Business Days

-

USD 166.99
We can help you with information about the Vietnam Visa free countries.
What documents do I need?
Collect the following items:
Passport: Your passport should have a minimum validity of 6 months after entering Vietnam. It must have two blank pages for stamping, and we will request a scan of the bio page.
Digital ID/passport image.
Email address: We will communicate electronically.
Payment method: Decide between a credit or debit card.
We have all the details about the Vietnam Visa free countries.
Can I trust iVisa.com?
Of course! We have been working with travel documents for years, which means our services are trustworthy. Countless travelers have trusted our services. We know all about the Vietnam Visa free countries.
Check our customer reviews and confirm we have what you need for your next trip to Vietnam.
Where can I find more information?
Communicate with our customer support team that is available 24 hours a day. We can tell you more about the Vietnam Visa free countries.
iVisa.com Recommends
Explore the Mekong Delta in the south part of Vietnam. The mighty Mekong River offers mangroves with hectic floating markets that you can explore by boat. Explore Can Tho, located near the markets of Phong Dien and Cai Rang. We recommend taking boat trips from Ca Mau to the U Minh Mangrove Forest and Cau May Nature Reserve for a unique experience.
Mui Né is another attraction you can't miss. It used to be a quiet fishing town that has become a beach resort town. It's the perfect place to practice windsurfing, sailing, and kitesurfing. Although Mui Né isn't as popular as other beaches in Vietnam, it means you can find a peaceful day without many foreigners around. A pristine beach with a quiet retreat is all you need after exploring most of Vietnam. Check the Red Sand Dunes outside the town. You can rent dune buggies and have an extreme experience. Don't miss Fairy Stream, limestone formations with ideal spots to take pictures. Further away, you can see the Po Shanu Cham Towers from the Cham Empire.