There is nothing like traveling around the world, it helps you to open your mind and know new cultures, aside from the magnificent beauties you can find in your adventures. However, one thing that you'll want to keep in mind as you make your travel plans is that there are different rules for immigration all over the world.
For some people, it's simple to go from one country to the next. But most of the time, you'll need a Visa to enter certain places. Plus, visa requirements vary from place to place, and you have to get it all properly so you don't miss your trip. If you're looking for a company that can help you obtain your visa on time, you came to the right place, just keep in mind that it may cost you a fee.
There are many businesses out there providing this service, so be sure that you pick the best one you can for your needs as a traveler. Below, you'll learn more about the providers you can go through, iVisa, and Vietnam-visa.org.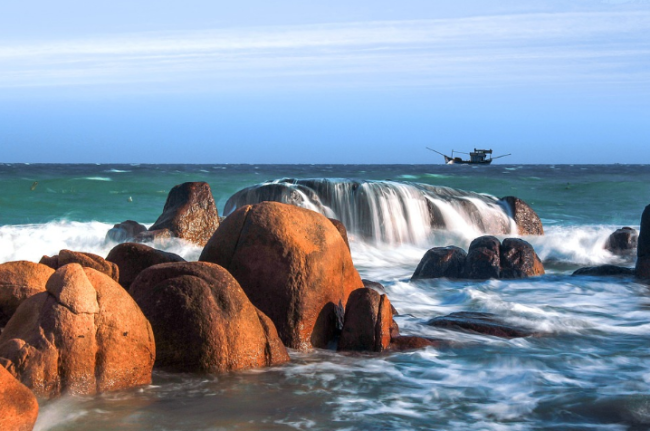 Review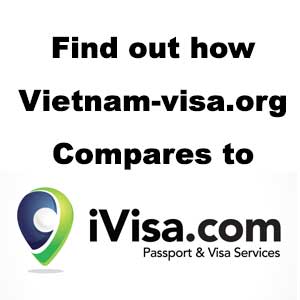 Service for You
It can be difficult to obtain a visa for places you want to go to, so make sure that you pick a company to help you who is relatively simple to get along with and who answers you right away when you have a question. For both of these aspects, both iVisa and Vietnam-visa.org are great, though some do complain about Vietnam-visa.org's ability to answer questions.
It's pretty simple to get information from iVisa. It's been reported that they respond to their emails within a day, and sometimes as soon as within an hour. Other folks say that they have excellent support for their clients and customers. The staff are always really friendly, and they can answer just about any question that you might have regarding a certain visa, which makes them extremely helpful.
With Vietnam-visa.org, there are varying reports. They are not quick to reply, and some even go so far as to recommend against using them for any reason. It's also said that their customer service is stellar, so these mixed reviews leave one wondering about the credibility of the organization.
Your Timeline
A lot of the time, you may need to get a hotel room first before you apply for your visa, and you do this to prove how long you want to stay in your chosen place. You'll also want to show the company this information and make sure that they can get your visa to you as quickly as possible so that you don't have any delays getting on your trip. If you want to get a visa, you often send your passport to the service in question, and this makes everything go even more smoothly.
As far as the two services go, the customers of Vietnam-visa.org reported that they did not get their passport back quickly, and there were a few who said that they missed their trip because of missing the deadline. No company in this business should regularly cause problems with people arriving at their destinations on time.
On the other side, iVisa has received nothing but the best reviews regarding how quickly they process information. They are always honest, and they meet all their deadlines on time. They are also very good at getting in touch with their clients if there are problems, but this is relatively rare for this company.
Price
Many visa services are supposed to make things easier for customers, so you may have to pay a bit more to get high-quality service. You'll want to make sure your visa service has a straightforward system of pricing their fees so that you know exactly what you're getting.
As far as iVisa goes, most of the customers are very happy. A few people said that they wished they had gone through the consulate to get their visas, and they know they could have saved this way. However, most people who use iVisa are grateful that they don't charge extra, hidden fees, and it's pretty straightforward what you pay for the services.
With Vietnam-visa.org, there are extra charges that are tough to get rid of, including passport replacement and UPS Next Day Air fees. Many people who use this service say that they ended up paying a lot more than they thought they would, but the truth is that if you read the small print, you end up seeing a lot of these costs beforehand.
Is It Easy to Use?
The main reason anyone uses a visa service is to make sure they get their visas in a simpler way than if they went directly to the consulate or embassy. One of the best things a company in this position can do is make sure they are straightforward about what they charge and how they work.
iVisa scores well here. It is pretty easy to use their website, and all guidance is readily available. A very small number of iVisa customers said the website had glitches, but apparently, this was repaired.
Vietnam-visa.org had a few people who responded angrily that the website doesn't tell you much of anything. They also (as aforementioned) suggested strongly against using this company. This tells us something about the speed and ease with which a visa or passport can be acquired and something to keep in mind if you are planning to use this company.
Vietnam-visa.org Summary
As far as Vietnam-visa.org goes, it seems to be a dubious visa service, and it is questionable whether it can provide your visas before you leave and make the process of getting a visa easier and better for you. One thing it makes a mistake on is not letting customers know about charges ahead of time, and this isn't acceptable if your budget is as tight as those of many travelers. However, some say that their services and staff are always friendly and courteous with their customers. On the other hand, many are dissatisfied.
iVisa Summary
iVisa receives high ratings from its customers, for a variety of reasons. All their prices are fair, and you know what you are spending upfront. The staff is always kind and polite, fast and reliable and their website is easy to navigate. If you're looking at websites like Yelp and Trust Pilot, you'll see that iVisa rates very highly there. If there ever is a problem, the staff is always very quick to fix any problems that arise.
To Get Your Visa
As you've been reading about iVisa, you now know where to obtain your visa: iVisa.com. If you enter your nationality and where you're going on the first page, the second page will show you your cost, and the time it will take, immediately. You'll also get a list of requirements for your destination. Then, all you have to do is complete your info, look at the price, pay, and add any extra documents that they require and you'll have your visa! If you use iVisa.com, you'll be sure to have a great time, and your stress level will be minimal.