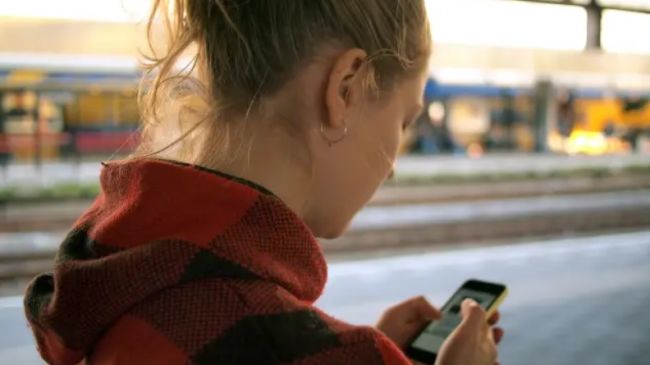 Travel Bloggers have become some sort of "techies". And this is so because technology has helped us get the most of our journeys for a very long time now. So much so that travel bloggers now can't leave their home without their phone. Why? They just can't live without these 30 best apps for travel bloggers.
Having a little help from your phone to be better at what you do is like a dream come true. Something so small, yet so useful that it can help you through everyday tasks as well as some more intricate ones.
But sometimes it gets messy when you just install everything you're recommended and eventually you end up with a whole lot of apps (and phone space) that you are simply not using. In order to fix that here is a list of 30 apps that you certainly will not want to miss on your phone (and that as a travel blogger, you are going to use a lot)
Best Apps for Travel Bloggers: Apps for Travel Inspiration
Every travel blogger needs a bit of inspiration every now and then. And apps are here to help. These are the apps that I recommend to look for inspiration.
Social Media Apps (Instagram, Pinterest, TikTok, …)
The regular social media apps are a tremendous wall for inspiration. Following accounts with similar interests as yours can give you the idea for your next article, or even more than that. I especially like those social media apps that are run by visual content, like Instagram, Pinteres and TikTok. But Twitter is also beneficial for staying up-to-date and also finding inspiration in the regular news.
TripAdvisor
The travel app for people with an opinion. Following each other's advice is probably what got you here, so keep doing that on TripAdvisor as a way to discover new places to visit that are recommended by people with the same interests as you. TripAdvisor gives you tons of information about virtually any place you want to visit.
Best Apps for Travel Bloggers: Apps for organizing your trip
If you are one of those who likes to get the best out of any trip, you need to be a trip planner. These apps for travel bloggers are perfect for setting things up and having a schedule to follow when you are traveling.
TripIt
Imagine checking one place for all your travel details and getting a heads-up as things happen throughout your trip. That's exactly what TripIt does. Unlike other travel apps, TripIt can organize your travel your travel plans no matter where you book.
Guides by Lonely Planet
Get to the heart of a destination with this amazing app. You have access to offline maps, audio phrasebooks, a currency converter utility and advice from expert city guides. This app is the ultimate resource for travelers before and during a trip.
It also features a curation of hotels, restaurants and things to do that are really worth seeing in a city, chosen by their travel experts.
PackPoint
PackPoint is an app that organizes what you need to pack for any trip. It takes into account the length of travel, the weather at your destination and the activities planned during your trip.
Never forget your jacket or umbrella (or shorts or sandals) again. PackPoint builds your packing list accordingly so you have everything you need..
TripCase
TripCase lets you manage flight itineraries, hotel bookings, and rental car reservations into one streamlined itinerary. Get airport terminal and gate information in one glance on your phone or Apple Watch, and receive notifications if there is a change to your flight. Send snapshots of your relevant trip information to contacts through the TripCase iMessage extension. Great for business travelers and frequent fliers.
Best Apps for Travel Bloggers: Apps for bookings
If you are one of those who does everything on their phones, you need booking apps. Using your web browser to book on your phone is way much more difficult than doing so using an app. So here are the best apps for booking.
Skyscanner
Get inspiration and plan and book your whole trip in one app. Skyscanner makes it super easy. You can explore everything that the travel industry has to offer. No booking fees or hidden charges included.
Hopper
Hopper is an amazing app for travel bloggers because it predicts future flights and hotel prices with 95% accuracy and notifies you as soon as there is a deal.
Hopper can also make your trip easier with flexible dates and refundable tickets, as well as rebooking when your flight is delayed or you are missing a connection.
Booking.com
Booking.com is the app for accommodation research. Find great hotel or apartment deals and book instantly. The Booking app also has flights, rental cars and more.
Airbnb
Airbnb is the app for cheap and comfortable accommodation. It changed the status quo when it allowed people book for an entire apartment for their holidays. Everyday, millions of hosts on Airbnb invite you to live, work and have fun from anywhere.
Hostelworld
The world's leading travel app for wanderlusters traveling on a budget and get involved with other travelers as well as locals. The app provides all the information on listed hostels you would want to know whether it be prices, images, policies, details on the place itself and more.
The app also works as a mini travel guide with the My Trips section giving you information on places you plan to visit.
Couchsurfing
Couchsurfing is the best way to stay with amazing locals, make lifelong travel friends, or host travelers coming to your hometown. This app lets you connect with locals who have space in their home and are offering that to you for free. An incredible chance to get to know locals from the inside.
Best Apps for Travel Bloggers: Apps for travel documents
These apps are impossible to miss. Especially nowadays where you need much more ID and documentation than you needed before the pandemic. So here are the best apps for getting your travel documents.
iVisa
Check if you need a travel visa or health declaration for your next trip and get it in a few taps! Visa, passports… No more confusing government forms, waiting in lines, or trips to the embassy—get the travel documents you need with our secure and 100% online application process.
iVisa Photos
Take, edit and have an expert manually review your passport photo or photo ID without leaving your home. We ensure all passport photos are government compliant by handling the specific dimensions your photo type needs. Options for email delivery and home delivery are included in our award-winning service!
Government health apps
The importance of these apps have increased due to the coronavirus pandemic. If you want to travel these days, there are a bunch of apps that you are going to need to use in order to be allowed to travel virtually anywhere. Just make sure you download them in advance so you do not have any surprises.
Best Apps for Travel Bloggers: Apps for Photo and Video Edit
A good travel blogger is a good photographer. And if they are not, they know how to crop and edit their own pictures. These are the best apps for travel bloggers when it comes to photo and video editing.
Snapseed
When it comes to photo editing, Snapseed delivers and definitely won't disappoint. I definitely recommend giving it a try and taking the time to learn how to use it. It is pretty easy to get started but will require a short learning period. Experiment with the different one-click presets and also with the more advanced customizable edits.
Adobe Photoshop Express
The mother of editing apps. Have fun and easily edit, retouch, collage, and combine photos for high-quality pictures. Create photos that will help you stand out on social media with powerful one-touch transformations.
Photoshop Express delivers a full selection of free photo effects and editing features. Personalize your experiences with borders and text, enhance color and imagery, create picture collages, make quick fixes and enhance your share-worthy moments.
Adobe Lightroom
Adobe Photoshop Lightroom is a free, powerful photo editor and camera app that empowers you to capture and edit stunning images.
Lightroom offers easy-to-use editing tools like sliders to retouch your photos and transformative presets to quickly apply unique adjustments that bring your photo to life wherever you are.
InShot
InShot is a powerful HD video and photo editor with professional features, and no watermakrs! Ad music, transition effects, emojis, filters, blur background… everything in one App.
Unfold
Unfold is the perfect photo editor and video maker for instagram stories. Its design, templates, and ease of use make it an inviting app to use before sharing photography on Instagram. I started using it a year ago and hasn't stopped ever since.
Best Apps for Travel Bloggers: Other useful Apps
We could not find an established category for these apps, but they are equally important (or even more important) for anyone traveling a lot (as travel bloggers do). So here are the best apps for travel bloggers that you simply cannot miss (and that don't fit in the previous category):
Free VPN by Free VPN.org
Free VPN is the safest, most private, and most secure VPN App on the market. It does not require a login and they never store or collect user data.
Free VPN is 100% unlimited, and it does not require any type of registration. You have the freedom to be completely anonymous because all of your traffic is encrypted while Free VPN is on. Browse the web anonymously without the fear of being tracked.

 It comes with a bit of advertising, but it is definitely worth it.
Google Maps
Google Maps is the best Maps app. Period. Accurate and useful, you can use it to find any place in the world and you can also check on other users' reviews so that you always find the best place and take the most out of your visit.
Maps.me
An alternative to Google Maps. Fast, detailed and entirely offline maps with turn-by-turn navigation – trusted by some of the most famous travelers worldwide.
Duolingo (learning languages)
Learn a new language with the world's most-downloaded education app. Duolingo is the fun, free app for learning more than 35 languages through quick, bite-sized lessons. Practice speaking, reading, listening, and writing to build your vocabulary and grammar skills.
Designed by language experts and loved by hundreds of millions of learners worldwide, Duolingo helps you prepare for real conversations in Spanish, French, Chinese, Italian, German, English, and more.
Google Translate
If you can't learn a language, you can translate things in real time. Google Translate is easy to use, can translate more than 90 languages and offers a variety of input options, making it one of the best translation tools out there. And now, with its new features and improved offline support, this app is even tougher to beat.
WiFi Map (locations and login credentials for free Wi-Fi networks around the world; maps and VPN)
If you like to travel a lot then you'll definitely want to keep WiFi Map app on your device. It's a free wifi app that has a map navigation to guide you to free WiFi around you, and offline maps for travelers to use when you don't have internet.
This app has been developed with a great deal of understanding in terms of what users are actually looking for. It also includes a VPN service, so I highly recommend checking it out.
Evernote
Evernote is a powerful tool for managing all of the information you work with everyday. This app lets you collect files, article links, notes, scans, and documents so they are quickly organized and searchable. Travel agents working with Evernote can keep track of individual ideas and make reference to articles they have written before quickly.
When it comes to taking notes and using them as material for your writing pieces, you will be pleased to know that this app syncs across all your devices and it even has a browser extension. This is perfect for having your ideas everywhere you need them.
Converter+
Converter+ is a unit converter, current converter and calculator with the most extensive list of currencies and units in hundreds of categories. Converter+ also comes with many preset calculators like mortgage, loan, tip, fuel consumption and many others for everyday problems.
XE Currency Converter
Sending money to another country? With the new Xe app, you can do it in one quick process. Check live mid-market rates in the Currency Converter, receive our send rate when transferring money overseas and track your money transfer. No need to waste time anywhere else.
Worldpackers (work exchange)
Worldpackers is the perfect App for work exchange. Share your story with people like you and also make new connections. This app is great for living unforgettable local experiences, learning other languages and developing personal and professional relationships. And you can do all of that while helping hostels, social projects, ecovillages and NGOs on your travels.
Your Bank App
No apps are more important than those that give you access to your day-to-day resources. In the end, your phone is probably going to be the only way to use your bank account and contact your bank if any problem happens. So save space for this app as well. This can save you your life (or prevent you from having a really bad experience).
As you can see, if you are a prolific travel blogger, your phone is 100% sure full of apps. These are the ones that I think are the best of the best for travel bloggers who want their phones to save them time and give them peace of mind. Of course, everyone uses their own apps that they find useful for travel blogging, but this was my selection. I am sure you can find one or two that can really help you through your traveling journeys.