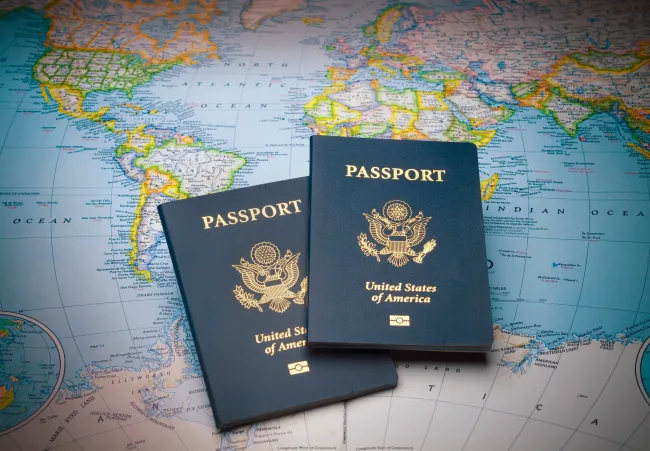 Are you planning to study in the United States? Or enjoying a vacation in Europe? When traveling to a foreign country, a visitor usually needs to apply for a visa. There are various visas, and the correct visa category will depend on the purpose of your visit.
Each country has its own immigration laws, so you will find different requirements to travel for each country. However, the types of visa and application processes are very similar. Your visa category will depend on your travel purpose and the options available for your nationality.
This article explains the different types of visas, visa applications, and their requirements. Count on iVisa to simplify travel and get the documents you need to explore the world.
Visa categories according to the travel purpose
The purpose of your travel will determine which type of visa you need. There are different visa requirements to meet, based on what you plan to do on your trip. The local authorities will request documents to prove your travel intentions and that you can afford the costs. Here are some of the most popular types of visas.
Tourist Visa
When planning for a vacation, travelers usually need to apply for tourist visas online or through an embassy. Also known as visitor visas, tourist visas allow foreign nationals to stay in the country for leisure, visit family members and friends, or for other recreational purposes.
Tourist visas permit visitors to enter the country for a short-term stay, ranging from 15 days to six months. The duration of stay and visa validity vary depending on the country and the nationalities eligible for the visa.
This type of visa is a non-immigrant visa, so it doesn't have many requirements. Often, all you need is to prove the intention to return to your home country. Immigration authorities usually ask for the following documents:
A valid passport

Passport-size photographs. Use iVisa Passport Photo Service if you need one.

Proof of accommodation

Return air ticket

Sufficient funds to cover your expenses during the stay

Travel itinerary
iVisa helps you to apply online for tourist visas to visit many countries! Count on our services to get your travel document in a few clicks or full guidance to apply for complex visas, like the B1/B2 to visit the U.S. Use the Visa Checker Tool to see if there is a tourist visa available for your next destination.
Business Visa
This type of visa is for business travelers. You can apply for a business visa when your trip is for business purposes, such as attending a conference, meeting with clients, or exploring business opportunities. Many countries include tourism and business trips in the same visa category, usually called tourist or visitor visa. However, in some cases, the government is more specific and requires an exclusive visa for business activities.
Most times, you can apply online, meeting just a few visa requirements, such as the following:
A valid passport

Passport-size photographs. Remember you can use the Passport Photo Service.

Business invitation letter from the host company

Proof of accommodation

Return air ticket

Sufficient funds to cover your expenses during the stay
Medical Visa
This visa is required for medical treatment. Some destinations are known for their medical treatments and create a special medical visa to control the flow of tourists aiming for health services. That's why you find visas such as the India Medical eVisa.
This visa category usually has medical requirements and proof that the traveler intends to return to their home country. It's common to have to provide the following documents:
Medical certificate from a recognized medical institution

Sufficient funds to cover your medical expenses during the stay
Work Visa
Work visas allow legal work in the country. It's issued to a visa applicant who has been offered a job in a foreign country and wishes to work there, so it's part of the immigrant visa categories.
The visa validity varies in each country but usually ranges from one to three years. Applying for this visa, travelers need to prove they have a job and are qualified by providing the following documents:
A valid passport

Passport-size photographs

Work contract from the host company

Proof of accommodation

Return air ticket

Sufficient funds to cover your expenses during the stay

Educational qualifications and professional experience
Usually, you can't apply online for work visas. You must check the visa application process and requirements for your work visa with your nearest embassy.
Student Visa
Do you want to study abroad? You must apply for a student visa with a consular officer. To get this travel document, you must be accepted to study at an educational institution in the country. The student visa validity changes depending on the country and the course duration.
Some countries will allow you to work with a student visa, while others only permit you to study. To apply, you typically need to provide the following documents:
A valid passport

Passport-size photographs

Acceptance letter from the educational institution

Proof of accommodation

Sufficient funds to cover your expenses during the stay

Educational qualifications
Au pair Visa
Some countries offer an Au Pair visa. This visa category is for applicants who want to reside legally in the country while caring for children in a program-approved host family. It's usually valid for 12 months. In the United States, for example, this US visa is called a J-1 visa and is part of the Exchange Visitor Program.
The specific requirements for an Au Pair visa may vary depending on the country where you plan to work as an au pair. Here are the common requirements for this visa:
A valid passport

Signed contract with the Host Family

Clear criminal record

High School Certificate

Motivation letter

Proof of language skills

Be between 18 and 30 years of age
Nomad visa
Remote work is increasingly popular. Since there is no need to go to the office, people work from anywhere with an internet connection. Countries saw the opportunity to offer the nomad visa, allowing these travelers to have a long stay by presenting proof of regular income.
For example, you can live your best life while working remotely with a Costa Rica Digital Nomad Visa. In this case, you can easily fill out an online application in just a few minutes. Requirements may vary depending on the country, but you may need some of the following documents:
A valid passport

Passport-size photographs

Proof of remote work

Proof of accommodation

Proof of health insurance

Proof of stable monthly income
Are you interested in this lifestyle? Check the best places to live for digital nomads.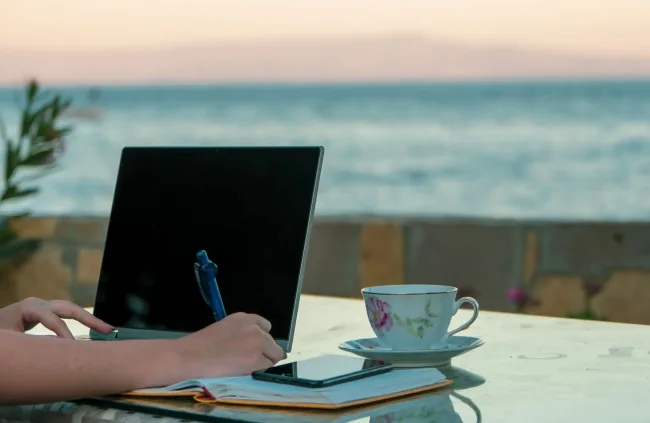 Sponsor Spouse Visa
You got a great job opportunity in another country, received your work visa, and now you need to bring your family members with you. Many countries offer the sponsor spouse visa, a travel document issued to people who wish to join their spouse who is living and working in a foreign country. The Canada Sponsor Visa is an example of this.
To apply for this visa, you may provide some of the following documents:
A valid passport

Passport-size photographs

Marriage certificate

Proof that the spouse has sufficient funds to cover your expenses
Retirement Visa
You worked a lot, and now you want to experience a different culture in another country. Some countries offer a retirement visa for people who wish to enjoy retirement in a foreign country. A visa category like the Chile Retirement and Period Income Visa, for example, allows you to stay a year in the country if you can prove you have sufficient funds.
These are the regular requirements to apply for a retirement visa:
Proof of retirement income

Proof of accommodation

Clear criminal record

Sufficient funds to cover your expenses during the stay
Travel documents according to the application process
There are different ways to apply for the visas above. Each country determines the application process for each visa category, which also may change depending on the traveler's nationality. For example, some nationals can visit the United States with the US ESTA, an electronic travel authorization that they can apply for online, while others must apply for a B1/B2 visa, which is a paper visa that requires a visa interview appointment for applicants older than 13 and younger than 80.
Use the Visa Checker Tool to see which document you need and learn more about the application processes below.
eVisa: Electronic Visa
Some countries have an electronic system to grant visas and control the flow of visitors by offering the e-visa option, usually for business and tourism purposes. This is a quick and easy way to apply online for a visa. You fill out an application form in a few clicks and receive the document via email. Usually, it has a few requirements, fast processing, and the process is 100% online, and works by linking the visa to your passport electronically.
ETA: Electronic Travel Authorization
An ETA (Electronic Travel Authorization) is a similar concept to an eVisa but is often used for visa-exempt countries. This travel document is an electronic approval issued in advance of your travel, allowing you to board a flight to the destination country. An ETA allows local authorities to track tourists by collecting personal and travel information from digital forms submitted by travelers. Once you arrive, you may be required to show your ETA approval at immigration.
Visa on arrival
Some countries offer this visa in a Visa Waiver Program, allowing eligible countries to get a visa on arrival. There are cases where travelers may need to fill out an online form before boarding, and others where the entire application process happens at the airport. This can very inconvenient as it usually involves waiting in long lines to get the visa, but at least you don't need to deal with the embassy's bureaucratic process. Also, ensure you have all the required documents, or you may need to return home before exploring the country.
Paper visa
In contrast to other application processes, a paper visa is a physical visa issued by a consulate or embassy and attached to a page of your passport. You may need to apply for a paper visa in person or by mail, and it can take several days or weeks to receive the visa. With a paper visa, you may also need to provide additional documentation and undergo an interview process. It's usually the only option when you need to stay for longer periods in the country, such as work or study visas.
Guided Visa Application
You don't have to face this complex process alone. With iVisa Guided Applications, you can simplify your application process with detailed and easy-to-follow instructions, as well as an exclusive iVisa expert to assist you throughout the process. We provide a shorter and clearer application form compared to embassy forms. Additionally, we will review your documents for 100% compliance with government requirements, reducing the risk of rejection.
Use the Guided Applications to apply for visas such as the Canada Visitor Visa, Bangladesh Visa, and the Schengen Visa, depending on what your plans are.
Do you have questions about visas? Contact our iVisa experts!
There are many travel document options, and sometimes it may be confusing. Contact our customer service team if you have questions. They are available 24/7 and will be happy to help you.