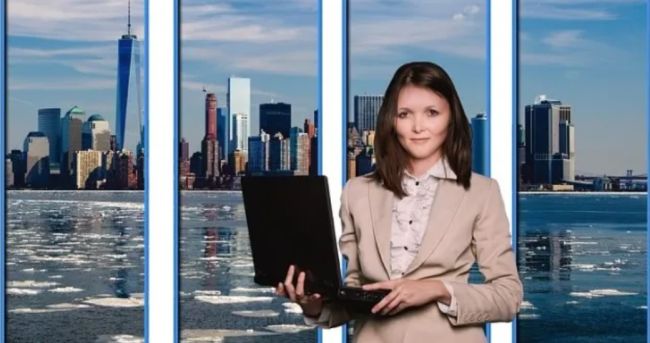 You chose tobecome a travel agent because you are passionate about travelling and love exploring. As you are planning to start a travel agency, or maybe already have one, you have probably realised that being a travel expert alone isn't enough. Especially if you are a home-based or small agent, you have to manage everything on your own, from preparing itineraries, handling customers, branding and marketing, to taking care of finance. You need to think like an entrepreneur and not just a travel lover.
This is an industry where you can't afford to be late; everything is time-sensitive. Fares are dynamic and subject to availability. Hence, your time management is extremely important.
We have a one-stop solution for all your work: Travel Agent Management Software. Yes, you read it right. For all your tasks — emails, chats, itinerary building, online marketing, finance, and taking feedback from customers — there are ample tools available. Let's take a look at tools for travel agents.
What is travel agency management software?
Travel agents' day-to-day tasks include checking emails, replying to calls, connecting with vendors for the latest deals, creating tour itinerary as per customer requirements and budgets, finding the best fares, consultation services, following up on existing queries, checking updates of an on-going tour, taking feedback from customers, announcing deals and offers on the website or social media platforms, keeping track of payments, and more.
It becomes especially difficult to handle during peak season when the workload is high. During such times, a manual task on Excel or Word is more tiresome and time-consuming. To help, the software community has introduced cutting-edge software programs to make these tasks as automated as possible. These programs help travel agents to save time, reduce error, increase productivity, and make running a business easy through automation.
Here is the variety of tech tools for travel agents with their use and important functions.
Booking Tools For Travel Agents
There are ample booking tools for travel agents in the market. They all have different purposes and services, which can be broadly categorised into 5 types:
Direct supplier websites: Most airlines, hotels, and car rentals have great websites to serve the customers. Eg: Iberia Airlines, Taj Hotels, Avis car rental
Online travel merchants: One-stop shop services where you get everything at one place, including flights, hotels, car, visa assistance, foreign exchange rates, and travel insurance. Eg: MakeMyTrip, Expedia
Online travel agencies: With a variety of options, these online travel agents serve customers diverse preferences. Eg: Booking.com
Aggregators: Services that compile prices of hotels, rental vehicles, air fare, and more. Eg: Skyscanner for cheapest flight fare, TripAdvisor for cheapest hotel rates
CRM Tools For Travel Agents
Customer Relationship Management (CRM) for travel agencies helps build up and nurture customer relationships to generate stronger sales and retention rates. With the help of CRM, companies can go that extra mile and do out of the box things to keep their customers happy.
CRM manages stock, provides real-time data, handles marketing campaigns, and prepares reports. It helps to organize and streamline the business by automating daily activities.
Below are the best CRM software systems for travel agencies.
Salesforce Sales Cloud
SugarCRM
Freshsales CRM
Rezdy
Elinext
Zoho CRM
Kapture CRM
Tutterfly
Travelopro
Technoheaven Travel CRM
Marketing Tools For Travel Agents
Marketing means promoting products and services via various mediums, online and offline. Offline marketing is more traditional, but online marketing (otherwise known as digital marketing) has grown significantly in the past few years.
Digital marketing uses different methods, channels, and technologies to analyse data and achieve a desired result. It is a very big industry with many varieties and variations. There is something for every kind of business or individual.
Below are some marketing tools for travel agents:
ANALYTICS
It is important to measure and analyse the Return on Investment (ROI), the investment made in a paid advertisement, paid campaigns, newsletters, press releases, etc. Analytics helps measure the outcomes of investments and other metrics related to marketing.
Google Analytics: It is very easy to set up and use it for tracking your social media marketing performance.
Hubspot: Winning the game as an all-arounder, Hubspot is here to give you a better analysis of your business and help you make the right decisions.
Buzzsumo: This program helps collect data on trending topics, backlink information, and content type filters.
SEARCH ENGINE OPTIMIZATION (SEO):
SEO is one of the more important aspects when it comes to website ranking. It is a process to increase website visibility by providing quality content to customers. SEO tools make keyword search and analysis easy by tracking which words are trending, how much a particular keyword needs to be used, and which keywords your competitors are using. Below is a list of SEO tools.
Google Search Console
Ahrefs
SEMRush
Moz
Ubersuggest
Spyfu
Google Trends
Screaming Frog
Answer The Public
SOCIAL MEDIA MANAGEMENT TOOLS
Having a presence on social media platforms has become compulsory for any business if they want to reach their target audience and stay competitive. There are so many social media platforms that it becomes difficult to manage all the different accounts. With so many efficient tools to manage your social media platforms, you can save a lot of time. Here are some top picks:
Hootsuite: One of the best social media marketing tools. It allows you to manage all your social media platforms from one place.
Buffer: This service is trusted by many top brands. It helps companies set and reach goals and is a very clean and easy to use tool.
Sprout Social: Similar to Hootsuite, Sprout Social lets you manage all accounts from one place. It also provides CRM features.
urvey Monkey: This is a super helpful program that retrieves customer reviews and feedback efficiently and quickly.
IMAGE AND VIDEO TOOLS
A beautiful mesmerizing picture of a location or destination can impact and engage viewers. It inspires viewers to visit those places. Luckily, there are tools that help select beautiful and inspiring images for you. Here are few websites which provide royalty-free images and videos to enhance your website content:
Canva
Typito
Compressor
Unsplash
Pixabay
Pexels
Burst (by Shopify)
Free Images
Kaboompics
Flickr
EMAIL MARKETING:
You probably have interacted with customers who either raised queries or purchased services from you, but it is important to engage your customers in other ways too. Email marketing still stands as one of the best ways to engage with your audience.
Mail Chimp: Helps you to create personalized emails for your existing and new customers as per their preferences. This helps promote your business among clients.
Hubspot: From CRM to marketing, Hubspot meets all your needs and is considered as one of the top players in email marketing.
Mail Genius: This tool helps your emails avoid ending up in customers' spam folders.
Billing, Invoicing & Accounting tools
Any business falls apart if funds are not properly tracked. To get funds in and out on time and properly, you need a way to manage your finances. The below tools are very efficient and smooth ways to handle finance, alleviating stress from business owners. They have everything from automatic invoicing to creating a financial report for analysis.
FreshBooks
QuickBooks
Xero
Tour Building Tools For Travel Agents
They say the first impression is the last impression. After you put effort into an itinerary as per a client's requirement, you need to make it presentable on screen as well as on paper. Itineraries should be easy to read, connect, and understand by the customer's perspective. To save time formatting and making them presentable, there are tools that simplify the process. Here are some well-known itinerary builders for travel agents.
Tourwriter
Tripcreator
Moonstride
VacationLabs
TravelCarma
Communication tools
Communication is an important part of life. It is an even more important part of business life. Crisp and clear communication builds and nurtures relationships within the organization, with vendors, as well as with customers.
Communication tools help achieve all of the above. These tools help business owners communicate professionally, eliminate mistakes, and organize complex content.
Google Hangouts
Wrike
Slack
Skype
Zoho Cliq
BELOW ARE A FEW SUPPLEMENTARY TOOLS WHICH YOU CAN USE FOR FURTHER SAVING TIME AND SMOOTHING YOUR BUSINESS PRESENCE AS WELL AS OPERATIONS.
Grammarly: Helps you draft sentences with perfect punctuation and grammar.
Lastpass: A password manager. When you have so many tools, websites, and apps to run your business, you will also have logins and passwords for each of them. It will be difficult to remember which is which, so here is a tool that remembers all your logins and passwords.
RGB to HEX converter: This service converts colour codes from RGB and RGBA to HEX. This is very useful if you are building your own website or creating your own design/graphics.