Have you been fantasizing about that dream vacation you've always wanted to go on? Here are two stories of individuals who went on their dream vacations thanks to credit card miles utilization. The two stories are from Leave Your Daily Hell, which has a Travel Coaching program, and RewardExpert, a web app that helps individuals plan vacations using miles.
Robert Schrader of Leave Your Daily Hell writes the following:
I launched my travel blog, Leave Your Daily Hell, in large part to inspire people to travel, but some of the 100,000 or so people who now read it every month need an extra push. They have the money to travel and/or the time to do so, but not necessarily the wherewithal to plan a trip and make it happen. I offer a premium service known as "Travel Coaching," wherein I create custom itineraries that outline specific recommendations for transport, lodging, activities and dining. All my readers have to do is book the things I've recommended and get on the plane!

I've helped hundreds of clients, but a few in particular stand out. A couple summers ago, a woman from Chicago wanted to take her family on an epic, month-long trip to Europe. I not only found perfect villas across Italy, Germany and the French Riviera, but helped her make sense of the logistics of traveling across the continent with several children and elderly parents. Or, there was the Canadian couple who wanted to travel around the world for an entire year—I helped them every step of the way, from organizing a trek through Nepal's Annapurna range, to a road trip through Norway's Lofoten Islands, and everywhere in-between. There's no job too large or too small, and no matter who the client is or where they want to go, I put my everything into create the best trip possible for them."
Roman Shteyn of RewardExpert writes the following:
Max and Irina have been married for over a decade are and the proud parents of a happy and rambunctious seven-year-old son. Max was stuck at job with same company for several years that had him working long hours, keeping him away from his family. The combination of keeping with a young child and dealing with arduous working conditions made it very hard for Max and Irina to take time for themselves.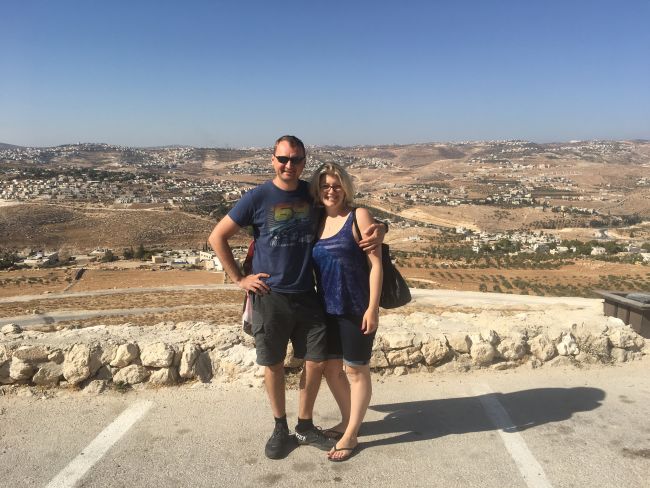 Then a long-awaited opportunity arose; Max was offered a job at a new company with better working conditions, enabling him to spend more time with Irina and his son. Even better, Max was able to finagle a couple of weeks off in between gigs, meaning he could take his wife on a much-deserved vacation.    Irina, being of Jewish heritage, never had the opportunity to go on birthright to Israel. This was a perfect opportunity go. Since Max would be between jobs, he turned to me for advice on how he can fly there without having to break the bank.   That's when we set Max up with a rewards strategy for him and Irina to fly to Israel using miles and points through RewardExpert. Our platform looked at the credit cards Max and Irina already had and their average monthly spending to identify which combination of rewards programs offers the best value for flights to Israel. We even managed to squeeze in an exciting layover in Paris so that Max and Irina could see the City of Lights en route to their final destination.   Through their RewardExpert strategy, Max and Irina were able to save over $2,000 to visit a bucket list destination."
Roman Shteyn is the CEO and co-founder of RewardExpert – a free service that helps people maximize their miles and points to earn free travel. Using a sophisticated algorithm, RewardExpert creates simple strategies for using points and miles to help travelers reach their individual travel goals. Simply decide where to go and let RewardExpert do the rest.   Roman has over two decades of experience in the credit industry and has helped decipher rewards programs for both businesses and consumers.  As a serial globe hopper, Roman has mastered the art of reward travel and hasn't paid full price for an airline ticket, hotel room, or upgrade in over 15 years.Roman educates millions of consumers on how to turn their spending into rewards. Roman grew up in New York City and became an entrepreneur at an early age, starting his first company while earning a B.S. degree in Computer Sciences at the Polytechnic Institute of NYU.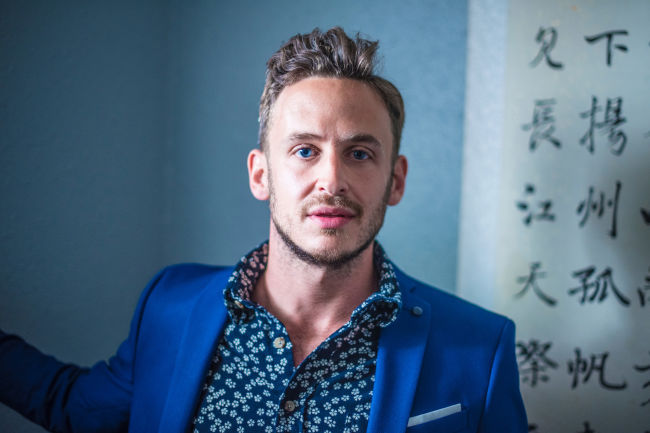 Robert Schrader has been traveling since 2009. He writes his stories and guides on Leave Your Daily Hell. He can be booked to plan your next vacation here.