Tourism continues to grow at a fast pace which translates into countries receiving further income from international travel. As the fascination for new destinations multiplies, it's logical to create simple routes to maintain the tourism growth. Immigration processes have started to simplify entry requirements which are achievable through Internet access and digitalization. Complicated visa processes were barriers for potential visitors and decreased their willingness to travel. For this reason, more countries are adopting electronic visas thanks to the straightforward procedure and the tourism benefits. Electronic visas have become the right path to an accessible world.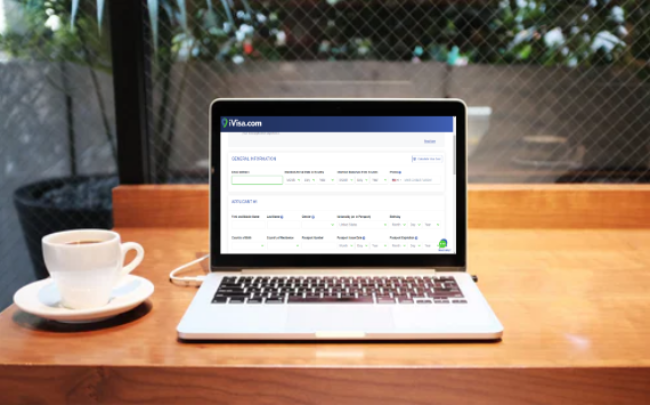 Recent technologies and Internet connections are the starting point of the electronic visa's revolution. Traditional visas demand extensive paper forms, interviews at the consulate or embassy, and tedious waiting periods. Besides, costs and time-consuming requirements are out of reach for most travelers. Nowadays, this is not imaginable with electronic visas. Electronic visas only require a computer, Internet access, and a valid email address to complete the application. The procedure is faster with a waiting period that could last less than 24 hours. It's possible to obtain visas through an effortless and trustable process.
According to your nationality, a visa might or might not be required. Most immigration services will only request a passport. Still, research beforehand and check if there are any other entry requirements. On the other hand, if you ever felt inclined to dismiss a country due to the complicated steps to obtain a visa, electronic visas will change your thinking. Electronic visas are transforming the reasoning around acquiring travel documentation with great options from online services. But how to get an electronic visa? Assuming there is an Internet connection and online services have been selected. First, complete the questionnaire in the application, which will take around 20 minutes. Second, review the details in case there are any mistakes. Third, attach any documents required such as a passport scan. These are the basic steps to obtain an electronic visa. The final answer will usually take days or even hours, depending on the country. The smooth process is not comparable to the challenging steps to obtain a traditional visa. Remember you can still choose to go through the regular visa process which entails the filling out of paperwork, appointments at the embassy, and the exhaustingly long wait. However, electronic visas are here to stay, and it won't be long until they become the only option.
Safety is an important asset that electronic visas have assured. Online platforms are completely reliable and work with the highest security standards. Electronic services invest not only in trustworthy systems but in teams that work 24/7 to support travelers. Research your best options and always check previous customer reviews to be confident of the right choice.
It seems like facilitating the visa process will increase the costs associated with the operation, but this is not true. As procedures become more automated and online systems do most of the work, costs are aligned with the use of fewer resources. Online services offer different price options which make the service more affordable. There are further savings to the time and money that was spent during the traditional process. From the comfort of your home or anywhere with a good Internet signal, you can start applying for an electronic visa.
This is an excellent situation for all parties involved in the electronic visa operation. Governments will not spend great budgets in consulates and embassies processing visas and can focus funds on other affairs. Travelers spend less time and money with an electronic visa that will ease the entry to the chosen destination. Also, economies will continue to move forward because of the tourism growth while tourists experience a new site that before was out of their reach.
There are no longer excuses to not travel around the world as more countries move forward with adjusting their travel requirements to electronic visas. Digitalization and automatization are making this possible and it's time for travelers to take further advantage. Electronic visas are making the world a more accessible place through the use of digital tools. Don't hesitate to start the electronic visa application today so you can start traveling tomorrow.