Inmigration services and governments are introducing innovative processes to ease the entry of international visitors. The possibilities are endless with the continuous improvement of technology and online services. In a competitive digitalized world, electronic visas are in high demand and travelers will need to adapt quickly. Besides, numerous countries are already establishing online procedures that are replacing the traditional visa process. A new world in which traveling will not demand exhausting mechanisms to get to the desired destination seems to be the trend. For this reason, electronic visas are here to stay.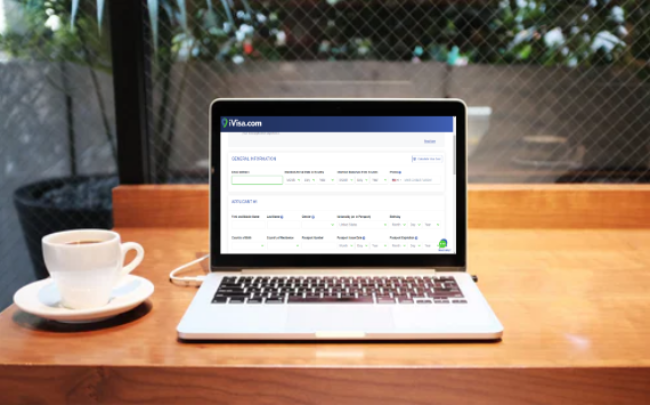 Obtaining regular visas is a tedious road. You need to gather the required paperwork, attend visa appointments, and wait for anything up to months for a final decision. This is the usual route for a simple tourism visa that should promote accessible paths to visit a country and not create further challenges in that direction. States continue to welcome tourism as a growing economic sector, for this reason, there are plenty of recent policies encouraging tourists to visit new destinations. New technologies and Internet democratization are opening new hopes to simplify the previous models of acquiring a visa. This is how electronic visas are revolutionizing immigration processes with a strong commitment from governments, international organizations, online services companies, and the travel industry.
What do you need to know about the online process for an electronic visa? First, you should research beforehand and check if your nationality requires a visa for the country you are planning to visit. Most countries only require a passport. Still, always review carefully updated information about travel requirements. Use the available technology to help you plan your next trip. Diverse online services can give you the right advice before taking that flight.
In case you need a visa before traveling, you can decide to go to the embassy or consulate, collect the required documents, attend the mandatory interview, wait weeks or months for an answer, and then maybe you will get a visa. Taking into consideration the expenses and time you will invest in the traditional visa process, this is not the greatest option. You can decide a quicker and easier route, getting an electronic visa. Electronic visas might take you around 20 minutes to complete, you will answer questions about personal details and travel information. As well, you might have to attach a passport scan or any other documents required. You don't have to leave the comfort of your home to accomplish all these effortless steps and long waiting periods for a definitive response are not part of the equation. Electronic visas are convenient and accessible. If you feel hesitant about using electronic platforms, most online services offer 24/7 support, and systems work with the highest security standards. In this new digitalized era, travelers have to trust online procedures to procure the desired visa.
You might think that facilitating these processes would translate into higher costs, however, this is not the case. As countries want to welcome more international travelers, the electronic visas cost a minimum fee so this is no longer a barrier to travel. Besides, you need to think about all the time saved while applying for an electronic visa which is not even comparable to the regular visa route. Furthermore, online services providing electronic visas have plenty of choices when it comes to prices as some offer various processing times at different costs. Can you believe for some countries, you could obtain a visa within hours? This is the great world of automatization and the advantages of electronic procedures are that everything is fast and simple.
Electronic visas are a progressive step in a globalized world in which you only need a computer, an Internet connection, a valid email address, and some minutes spare before obtaining the right documents for your precious journey. If you ever were in a position to dismiss a travel destination due to the complicated operation to acquire a visa, this is the moment you were waiting for. Electronic visas are the new solution to visit all the countries in your bucket list. No more demanding appointments at embassies, zero paper forms, and visas ready within hours or days. Electronic visas give endless possibilities to travelers.