Want to move to Europe? Eager to get a Golden Visa? Here's everything you need to know about the European Golden Visa, including how to apply for one and the requirements.
Everyone, from investors to entrepreneurs, and scientists to outstanding students, graduates, and even humanitarians looking for better opportunities or planning to move to Europe, has heard whispers about the Golden Visa program, or the EU investment program. Various countries offer this type of visa and the application process can differ per nation.
Golden Visa programs have gained popularity over the years, but what are they? We've compiled a guide to everything you need to know about the European Golden Visa and how to obtain one. If you need another visa for Europe, please consult our convenient visa checker to find out which travel document you need.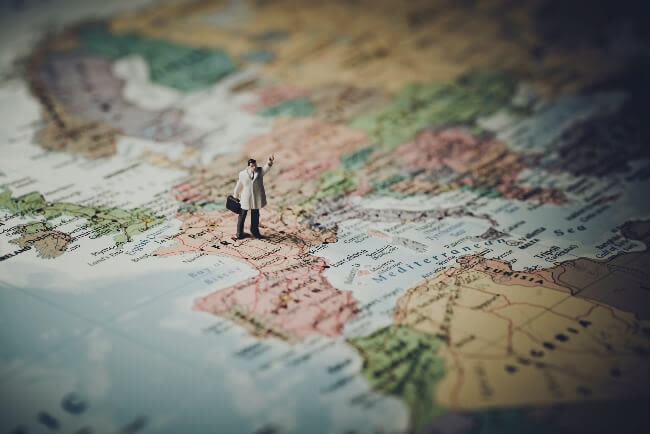 What is a European golden visa program?
The EU Golden visa programs are an immigration investment program aimed at wealthier individuals who can invest in one of the countries in the European Union. It is a temporary residence permit to a foreign country earned by making a substantial investment in business, real estate, or other.
A Golden Visa is a great resource as the bearer is granted several rights. Golden Visa holders often get the right to live, travel, and work visa-free anywhere within the European Union.
Difference between a Golden Visa and a Golden Passport
While a Golden Visa is similar to a temporary residency permit or investor visa, a Golden Passport, on the other hand, grants someone the equivalent of citizenship thus, they receive a passport for the county in which they have invested in.
Neither the Golden Visa program nor the Golden Passport program requires the investor to live full-time in the country. To be eligible for a Golden Visa or Golden Passport in Europe, the minimum investment required from golden visa applicants is quite substantial, and differs per country.
Golden Passport programs in Europe can help investors get an EU passport. However, EU citizenship is not instantaneous for Golden Visa holders. For example, Portugal citizenship is usually only granted five years after the initial investment. The only places in the EU that offer Golden Passports are Portugal and Bulgaria.
RBI & CBI vs. Golden Visas & Golden Passports
The Golden Visa residency by investment is also called an RBI program. While this can lead to permanent residency or citizenship, it is not guaranteed.
On the other hand, the golden passport program is often confused with the citizenship by investment or CBI program. This is inaccurate, because the citizenship by investment process ends when the person gets European citizenship, usually through naturalization or registration certificate.
How to obtain a Golden Visa
To obtain an EU Golden Visa, you can purchase real estate or invest a large minimum investment amount in a European country offering EU Golden Visa programs or residency by investment schemes.
An EU Golden Visa is issued as a temporary residency permit that you can continuously renew while maintaining your investment or until you become eligible for permanent residency. The EU Member States with the most popular Golden Visa program options include Portugal, Spain, Greece, and Malta.
Citizenship is not guaranteed to Golden Visa holders, and in order to receive citizenship in a certain EU State via a Golden Visa, you will need to take up residency in the country for a specific amount of time. Requirements for citizenship by investment depend on each State separately and typically take seven to ten years of continuous residency in the country.
European countries that offer Golden Visas
EU countries that offer Golden Visa programs, Golden Passports programs, and other residency-by-investment schemes are:
European Golden Visa scheme process & requirements
The eligibility requirements for the Golden Visa program or Golden Passport differ from country to country. However, there are some general rules:
You must own the investment money yourself.

The money must have been acquired legally.

You must have no criminal record.

You must be able to support yourself and your family members for the period you intend to stay in the EU.
Minimum investment for a Golden Visa Europe
The minimum investment for Golden Visa eligibility depends on the country. Some countries like Spain, Portugal, and Greece offer residency for investments in real estate, companies, government bonds, or certain industries. In these cases, the minimum investment required tends to be less than €500,000.
On the other hand, EU countries like Switzerland, Italy, and Austria require much more active investment like creating job opportunities, which requires more effort and intention from the investor.
Europe Golden Visa and family members
In most cases, a Golden Visa or Passport is issued to the main investor, and their immediate family members.
The most popular Golden Visa programs
When choosing which is the best Golden Visa Europe program in Europe to apply for, consider the goals, budget, and timeline to obtain citizenship in the future. We've ranked the EU golden visas based on visa-free travel, minimum investment required, length to wait for citizenship, and how often you need to renew the resident permit. Here is our Golden Visa Europe comparison:
Golden Visa schemes that offer visa-free travel
The best Golden Visa Europe programs to consider if you want to travel visa-free in the Schengen zone are:
Portugal golden visa

Malta golden visa

Greece golden visa

Spain golden visa

Italy golden visa
Cost of minimum investment for the Golden Visa
The countries that require the least minimum investment are:
Malta, which requires a minimum of €150,000 investment.

Portugal, which requires a minimum of €250,000 investment.

Greece, which requires a minimum of €250,000 investment.

Italy, which requires a minimum of €250,000 investment.
Countries with short waits for citizenship consideration
There are only two countries where you can apply for citizenship after just five years of getting a Golden Visa in the EU. They are:
Require infrequent residence renewal
Some countries only need you to renew your residence permit or permanent residence card every five years, or not at all when you have a Golden Visa. The Golden Visas with the least frequent renewals needed are:
Malta golden visa

Greece golden visa

Cyprus golden visa
Still unsure where you want to invest and apply for a Golden Visa in Europe? Why not take a trip to your top five picks and see which is the best fit for you? Read our Schengen Visa guide and ETIAS guide to help you plan your trip.