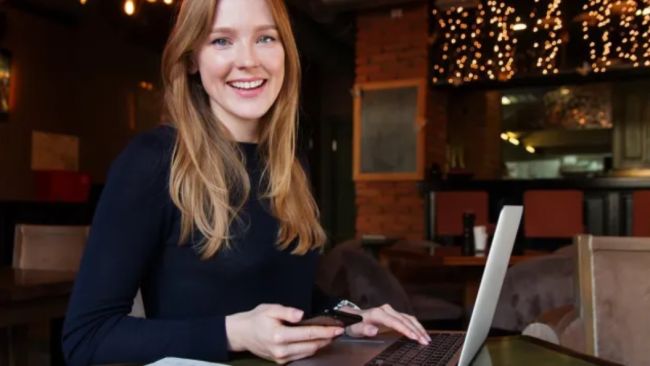 If you get excited by booking flights, scoring deals on hotels, and planning excursions and adventures around the world, then you might love working as a travel agent. With a keen sense of detail and a passion for helping others, travel agents are more than just trip planners. They're professional experts who know the ins-and-outs of the travel industry and who are eager to share their unique skills with future vacation goers.
Whether you're looking to land a travel consultant job or start your own travel agency, we'll help you discover if you have what it takes to become a successful travel agent.
What Does a Travel Agent Do?
There's more to a travel agent's job than just booking flights and hotels. In fact, you can think of a travel agent as a tourism and cultural specialist. Not only do they have in-depth knowledge about certain countries and cities, but they also know the best places to stay, where to eat and what activities to participate in. That knowledge is invaluable to people interested in booking vacations abroad.
Travel agents are also top-notch customer service employees. Whether it's a low-cost vacation or a once-in-a-lifetime trip around the world, a travel agent's main goal is to make their customers happy. They listen to the client's needs and wishes to create a worthwhile experience from the second they step out the door to the minute their plane returns home.
At the end of the day, most travel agents also book these vacations on behalf of their clients. This saves the client time and money, as travel agents might have negotiated hotel rates and deals that aren't offered to the public. However, it takes patience, knowledge, and of course, a passion for travel to become a successful travel consultant.
Types of Travel Agents
There are many different types of travel-related jobs to choose from, each one fulfilling a particular role in helping people book the vacations or trips of their dreams. Two of the most popular jobs for aspiring travel agents are either as retail travel planners or corporate travel planners.
A retail travel planner is one of the most prominent positions in the travel industry. They usually sell vacation packages to certain destinations, which may or may not include fun activities like snorkeling, dinner cruises, or daily tours. Having the knowledge of specific countries and cultures is crucial to being a successful retail travel planner.
While some retail travel planners work at shops or booths in a touristy city center, others may work from offices or even from the comfort of their own homes. Where you work will mostly depend on the company you work for and the type of services you sell.
You might also choose to become a business or corporate travel agent. Business travel agents book trips for companies and their employees, whether it's to a conference in San Francisco or a client meeting in Tokyo. Compared to retail and leisure travel, business travel agents are less interested in scoring great deals and booking excursions and more focused on securing flights and hotels that fit the company's schedule.
Education Needed to Become an Online Travel Agent
Although there aren't any educational requirements or certification criteria needed to become a travel agent, completing programs geared towards travel can only benefit your business and success towards becoming a travel agent.
Most travel agents also have at least a Bachelor's degree, which can help them find employment or job opportunities at travel agencies. Although there isn't a four-year degree specifically for travel planning, you may be interested in pursuing a degree in hospitality, business administration, economics, or tourism. There are also numerous classes online that can teach you how to become a travel agent – some of which come with a certificate that you can show to potential clients.
For example, the Travel Institute has classes, webinars, and workbooks to teach you about becoming a travel agent.
However, formal education or even past experience at an agency isn't necessary to become a successful travel agent. As long as you have the right skills and the ability to make your clients happy, you can easily share your passion for travel with your clients.
Skills Needed to Be a Travel Planner
A wide range of skills is needed to become an accomplished travel consultant. First and foremost, the best travel agents are knowledgeable about different countries, cities, and cultures. While it's not required to actually have visited all the places you are promoting, it is vital that you have done your research. You need to be able to make recommendations and share in-depth insight about those places with your customers.
Besides having a passion for travel and adventure, travel consultants also need a certain set of personal skills to make it in the industry.
One of the most beneficial skills that almost every travel agent has is good customer service. Clients from all over the world rely on you to help them with their vacation planning. As a result, you'll need to make sure your communication and empathy skills are up to par.
There may be times where you'll have to put your personal judgment aside to create the best experience for your customer. Think of it this way – it doesn't matter how many trips you book or how much money you can save if no one likes working with you!
Time management and organizational skills are also crucial, as you'll likely be dealing with time-sensitive deals or flights while working as a travel agent. Prices can change within seconds, so you better be prepared to click the "book" button once you score a good deal!
It also helps to have sales or business experience, as you might be required to reach out to potential travel partners to secure good deals. And if you're working from home or online, having adequate computer and technological skills is incredibly important.
Working as a Travel Agent (At Home or in the Office)
After you decide to become a travel agent, you'll need to figure out if you want to work with a travel agency or as your own employer. There are pros and cons to both, so it's up to you to determine which position is better suited to your skills and experience.
If you've never worked in the travel or tourism industry, you might be better off working for a company. This will allow you to dip your toes in the travel agent waters to see if it's something you want to pursue in the long run. Working for an established company also gives you real-life experience and potential networking opportunities if you want to start your own business in the future.
Starting your own travel business may sound like a good idea at first, but it's a lot of work and financial investment, especially if you've never worked as a travel advisor before. People who start their own businesses have to wear many hats in order to grow their clientele. Not only will you be responsible for booking vacations, but you'll also need to do your own marketing, sales pitching, bookkeeping, and client acquisition.
However, starting a travel consultant business can be a great opportunity for more experienced agents who wish to work from home and set their own hours.
If you're ready to learn how to become a travel agent at home, then you can set up a legal business with your state to begin this step towards entrepreneurship! It's best to check with your home country or state to determine exactly what is needed to register your business.
What to Think About When You Become a Travel Agent
Getting a job as a travel consultant or setting up your own company is only half the battle. Real progress is made by distinguishing yourself from the rest of the competition and growing your business. The following tips are guaranteed to help you on your path towards success:
Travel agents never stop learning. The travel industry is constantly changing, which means travel agents have to keep up with new technologies, new airline regulations, and new up-and-coming places to visit.
Network as much as you can. Whether it's with hotel owners, tour guides, or even the average traveler, you'll never know who can refer new clients or help your business in the future.
Look for a niche. The more specialized you become in a certain area, the more likely you'll attract travelers that seek out your specific knowledge of that area. For example, you can focus on cruises, outdoor adventure, romantic escapes, solo travel, or even a specific region or country.
Travel as much as possible. Having first-hand knowledge about where to go and what to see is more important than any research that you or your client can do online.
Finally, don't worry if you don't have everything figured out right away. As with most jobs, you'll learn from past experience and hopefully grow from any mistakes that you do make while working as a consultant. As long as you have a willingness to learn and a passion for what you love, then you're already on your way to becoming a great travel agent.