The coronavirus has been the reason why different governments have implemented measures to mitigate its impact. You will also find that airlines are asking for health certificates before they let passengers board airplanes. One of these documents is the COVID-19 PCR Test with a negative result. To simplify the procedure, app designers have created IATA with other institutions to present your documents when required. For that reason, iVisa.com will clarify all your doubts about the IATA Travel Pass and Airlines.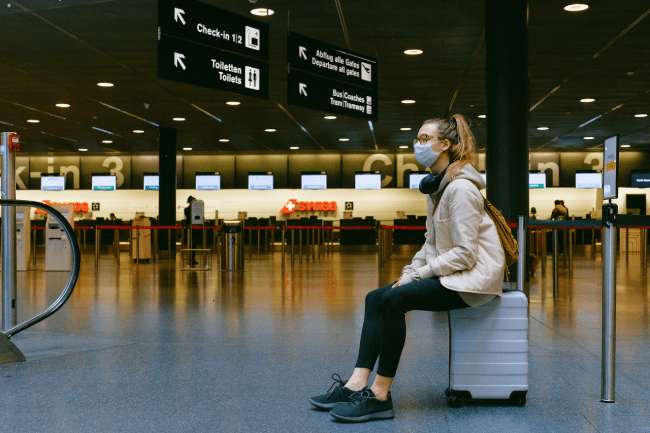 Travelers will have to fill in long questionnaires that might require a lot of time to complete for its ambiguous language on the traditional website. You may need extra help from experts, so luckily iVisa.com will help you with it while you only provide us your essential information. This product has not been released yet, but we are letting you know about it in advance.
Keep reading to learn about the IATA Travel Pass and Airlines in the following lines.
Frequently Asked Questions
What is the IATA Travel Pass and Airlines?
The IATA Travel Pass is a mobile app that allows its holders to generate health certificates to meet other countries' requirements. Here you will have to provide specific information about yourself and further details necessary. On the other side, the IATA Travel Pass and Airlines work together to help governments mitigate the impact of coronavirus. That means you might need help to complete the Health Declaration because it is time-consuming and stressful at the same time. That is why we recommend you use iVisa.com, a travel agency that makes your travel procedures simple.
What information do I need to provide?
As you know, the relationship between IATA Travel Pass and Airlines is clear. Do not forget to provide us with the following details when you decide to apply for your document.
Remember to have your passport to start with the process.
Write your email address.
Choose the payment method that you will use when you decide to apply.
Trust iVisa.com's professional team to take care of your trip documentation.
What are the processing times and fees?
Standard Processing: it is an affordable option if you don't have a large budget.
Rush Processing: it is a faster service, but you will need to pay more.
Super Rush Processing: it is the quickest and most expensive service that we offer.
These are the options that iVisa.com offers to its customers. Use the Visa Checker to see what else you might need.
Where am I going to receive my document?
You will receive your travel document at your email address that you will provide us with when you apply. It is the method that we will use to get in touch with you throughout the process. You will also have the opportunity to ask (via email) any questions related to the IATA Travel Pass and Airlines.
Contact the team with any questions you have.
How is the process?
iVisa.com prepared a three-step process for your document. Make sure to keep them in mind while applying. Remember to start with the process when information and updates are released about the IATA Travel Pass and Airlines.
Complete the application form designed to take you less than ten minutes to do. After doing it, choose the processing service that you like.
Double-check that everything is correct, and proceed with the payment.
Attach any required document as indicated and send it.
Still confused? Reach out to us.
Can I trust iVisa.com?
There is no doubt that iVisa.com is the best alternative to understand everything about the IATA Travel Pass and Airlines and get your travel documents more comfortably. That is why our satisfied customers recommend our services, as you can read here in our comment section.
I have more questions. How can I find out more?
Make sure to review the iVisa.com's website to find different articles explaining more in detail about the IATA Travel Pass and Airlines. You can also contact our support agents ready to help you whenever you need it. If you prefer, send us an email at [email protected] to clarify all your doubts about the IATA Travel Pass and Airlines.