Tourists around the world have been affected by the current COVID-19 pandemic. Airlines and governments have started to enforce new travel regulations that visitors must abide by when they arrive in a new country. One of these documents is the COVID-19 PCR Test with a negative result. Fortunately, there are new strategies to present your documents and certify their validity in just one place. That is why iVisa.com will clarify what you need to know about the IATA Travel Pass Testing Validation (COVID-19).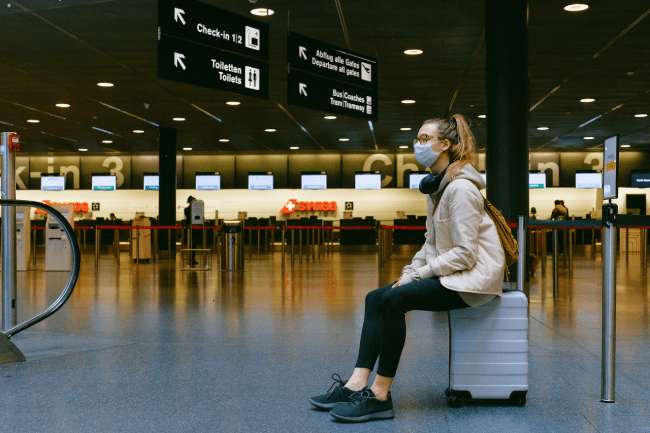 New apps have emerged to guarantee that tourists meet the health requirements implemented by countries. It is still unreleased, but iVisa.com will tell you what you need to know in advance. So, if you want to avoid the tedious paperwork that you will have to complete to use this service, you can choose iVisa.com. Experts will assist you in the whole process while you wait patiently at home.
Learn more about the IATA Travel Pass Testing Validation (COVID-19) in the following lines.
Frequently Asked Questions
What is the IATA Travel Pass Testing Validation(COVID-19)?
The IATA Travel Pass Testing Validation (COVID-19) is an app designed to verify and generate a certificate of your COVID-19 PCR Test and other health documents to meet the requirements implemented by countries airlines. To do so, you will have to fill in different health declarations in which you will report that you meet all the requisite demands. We know that it may be frustrating, so iVisa.com will help you to do so. Avoid time-consuming forms and tedious paperwork with us. You will only have to complete our application form when it's ready, and that will be all!
What information is required to apply?
To clarify everything about the IATA Travel Pass Testing Validation (COVID-19) and the information you will have to provide for your document, iVisa.com prepared the following list:
Choose the payment method that you will use.
Make a copy of your passport.
Write your current email address where you will receive your document.
Relax and let iVisa.com take over the stressful parts of travel.
What are the processing times and prices?
The Standard Processing is an affordable option to get your document.
With the Rush Processing, you receive a faster service for a higher price.
The Super Rush Processing is the best choice if you want to receive your document almost immediately.
Use the Visa Checker to find out what else you need to travel.
What do I have to do for the process?
To understand more about the IATA Travel Pass Testing Validation (COVID-19) and what you will need to complete to get your document, you must fulfill the following steps.
First, fill out the application form that is a questionnaire about essential information you need to provide us. When you finish it, select the processing time that you like.
Second, check that your information has no typos and continue with the payment method.
Third, attach all required data and send it.
Where am I going to receive my document?
You will receive your document and any other message related to the process in your email inbox. That is why you should write your current email address.
Learn more by reading iVisa.com's blogs.
Can I trust iVisa.com?
You can be sure that iVisa.com is a trustworthy travel agency that will help you get your document in the most effortless way possible. We will help you to understand more about the IATA Travel Pass Testing Validation (COVID-19). Our website is one of the most secure ones to protect your information. That is why our satisfied customers always recommended our services and left their comments in our review section, so you can verify them.
Do not hesitate and apply with iVisa.com now!.
I have more questions. How can I contact you?
Find out more about the IATA Travel Pass Testing Validation (COVID-19) by chatting with our support agents here. They will be ready to clarify all your doubts related to it whenever you need it. We also recommend you take a look at the iVisa.com website and read about other documents you may need for your next trip.