Most tourists who plan their next trip to Turkey end up being surprised by what they see when they arrive at their destination
In the 21st century, many of us have perceived that the importance given to international tourism has increased considerably, especially in recent years. The images that we see in our social networks about trips that our friends and family had last summer, fill us with curiosity and desire to know what else that country has to offer.
Some things that are taken very seriously in order to achieve the dream trip, are the papers that we must process before buying our travel ticket. In the case of some nationals who plan to travel to Turkey, they require to apply for a visa before their flight date. Other additional documents that some nationalities, as Australian, Indian, Italian, etc can obtain are the Embassy Registration. Why this document is important to obtain? Well, in this article we show you all the details you must know before applying for an Embassy Registration online with iVisa.com.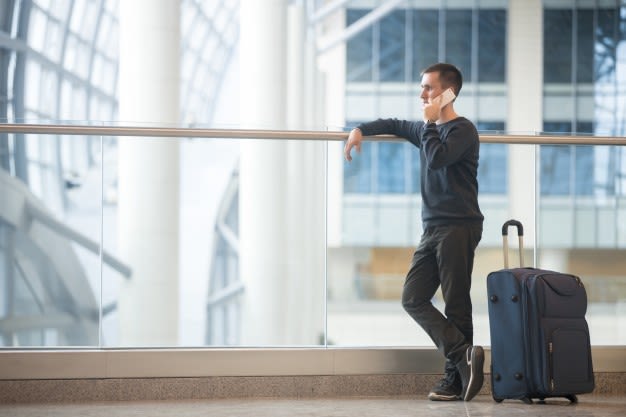 What is an Embassy Registration?
Thanks to the Embassy Registration, many countries can protect their citizens abroad. By obtaining this document, you will also be helped to find out about the latest news that is happening in Turkey.
To check which countries are eligible to obtain an Embassy Registration, you can visit our official iVisa.com's website.
Why should I apply for an embassy registration for my trip to Turkey?
If you apply for your Embassy Registration for Turkey, you will be registered at your country's embassy in Turkey. This means that in case of any situation where you are in danger during your stay in Turkey, the Embassy/Consulate in Turkey will help you to know the steps to follow to solve the problem. Besides, they will inform you of any changes in the weather on the dates you are planning to travel to this country by sending you notifications to your mailbox.
Avoid any unpleasant surprises when you arrive in Turkey and take your precautions by applying for your Embassy Registration. You can easily obtain it by applying online with iVisa.com.
How can I get an embassy registration for Turkey?
If you use the services of iVisa.com and register with your country's embassy in advance, you will not have to worry about tasteless situations. In the following paragraph, we show you how to get your Embassy Registration before your next trip to Turkey with iVisa.com.
SMART TRAVELLER FOR TURKEY
1.Go to our iVisa.com page, select your nationality, and set Turkey as your destination country.
2.By pressing enter in the search button, you will see if you need a visa to enter Turkey or not.
A small box will appear indicating the type of visa you need.
3.If you need a visa, click on the ''Go to application form'' button and start filling out your application form with your passport information.
Normally, most nationalities traveling to Turkey must apply for an eVisa.
4.Choose the type of time processing to get your Turkey eVisa: standard, rush, or super rush. The total cost of your eVisa will vary depending on the processing time you choose.
5.Here comes the part we are all interested in: The Embassy Registration.
Before going on to the next step, you will see a section that says: Travel Safety - Additional Services
Currently, iVisa.com has two options for travel protection that the user can choose before traveling to Turkey:
iVisa.com Fee Protection: If you are unable to make your trip, we will process a new application for no additional processing fee.
Embassy Registration: Registration aimed at everyone who has the same nationality as you. By selecting this option, your contact information will appear in the system of your country's Embassy located in one of the cities in Turkey.
If you choose both options you will not only get protection from your Embassy but also iVisa.com.
1.After selecting the Embassy Registration, you will be able to follow the last part where you are asked to review all your data.
2.For the final part, you only have to complete your application with the respective payment.
At iVisa.com we accept all online payment methods: credit cards, debit cards, and Paypal.
Remember that the personal data you enter on the iVisa.com page will be the information that the Embassy of your country acquires to contact you and inform you in case of any natural disaster, contagious virus, or any other news of importance for travelers visiting Turkey.
Prevent and don't regret it later
Use the optimized service that iVisa.com provides to all tourists planning to travel to new countries and get your Embassy Registration on time. Don't worry about the process it takes to get this document, because in iVisa.com we do all in a short time.
In addition, all the registration and application are online, so you don't need to approach the Embassy personally. We take care of the whole process so you avoid the long waits on the phone to get information about the country. Forget about the traditional processes, where you had to go to the Embassy to apply for any document, and choose iVisa.com to take care of it.
Learn more about the online visas we offer and find out if your nationality can get an Embassy Registration for Turkey.
If I have some questions regarding the Embassy registration, how can I contact you?
You can contact one of our customer service representatives here. We have contact phones and a personalized chat so you can talk to our agents and they can clarify all your doubts. If you want to know more about us, you can click on this link.
Be a smart traveler and register at your Embassy before your trip to Turkey. With iVisa.com, you can get yours in no time!.