As we move forward in the 21st century, many of us have begun to realize how important international tourism is becoming, especially in recent years. Seeing pictures of our friends and family trips from last summer on our social networks makes us curious about what else that country has to offer. Continue reading for more details about the Embassy registration.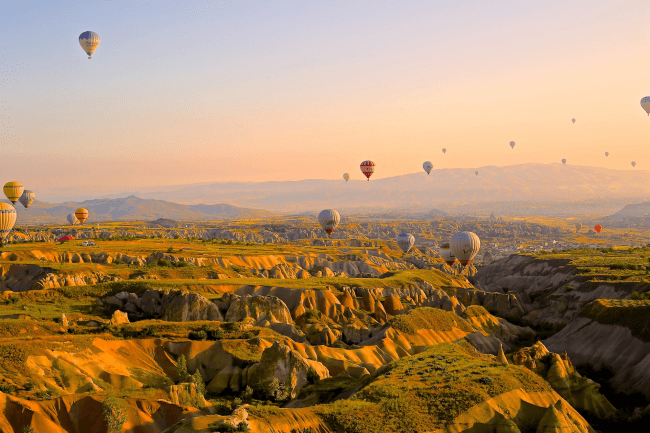 Before buying our ticket, the papers that we must process must be taken very seriously in order to achieve the dream trip. Travelers to Turkey may be required to apply for a Turkish visa before their flight date if they plan to travel there. Australians, Indians, Italians, and others can also obtain Embassy Registration documents. What makes this document so important? iVisa.com explains all the details you need before registering to get the Embassy Registration documents in this article.
Frequently Asked Questions
What does an Embassy Registration entail?
By obtaining this document, you will also be helped to find out about the latest news that is happening in Turkey. To check which countries are eligible to obtain an Embassy Registration, you can use the Visa Checker Tool on iVisa.com.
I am planning a trip to Turkey. Why do I need to register with the Turkish Embassy?
When you register with the embassy of your country in Turkey, you will be registered there. In the event that you are in danger while in Turkey, the Embassy/Consulate will provide you with assistance so that you can take the appropriate steps to resolve the issue. Apply to the Turkish Embassy for your Embassy Registration to avoid unpleasant surprises upon your arrival in Turkey. You can easily obtain it by applying online with iVisa.com.
What are the requirements to register with the Turkish Embassy?
You will need a visa if you are planning a trip to Turkey. Just follow these steps to complete the process:
First: Fill in the online form with the information you need to start and select the application form.
Second: Double-check and confirm your entry details and pay the application fee online.
Third: Attach the required documents to complete the process.
What are the processing times and prices?
iVisa.com offers three processing options:
Standard‌ ‌processing‌: Both the processing speed and the cost are low.

USD $82.99

-

24 hours

Rush Processing: In comparison to the previous option, it takes less time to process. Also, it costs more.

USD $106.49

-

4 hours

Super Rush Processing: Whenever you are in a hurry, choose this option since it is the fastest.

USD $131.49

-

30 minutes
How do I submit my application? What information do I need?
Complete the application process by uploading these details.
Your passport: You need to provide a copy of your passport to confirm your contact details.
Email Address: You will be notified of your travel documents by email.
Payment method: Pay the application fee with a credit/debit card.
What is the best way to reach you if I have questions about the embassy registration?
If you have any doubts, contact our customer support agents. They are available 24/7. You can reach us via email at [email protected].
Is it safe to use iVisa.com?
Your personal information could not be safer. We use advanced software to process your information. Your privacy is our priority. See the reviews for more details.
iVisa.com Recommends
Are you passionate about exploring fascinating cultures and natural beauty on your vacations? You should prioritize Turkey! Whether you are interested in ancient ruins or hot air balloon rides, there are many things to do in Turkey that will make your trip unforgettable. There are a variety of things to do in Turkey that will ensure you have a memorable trip. Turkish baths and the history of the country are most famous. Throughout the country, you'll find a surprising number of Roman and Greek ruins. Besides sailing, you'll also find some of the best spots in Europe. Turkish beaches tend to have fewer crowds (compared to say, Greece) because it is a little off the beaten track. In addition, Turkish culture is known for its use of colour in patterns and prints. Turkey's colours can be found throughout its local markets, especially its Grand Bazaar, where you can find beautiful ceramics, lanterns, and textiles.
There are some delicious dishes in Turkey that you must try if you like food. Imagine endless sweets and Turkish coffee. You may find Turkish Delight and 'akide' candy as well as a pistachio and almond marzipan treat called 'baklava'. Besides fish sandwiches and pickle juice, other local favorites include pickle juice and fish sandwiches! One of the key ways you can enjoy a memorable Turkey vacation is by trying the local cuisine.