The 2023 iVisa Scholarship was a total success! Congratulations to Star Doane from the University of Florida, Florida, USA.
Click here to view the 2023 announcement and read her winning letter.
Curious to learn more about the iVisa scholarship? Keep reading to find out everything you need to know, including how to apply. Our 2023 applications are now closed.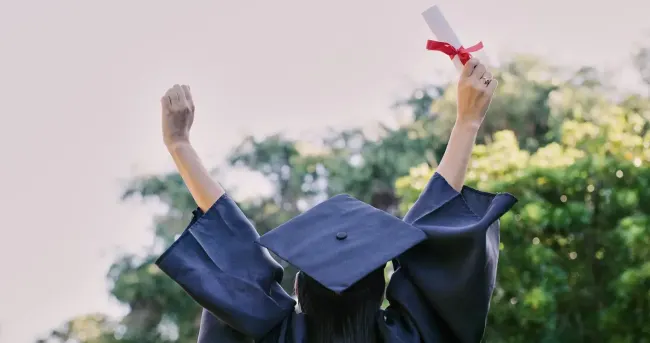 What is the iVisa Annual Scholarship?
iVisa Annual Scholarship was created in 2017 to help students while promoting their love for travel and the different cultures around the world.
Who is iVisa?
Who are we? iVisa is a 100% online global company that provides technological solutions to international travelers. Our main service focuses on helping them process their visas and other travel documents without stress and doing everything in one place (our platform).
Our founders are really passionate about travel and understand the challenges travelers may experience when applying for documents. As a result, they have realized how important it is to understand different cultures worldwide to provide the best service and meet every traveler's expectations.
Why did we launch a scholarship program?
With this in mind, our founders created the annual iVisa Scholarship in the hope of promoting among young people the importance of knowing different cultures and understanding and respecting them.
Today, we proudly announce the 6th edition of the iVisa Annual Scholarship. All participants must apply before May 15, 2023,. After this, scholarship applications will be reviewed, and the USD 1,500 winner will be announced on May 20, 2023.
How to Apply
To apply for the iVisa Scholarship, you will need to email [email protected] a letter titled "Scholarship Application" (not case sensitive). The letter must contain:
A copy of your transcript. This must contain your GPA. An unofficial transcript is fine.

The application story in PDF format.

Your name, geographic location, and phone number.

A definition of "culturalization", in your own words.

If you need to explain your situation (i.e., non-GPA system or something else), include it in the letter.
Academic Requirements
To be considered for the application, you must meet the following academic requirements:
Have a 2.5 GPA or the equivalent of a 2.5 GPA. Check the equivalence table for different grading systems.

Be a student at the time of application and when the scholarship is awarded on May 20, 2023.
Application Story
As mentioned above, you must include an Application Story. This is a 500 word story that must discuss how:
You learned of a new culture (either by making a friend from a different culture, by traveling, or by something else)
How that cultural experience improved your life.
Minimum Writing Standard
There are specific guidelines to keep in mind when writing your application story to avoid rejection. Reasons a story can be rejected include:
Incoherent - the writer did not revise their writing and just wrote whatever was on their mind.

Failed to meet the writing prompt - articles did not discuss "culturalization" and their personal benefit of "culturalization."

Grammar and/or spelling mistakes - there should be no errors in a 500-word article.

Poorly organized story and/or inconsistent story - do not discuss something else and refrain from deviating from the topic.
Scholarship Delivery
The scholarship winner will be contacted via the phone number and email address provided in the application. Payment will be made in US Dollars.
FAQ
Here are answers to common questions we get regarding the scholarship:
Which nationalities does this scholarship pertain to? All nationalities.

Can grad students and post-grad students apply? Yes.

Can students who are not currently attending university but have been accepted to a university apply? No, you can always apply the following year.

My school uses a grading system different from the US Grade Point Average system. Can I apply, and what do I do? Yes, you can apply. Check the table of equivalence before applying.

If it is May 16, can I still apply for the scholarship? Yes, but your application will only be considered on May 15 of the following year.

I live outside of the US, and the payment is in US Dollars. Will there be a currency conversion fee? Yes. There is usually a 2-3% fee (it depends on the currencies being converted). The bank will deduct the cost from the scholarship.
Previous Winners
Let's celebrate our previous scholarship winners:
2022 - Amy R. Hunt from University of Florida Gainesville, Florida, USA.
2020 - Denisse G. from Flagler College, St. Augustine, Florida, USA.
2019 - Heather L. From Colorado State University, Ft. Collins, Colorado, USA.
2018 - Andrew T. from East Iowa Community College, Davenport, Iowa, USA.
2017 - Rachel L. from the University of Waterloo, Waterloo, Ontario, Canada.