The Coronavirus pandemic has affected many countries of the world critically. You can safeguard yourself and your family from this infection by following some precautions like wearing a mask in public, keeping a safe distance, and getting tested immediately if you are experiencing any COVID-19 symptoms. To get tested, you must know PCR testing locations near you. Almost every country has numerous laboratories set up for different PCR testing locations. You can visit any of your nearest PCR testing locations to get tested for Coronavirus.
Here are the PCR testing locations for: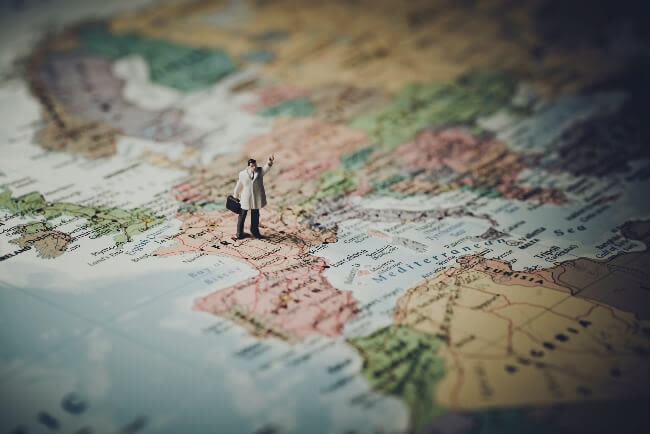 If you are planning to travel out of the country, you should know that you must meet certain requirements before traveling. Among these requirements, the primary requirement is to apply for a visa for the country you are traveling to. You can utilize our Visa Checker Tool to learn about your visa requirements. Second, you need to present the latest negative PCR test report for Coronavirus before visiting another country.
Thirdly, you must fill out a Health Declaration Form prior to your departure date as every country needs this form to reduce the spread of Coronavirus by keeping track of every traveler.
How can I get a PCR Test in my city?
Every country has set up different PCR testing options at different PCR testing locations in most cities. You just have to know the options for PCR testing near you. Many government institutes offer free testing at numerous PCR testing locations. In some countries, you can visit the private laboratories to get tested by paying some cost depending upon your PCR testing locations. Several countries offer the drive-up testing option using which you don't need to step out of your vehicle. Many countries also offer the mail-in testing option that allows you to get tested from the comfort of your home by getting your testing kit through the mail. You can also opt for the rapid RT-PCR test if you need your test results urgently. This is the most expensive option that provides your test results in no more than thirty minutes. In several countries, you can get tested at the airport when you arrive in the country.
Depending on your location and country, you can choose the alternative for getting tested. You can also pre-book an appointment for your PCR test to avoid long queues.
PCR Testing for Travelers from Your Country
If you are traveling to another country from your country, you must know where you can get tested as most countries need a negative PCR test for Coronavirus to enter the country hassle-free. You must perform a PCR test within seventy-two hours of your travel date. This negative test report must be presented while departing from the country and while arriving in the destination country.
Along with a negative test report for Coronavirus, you should also apply for a Health Declaration Form within forty-eight hours of your departure date.
PCR Testing in the Country for Foreign Travelers
Foreign travellers will need to perform a PCR test and get a negative test report before your travel. This allows you to enter the country without any hassle. Many countries ask for further PCR test reports after your arrival. The test must be performed after your arrival in the country.
Additionally, you need to Get a Health Declaration Form before your departure date. You can contact iVisa.com and utilize our amazing services to obtain this form easily and quickly. We have a team of experts who are available 24/7 to assist our customers at any step of the application.