There are a number of tests available to travelers, depending on the requirements of their destination country. The two Covid-19 tests that are most often required from US travelers when traveling abroad are PCR tests and Antigen tests. While the former usually needs to be processed in a lab, the latter can also be carried out at home. Travelers may need a test result to enter other countries as well as returning to the US.
Save time by ordering the eMed self-test kit. You will need to get tested no more than 3 days before you travel by air into the United States (US) and can show your negative antigen or PCR test result to the airline staff before you board your flight.
If you want to learn more about the Self Covid-19 test for US citizens, keep reading.
Get your eMed self-test kit.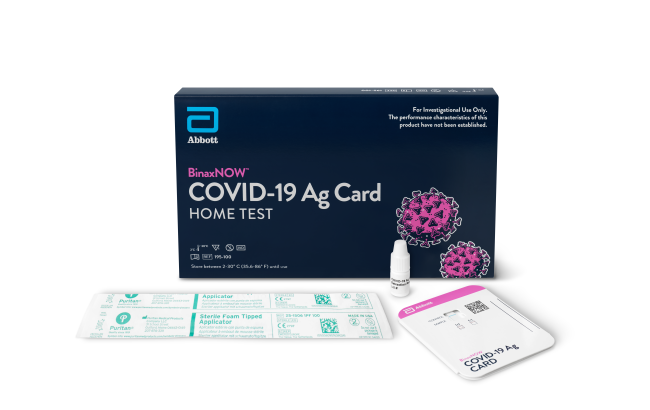 Frequently Asked Questions (FAQs)
What is the Self Covid-19 Test for US citizens?
Covid-19 self-tests are Covid tests that can be performed by a person at home, or anywhere. All instructions to perform the test must be followed. Self-tests can be used by anyone, regardless of their vaccination status.
What is eMed?
eMed has been specializing in electrosurgery since 1995. eMed offers the first FDA-authorized, virtually guided, at-home COVID-19 rapid antigen test with digital results reporting.
Why should I use an antigen test?
If you need to be tested for COVID-19 and can't get tested by a healthcare provider, you can consider using either a self-collection kit or a self-test that can be performed at home or anywhere else. Thus, the option for travelers to bring with them COVID-19 home or self-tests means less hassle and reduces the unnecessary exposure that standing in line for a COVID-19 test might cause.
eMed delivers your test kit to your door and has an online Certified Guide to walk you through the testing process and assist with the interpretation of your results — all from the safety and comfort of your home.
Here are the ways to use it:
Prepare to collect a specimen by washing your hands with soap.
Open the box and follow the manufacturer's instructions included with the specimen collection or test kit to collect your own nasal or saliva specimen.
If you don't collect the specimens as directed, your test results may be incorrect.
The testing procedure includes a telehealth service affiliated with the manufacturer of the test that provides real-time supervision remotely through an audio and video connection.
Learn more about the Self Covid-19 test for US citizens.
Get the eMed self-test kit now!
Can I use the Self-test kit before coming back to the US?
Yes, you can. On January 12, 2021, the CDC announced an order requiring all air passengers arriving to the US from a foreign country to get tested no more than 3 days before their flight departs and to present the negative result or documentation of having recovered from COVID-19 to the airline before boarding the flight.
Which countries allow US travelers to use the self-test to enter?
International air passengers traveling to the United States can use a self-test (sometimes referred to as a home test).
Enter your departure and destination country on the Visa Checker tool Travelers who are considering bringing a U.S.-authorized test with them for use outside of the United States should contact authorities at their destination for information before they travel. Still need further clarification on the Self Covid-19 test for US citizens? read on.
What happens after I get the result from the test?
If your test Is positive, tell a healthcare provider about your positive test result and stay in contact with them during your illness as you isolate.
If your self-test result is negative, bring it with you to the airport and start packing for your trip.
How can I get an eMed Self Covid-19 test for US Citizens?
We have partnered with eMed, a trustworthy, top self-testing company in the US.
First, Visit eMed.com and click Order Now on the home page and receive them in the mail within days after purchase.
Second, After you receive your test, visit eMed to begin your virtual test consultation.
Third, Get your results in 15 minutes. Test results will be available to you on the NAVICA app.
Buy now: $150 for a pack of six antigen COVID-19 tests eMed self-test kit.
Can a minor use the Self Covid-19 test kit?
Yes, minors can use this kit. The test is authorized for use by anyone aged 4+. Children aged 14 or younger must be accompanied by an adult during specimen collection. Buyers must be at least 18 years of age to order.
Where can I find out more about the Self Covid-19 test for US Citizens?
Contact our customer service agents using the chat function at any time day or night to learn more about the Self Covid-19 test for US Citizens.