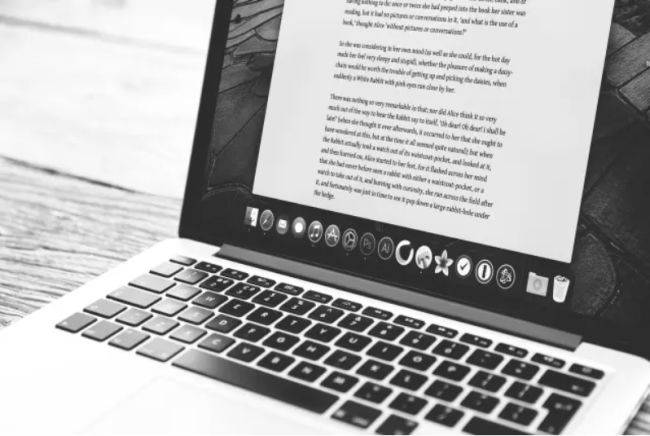 Writing about travel, to be sure, is not the same as being a travel writer. But using the tools that makes life easier for travel writers will also work for the lives of travel agents. At iVisa.com, we have consulted with travel writers around the world to bring you a solution of 7 must-have writing apps for travel agents. If there are any of these apps for travel agents you still don't use, you better start doing so. You will thank us later.
Writing has become the number 1 task for travel agents. The more you perfect the art of travel writing, the more clients you will be able to attract using your newsletter, your blog, PR pieces, articles for local newspapers or any other excellent marketing venues that require writing skills.
But writing takes time, and we're not only referring to the actual writing, but also about the creativity and investigation that comes with it. So, travel agents need to master organization and personal time management to really get everything done on time and make the most out of their schedule.
Here's where apps come in handy. Because life is easier with apps, right? Engineers work hard to make tasks easier, and we can take advantage of that to do more in less time. And also to do things more effectively. These writing apps for travel agents are a real game-changer in making the most out of your business.
Quick access to the 7 must-have writing apps for travel agents:
Evernote: Tame your ideas, organize your writing
Evernote is a powerful tool for managing all of the information you work with everyday. This app lets you collect files, article links, notes, scans, and documents so they are quickly organized and searchable. Travel agents working with Evernote can keep track of individual ideas and make reference to articles they have written before quickly.
When it comes to taking notes and using them as material for your writing pieces, you will be pleased to know that this app syncs across all your devices and it even has a browser extension. This is perfect for having your ideas everywhere you need them
Scanbot: The App for travel agents that saves lives
Scanbot is a document-scanning application. That really is all you need to know. But what travel agent doesn't need one? None. This app can scan documents and QR codes creating high quality PDFs of JPEGs scans with a single tap, which is pretty impressive. It is also multiplatform and it is one of the best mobile scan apps you can find.
Scanning is incredibly convenient and not only for writing tasks. So if you still haven't found a nice scanning app that works for you, I'm sure Scanbot will work for you.
Dropbox: Take all your work, everywhere
Dropbox is a pioneer among cloud storage and syncing services. One of the first and one of the best. It offers synced desktop folders for anywhere-access. The perfect app to back up all your files.
Your articles and other documents are easy to find and safely synced across all your devices, so you have access to them anytime. Dropbox has free plans and it is so easy to use. No doubt, a must-have app for travel agents or any other kind of business entrepreneur.
Google Tasks: the to-do list App from Google
If you feel pleasure completing tasks and ticking them out on a list, you came to the right app. The to-do list app from Google does it just fine, and you don't have to worry about compatibility.
Google task has excellent synchronization and integration with the Google Calendar service and with Gmail. This is fantastic, since you can add new tasks from your Gmail account. Also, you can consult all your scheduled tasks in your Google Calendar.
Toggl Track: Time management for your task management
Toggl Track, previously called just Toggl, is a time-tracking app with a generous free tier of service and an intuitive interface. It labels and organizes your time so that you know better which tasks take more time and how much time you need for every task.
It is perfect as a complement for your task management app, since both combined can give you a perfect overview on how your work is scheduled and organized over time.
Trello: move work forward
Task management apps are essential for all kinds of business. But if you want your writing to be organized and done on time, you will need to use one of these apps to get your work done. Trello has experience in this field and works just great.
This "kanban" board app is really easy to use and it facilitates collaboration with internal and external teams alike.
Grammarly: Simply write better
Grammarly is the best app for all kinds of writers. It is a spelling and grammar checker that works online to give you the best suggestions for your texts. If you want to make sure your spelling, punctuation, and any kind of communication as professional as possible, you need to use Grammarly.
The free version covers the basics, while the premium version takes a step further and offers more stylistic and creative suggestions. This app for travel agents can be the difference between writing a clear and compelling text versus something that's clumsy and unprofessional.
BONUS: Other useful (non-writing) apps for travel agents
Manychat:
If you have clients on Facebook, you will certainly need a chatbot for automated replies. ManyChat is one of the best chatbot software for building your chatbot on Facebook Messenger.
It has a structured and flexible interface, a lot of chatbot elements, many integrations and lots of possibilities to grow your chatbot. It really outperforms a lot of other chatbot software for Facebook Messenger.
Zoho Books:
Every travel agent needs business apps. Zoho Books is an online accounting app that manages your finances, automates business workflows, and helps you work collectively across departments.
Checkfront:
Managing your reservations and your customers is easier with a helping hand. Checkfront makes it easy to manage bookings and customers in a unified tool set, while seamlessly integrating into popular services that empower your business, such as mailchimp, waivers, etc.
Staying organized and writing a huge amount of content can be a hustle for travel agents in the beginning, but you will find that it gets easier and the results get better with time and a schedule that works for you.
You will also see that these apps for travel agents will make a difference in your work as well. If you want more interesting information for travel agents, keep reading our blog.