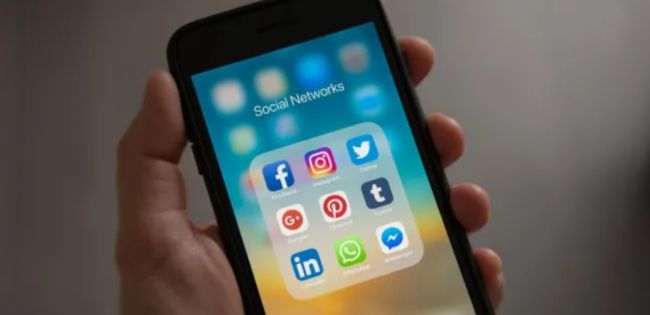 If you're a travel agent, social media tools are a great way for you to attract more clients and advertise your business. Of course, you probably already have an Instagram account and a Facebook page for your business. Here are 8 free social media management tools for travel agents that you may not have thought of – but should definitely be using.
1. Hootsuite
Hootsuite lets you manage all of your social media accounts in one place. Instead of individually logging into your Facebook, Twitter, and Instagram accounts, you can link your accounts to Hootsuite. From there, you can manage all of your posts, comments, and replies on all platforms directly from the Hootsuite dashboard. You can also use Hootsuite to schedule posts on those platforms ahead of time. For example, if you are going on a trip for four days and want to keep posting new content on your social media during that time, but you don't want to be posting while on vacation, you can use Hootsuite to select the date and time that each post gets published. Basically, you enjoy your trip, and your social media pages stay updated at the same time. Win-win!
2. Buffer
Buffer is very similar to Hootsuite. The main difference is that although Hootsuite handles post scheduling as well as comments and replies, Buffer is only for scheduling posts. If you create a lot of content at one time, but want it to be published sporadically, Buffer is the way to go.
3. Bitly
There are many efficient ways to market your travel agent business through social media. One is by sharing articles about news in the travel industry to your Twitter and Facebook so that your accounts stay relevant. Another is by writing and sharing blog posts about the travel industry and the ins and outs of being a travel agent. If you do one or both of these things, you should be using Bitly. Bitly turns long URL links into short, share-friendly links you can post on Twitter without going over the character limit.
4. Google Analytics
Google Analytics is an amazing free resource for any online business. Once you connect it to your web page, it tells you invaluable data such as which countries you're getting the most viewers from, how they find your website, and at what time of day you have the most viewers. This information can help you determine who your demographic is and the best place to post advertisements for your travel agency – Instagram ads, Google ads, and so on and so forth.
5. SurveyMonkey
SurveyMonkey is an easy, free way to create surveys and send them out to your clients. As a travel agent or travel advisor, you can use SurveyMonkey to create and send a survey to clients after their trips to gauge their satisfaction.
Additionally, you can use SurveyMonkey to get general feedback from your clients about your trip and activity selection, as well as learn about services they'd like to see you offer. Maybe you usually offer vacation packages, but some of your clients would secretly be interested in more standalone activities. By creating free surveys with SurveyMonkey and sending them out, you can find out!
6. Grammarly
You know that one word you always forget how to spell? Okay, maybe there's like 6 words. Or maybe you have a hard time remembering the difference between "effect" and "affect." Whatever it is, Grammarly can help! Whether you're writing an Instagram caption, a description of a trip on your website, or composing an email to a potential client, you can write your copy in Grammarly first to make sure that everything looks correct. The app can also help with more than just spelling. Grammarly just launched a brand new feature that can even detect the tone of your copy to make sure you are conveying the right message.
7. Canva
You know those adorable colorful infographics you see on your friends' Instagram accounts that you're always posting to your story? They were probably made on Canva! Canva is an easy way to design graphics, posters, invitations, and basically anything else. We've even used it to design resumes before. Canva provides you with easily customizable templates for your designs, or you can create a design without one. You can use it to create a shareable graphic to share on Instagram and Twitter and advertise your business.
8. Typito
If you have a TikTok or YouTube account that you use for your business, or if you've been posting content to Instagram Reels, you should be using Typito. Think Canva, but for video. Typito allows you to write whatever you want and easily drag and drop the text onto the video.
If you haven't previously thought of making and using videos to promote your travel agent videos, there are lots of different fun videos you can make to attract new clients. You can make videos describing your business, or compilation videos of footage and pictures from past client trips, or simple videos where you impart advice to aspiring travel agents.
Videos can be a good, easy way to share information about your business, and adding text to your videos with Typito will make them more shareable!
Of course, there are many, many great free social media marketing tools for travel agents. These are just some of our favorites. Whether you're a seasoned travel agent or just starting out, we hope this article was helpful!