Everybody has an adventurer inside them that's bursting to get out into the world, but we often use a lack of cash, family commitments or work ties as excuses to hold us back. In reality, anybody can chase their dream of becoming a world traveler if they put their mind to it, and our list of Top Travel Blogs for 2016 helps prove our point. The following blogs will inspire, enlighten and captivate, and they might tempt you to start a travel blog of your own to see if you can make your dreams come true.
Top 6 Couples Travels Blogs
WildJunket

WildJunket
was started in 2008 by the creative couple writer, Nellie Huang, and photographer, Alberto Molero. It features meticulously written stories packed full of travel tips accompanied by stunning photos, and the couple has now visited over 100 countries. During their travels, they've worked in various nations, volunteered in others, and documented their journey to inspire others, which is why they deserve recognition as one of the Top Couples Travel Blogs of 2016.
WildJunket was originally Nellie and Alberto's way of sharing pictures and experiences with their friends and family, but it soon grew in popularity thanks to coincidentally being one of the most useful travel blogs online. The couple met while studying abroad in Miami, and they went on to find work in London before volunteering in Tanzania. Their experience volunteering left them with a sense of wanderlust that inspired them to give up their office jobs and travel the world in any way they could.
Some of the content you'll read on WildJunket includes stories of scuba diving in Borneo, watching the sunset in Madagascar, climbing an Icelandic glacier and exploring an active volcano in Guatemala. In addition to the website, the WildJunket couple has a digital flipbook magazine and a traveler's handbook.
There are various incentives for travelers to subscribe to WildJunket, but the main reason that it's one of our Top Couples Travel Blogs of 2016 is because it's regularly updated, features fantastic travel tips, and gives you a real look at what the world has to offer. Click here to visit WildJunket.
Never-Ending Voyage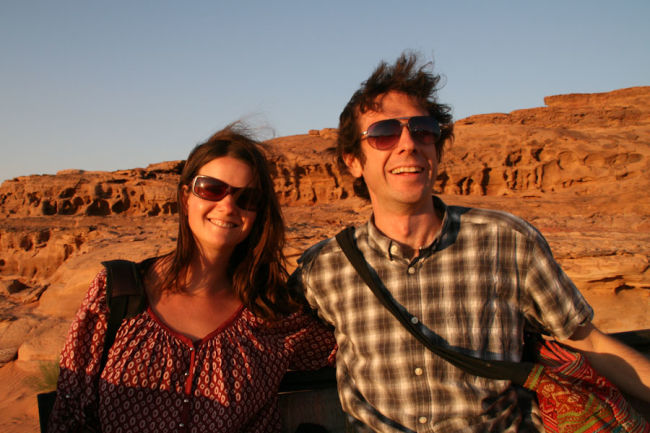 The Never-Ending Voyage details the adventures of Simon Fairbairn and Erin McNeaney, a British couple who've taken to life on the road since 2010. They traveled around Asia for a year in 2008 and found they simply couldn't settle back into the same nine-to-five routine upon returning to the UK. So, they decided to sell all their possessions and travel the world indefinitely with just a hand-luggage sized backpack and a ticket to Rio each.
Since 2010, Simon and Erin have spent considerable time in South America, Europe, Asia, and the Middle East, and they deserve an enormous amount of respect because they share every detail of their journey to inspire other couples who dream of adopting the same lifestyle. The couple tells you how they fund their lifelong adventure, how to make your money go further, where the best destinations are and how you can prepare for all weather climates with just a carry-on bag.
One of the latest articles on Never Ending Voyage detail stories of skiing in the French mountains, and they have a book which is essential for those who prefer to travel light. Due to the site's enlightening stories, important tips, and daring mission, Never Ending Voyage deserves a seat among the Top Couples Travel Blogs of 2016. Click here to visit Never Ending Voyage. Image: https://c1.staticflickr.com/8/7535/15633509334_bfa1ac3474_b.jpg
A Cruising Couple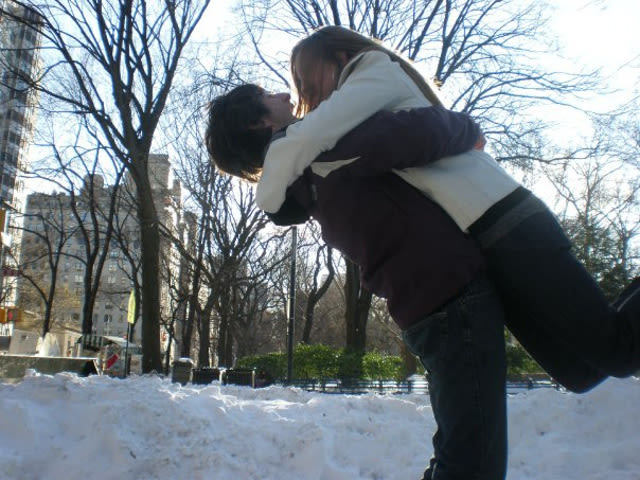 High school sweethearts Dan and Casey founded A Cruising Couple to show aspiring travelers that the dream of adventure traveling with a touch of class can be a reality. They married at the age of 22 following graduation, and the website's name, 'cruising' refers to one of their early road trips across the USA in a Volvo Station Wagon. While there are many money-saving tips featured in the articles on their website, there's also lots of advice on how to add class to an adventure holiday. Incidentally, that's one of the reasons acruisingcouple.com is one of our Top Couples Travel Blogs of 2016.
Acruisingcouple.com is especially useful for those looking to settle in Taiwan for a lengthy period: in fact, the couple released a detailed book on how to make a successful life in Taiwan after they spent two years there. However, having traveled the world for many years and recently lived the nomadic lifestyle for one and a half years, there's plenty of travel advice on almost every continent on Earth. The couple has now made themselves at home in Costa Rica, though they intend to travel again in the future and continue to publish useful articles on their website.
A Cruising Couple has been growing in popularity for some years, and it will no doubt perform better than ever before in 2017. Make sure you keep up-to-date with the latest articles on acruisingcouple.com to learn how to travel in style without depleting your savings.
Contented Traveller
Gordon and Paula run a nicely detailed blog after having traveled for over 13 years together, and they'd traveled extensively as lone travelers before being married. Perhaps the most admirable thing about Contented Traveller is the fact that its stories are so diverse, detailing anything from how to maximize your stay in a 5-star Paris hotel to how to spend the night in a treehouse with a giraffe in Canberra. All content published on their website is inspiring, driven and comprehensive, which is why it's one of the Top Couples Travel Blogs of 2016.
The fact that contentedtraveller.com has a dedicated section for luxury travel sets it apart from other couples' travel blogs, with Gordon and Paula enjoying a comfortable place to relax after a long day's adventure. Additionally, they take the time to talk to the locals in each place they visit to answer questions such as why is the 'V' hand gesture such a popular camera pose in Asia? Plus, their travel stories of destinations like the Swiss Alps and Kyoto, Japan, are enough to encourage anybody to get out there and see the world.
If you fancy yourself as the world's next revered travel blogger, you'll find lots of blogging tips on the Contented Traveller website. Overall, contentedtraveller.com is a diverse, resource-rich travel blog that has something to offer every traveler, whether you live for luxury or like to explore the far reaches of the world on a budget. We'll look forward to seeing what Gordon and Paula have in store for 2017.
Midlife Road Trip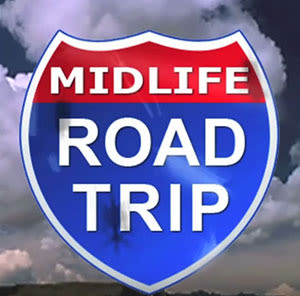 Rick Griffin and Sandi McKenna have proved that there's no excuse to avoid traveling because your youth is behind you with their website midliferoadtrip.tv, and they've published lots of videos and stories to back up their beliefs. They make an effort to document their journey both in writing and on camera, meaning you can find lots of top travel tips, see famous holiday destinations up close and learn how to travel the world regardless of your age. A website that's inspired and catches the eye, Midlife Road Trip deserves its place in the Top Couples Travel Blogs of 2016.
Rick suffered a severe injury back in 2004, and following a full recovery, he decided to close the doors to his business and set about traveling the world with Sandi, and they both host their own mini TV show to ensure their website is exciting to browse. They've posted videos that offer skiing tips, explain what it's like to attend a NASCAR racing event and show behind-the-scenes footage of a winery in California. Additionally, you'll find plenty of travel advice on destinations ranging from Costa Rica to Alaska.
As a nice added feature, Rick and Sandi have a published bucket list on their website to give you a glimpse into what their future adventures might involve, and it also serves as in inspiration for aspiring travelers to plan their own journey. You can expect to see many more travel stories in 2017 as the couple continues living their dream and sharing their experiences.
1000 Fights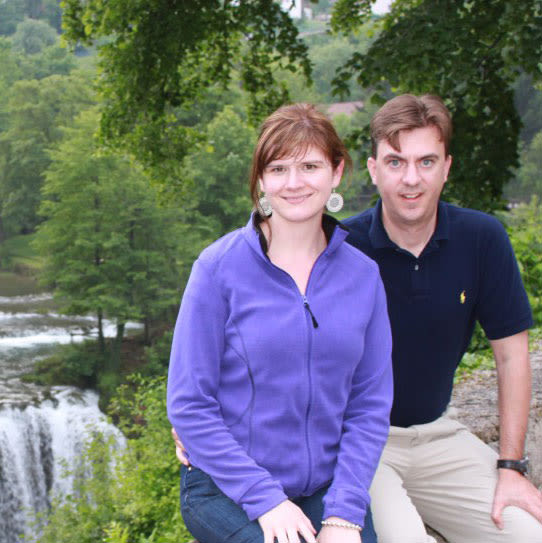 1000 Fights is home to the stories of The Fighting Couple, otherwise known as Mike and Luci. They started their travel blog to show the world how to travel frequently on the cheap, but the fact they offer an insight into how they make their relationship work so well is what makes their website unique. Mike and Luci's philosophy is that relationships become stronger when couples travel together, even if means taking the odd, much-needed break from the kids.
The Fighting Couple was inspired to make traveling a significant part of their lifestyle after enjoying the honeymoon of a lifetime, which is about the time they agreed to plan an exciting getaway every year. To ensure their creative juices are always in full flow, Mike and Luci take it in turns to decide which destination to visit – and yes, they happily admit their mini fights have a positive influence on where to travel. They've recently been to the hidden corners of Darwin, Australia, and they also feature other travel stories from nomadic couples to ensure their website is valuable to all travelers.
1000 Fights is a fantastic site for couples interested in learning how to travel on a budget, which are the best destinations for romance and how to make sure you don't get on each other's nerves – a very deserving travel blog to be listed on the Top Couples Travel Blogs of 2016. Click here to visit 1000 Fights.
Top 8 Family Travel Blogs
The Vacation Gals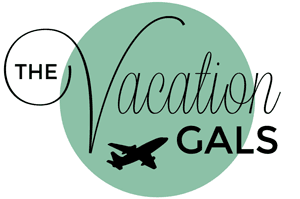 The Vacation Gals
was set up by three moms with kids ranging from ages two to 17, and their website is loaded with articles that detail perfect family retreats, kid-free getaways, fashion ideas and family life at home. They're dedicated to making the most of their life by traveling as much as possible; and The Vacation Gals have received many awards over the years of documenting their journeys. These three moms share a common interest in travel and yet have diverse interests, meaning their blog covers almost everything any traveler needs to know.
The Vacation Gals have visited almost every continent and detailed all their adventures to give you an insight into what to expect. Even though the writers hail from the USA, they're no strangers to long-haul flights, boasting stories about exploring Asia and sailing the seas of Europe. On thevacationgals.com, you'll find tips on how to avoid mosquito bites, the benefits of traveling by cruise, where to find the best wellness retreats in The Alps and how to plan the perfect family road trip. These moms love any adventure, whether it's being pampered in a luxury spa or staying in budget accommodation.
Needless to say, these moms love nothing more than their families, but they're teaching them – and the world – that travel only serves to improve your life and broaden your horizons, which is why it's a must-follow blog that has a place on our Top Family Travel Blogs of 2016. We all look forward to more prime family traveling tips from The Vacation Gals this year.
Its a Lovely Life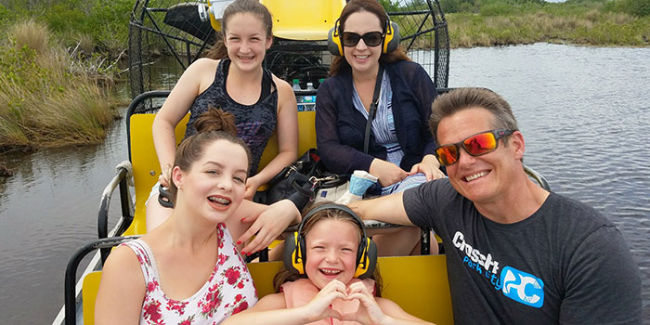 Pete and Heather Reese were destined to be with each other since Heather first noticed Reese at the age of 17, and their relationship has solidified now they have a family of five in which every member has the travel bug. The family dedicates over 150 days a year to traveling, and though you won't find a guide to 'roughing it' on their website, you will learn about some of the world's most revered family holiday destinations. With travel advice, destination tips, stories of grand adventures – as well as a healthy pinch of light comedy – is easily one of the Top Family Travel Blogs of 2016 and certainly one to follow this year.
While the Reese family loves to travel, they also cherish the time they spend with each other at their home in South California where the parents work hard during their downtime writing for various publications. They refused to believe the consensus that a life of travel can't work for families and instead created their blog to show families all over the world that family adventures aren't just possible, but also very rewarding. In addition to regularly posting articles, the Reese family documents an entertaining video log of their experiences.
Itsalovelylife.com is a must-read for aspiring family travelers, but it also serves as a valuable resource for those looking for top destination tips. If you are a family with ambitions to travel, make sure you become inspired by reading about the story of the Reese family.
Mummy Daddy and Me Makes Three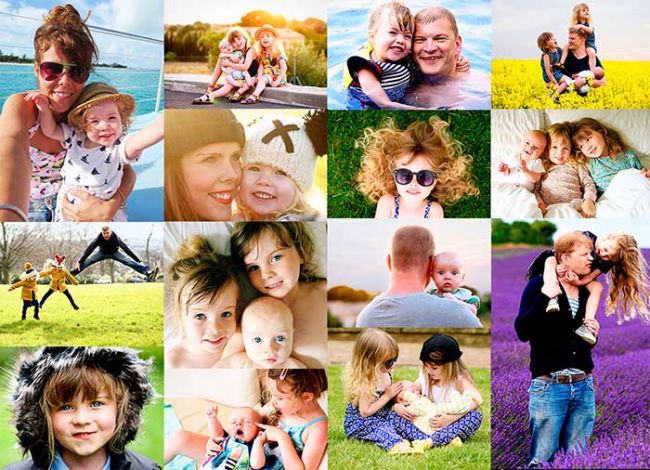 Mummy Daddy and Me is a website created by Katie and Jon documenting the lives of parents, and their three children, who go by the nicknames Mads, Lottie, and Wren. The website started as Mummy Daddy and Me Makes Three in 2010 when Mads was the couple's only child, but they've since extended their family and put an increased focus on travel, one of the family's biggest shared passions. On mummydaddyandmemakesthree.co.uk, you'll find wonderful family stories, interior decoration tips, short videos, excellent photos, and, of course, lots about travel.
Thanks to the websites charming story-telling and top travel tips mixed with information useful to almost anybody, this site is one to watch out for in 2017.
The most recent articles on Mummy Daddy and Me detail the family's first skiing adventure together in the French Alps, which took them on an adventure a little different to their usual summer getaways. You'll also find out how to make the most of a family trip to Orlando, what makes traveling so special for families, how to make a city break perfect for children and which UK day trips shouldn't be missed. Additionally, Katie and Jon's revered services are for hire thanks to their skill with the written word and ability to capture professional photos.
After more than six years in operation, Mummy Daddy and Me is packed full of information that's valuable for traveling families as well as those who want to learn about what the world has to offer, which is why it's one of the Top Family Travel Blogs of 2016. Image: https://pixabay.com/p-1043604/?no_redirect
Family Travel Times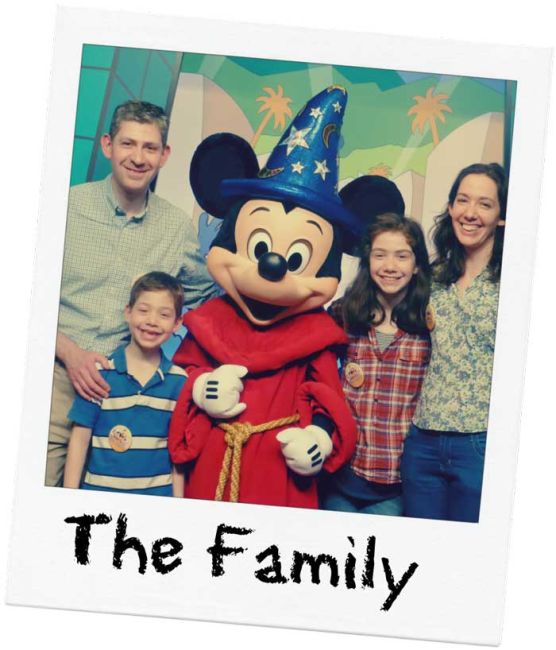 Family Travel Times can't fail to capture your imagination because it's a beautifully simple blog that details the travel adventures of Sarah and Brian, and their children, Jess and Robert. The family travels extensively around their home country, the UK, but certainly aren't strangers to longer distance travel. On familytraveltimes.co.uk, you'll be captivated by the family's adventures to destinations like Switzerland, Washington D.C., and Austria to name a few.
Jess and Robert started their website to document life's most magical moments with the family, though thanks to the websites' natural warmth and charm, it's now ranked among the best family travel blogs. Their blogs detail all their adventures in detail as well as offer top travel tips, and they have a playlist of YouTube videos that show footage of skiing adventures, city getaways and trips to castles.
The latest blogs on familytraveltimes.co.uk detail the family's trips to the historic Tintagel Castle in Norfolk and the stunning St George's Chapel in Windsor – two destinations they stay stuck in their minds as spectacular views. As a UK-based family-run website, those looking to holiday in London will find Family Travel Times to be an excellent resource, especially if you want to know the best camera spots. Additionally, you'll find ample information on great cities to escape to with the kids in the UK, Europe and beyond.
The family considers their Family Travel Times project to be a genuinely concerted effort, and that compassion and love for each other make their blog a great read. Make sure to tune in to their adventures to be inspired when planning your next family getaway.
Tin Box Traveller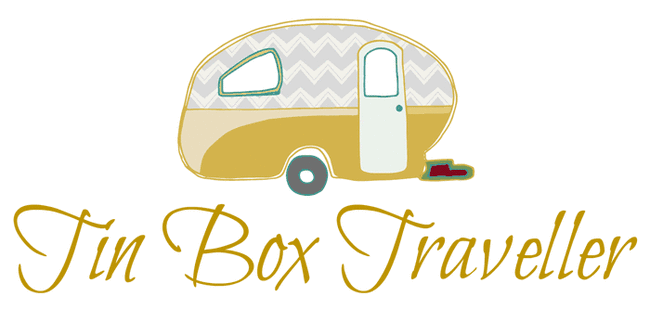 The Tin Box Traveller details the adventures of a family that have nicknamed themselves the Tin Box Family. The Tin Box Traveller is Claire, and she loves to document her family adventures with Mr Tin Box, Tin Box Tot, Tin Box Baby, and Tin Box Dog. Claire and Mr Tin Box were born to be travelers, with Claire having previously lived overseas in Hong Kong and Mr Tin Box being a Royal Navy Officer. Claire was inspired to create alter-egos for her family and document their life together when she left her PR job on maternity leave in 2012. She simply needed to keep putting pen to paper during her pregnancy, and the project she dreamed up was the tinboxtraveller.com. Today, the website is consistently ranked as a top family travel blog, which is also why it has a place on our Top Family Travel Blogs of 2016.
On this family website, you'll find sections dedicated to offering travel advice regarding family accommodation, city breaks for the kids, all-inclusive resorts, and cruise ships. You'll also find fantastic ideas for days out in the UK and across Europe. However, you'll most likely find yourself getting lost in the stories of this family's magical adventures and their clear deep connection to one and other.
The Tin Box Traveller serves as both an inspiration and a fantastic read for all traveling families, and they have more European escapades planned for 2017 – definitely a blog to monitor as we progress through the year.
The Barefoot Nomad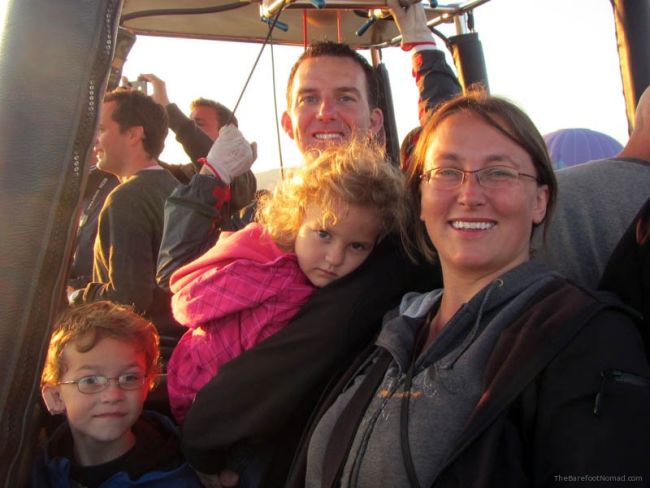 Charles and Micki Kosman came down with a severe case of travel fever after exploring Southern Asia for a year in 2003, and they've since added two young adventurers to their family, Cole, and Jordan. The couple has done almost every type of traveling you can imagine, from cheap hostel backpacking to luxury resort getaways, and they now focus more on comfortable holidays with their children, both of whom seem to love travel just as much as their parents. Their compelling stories have attracted over 5,000 subscribers so far, and yet they still manage to respond to every email they receive, which is just one reason why thebarefootnomad.com makes it onto our list of Top Family Travel Blogs of 2016.
Charles and Micki have traveled to the far reaches of the world, and they've taken their children to a multitude of destinations including Cuba, Hong Kong, The USA, and various top destinations in Europe. You'll find lots of information and tips on traveling around Asia by searching through their archives, though their latest getaways span many wonderful cities in Europe. Aside from detailing their adventures, The Barefoot Nomad offers lots of advice on topics ranging from where to find the best castles and tips for a perfect girlfriend's getaway.
Poshbrood

Elizabeth Thorp started Poshbrood upon recommendation from her friends who saw the potential for her luxury traveling lifestyle to inspire families across the globe. Elizabeth, a writer featured in the Huffington Post and the Washingtonian Magazine, loves nothing more than traveling with her husband and three little divas, and they've created an impressive database of some of the finest resorts spanning almost every continent in the world. Their focus on luxury travel makes it somewhat different to travel blogs that concentrate on packing light and keeping in line with a strict budget, which is why it deserves a place in our Top Family Travel Blogs of 2016.
With a dedication to promoting the very best accommodation worldwide, Elizabeth affectionately gives Hotels in her free catalog her 'Mom-tested' and 'Poshbrood-approved' seals of approval. The family loves to explore new destinations to bring out their sense of adventure, but they also enjoy returning to a comfortable hotel, villa, cottage, or inn after a busy day. While poshbrood.com is all about enjoying the finer things in life, there's plenty of advice on how to travel in style for less.
Among the sections of Poshbrood, you'll find destination pages, accommodation tips, and family holiday advice, but you'll also find significant information such as celebrity hotspots and kid-free escapes. With an eye for detail and a vast offering of top hotel picks, this website is an essential resource for aspiring luxury family travelers.
Family Adventure Project

Stuart and Kirstie's Family Adventure Project serves as an inspiration for parents who want to drag their kid's attention away from their handheld devices and instead enjoy the multitude of outdoor adventures the world has to offer. With their three growing children, Stuart and Kirstie have traversed countries as diverse as New Zealand and Japan, and they stress the importance of going on adventures close to their home in the UK, too. Though the sheer number of destinations they've visited is awe-inspiring, perhaps what's more impressive is how they travel. So far, the family has clocked up over 20,000 miles by cycling through various nations, and that's allowed them to document stories of different cultures and experiences like no other.
The family has dedicated their lives to growing and bonding together through travel, and their preferred modes of transport – aside from cycling – include canoeing, camper-vanning, backpacking, railroading, and eco-touring. You'll find a countless number of travel ideas on the familyadventureproject.org, and given their commitment to getting out and seeing the world, you can expect much more in 2017.
Their latest articles detail their action-packed skiing adventure to the Italian and French Alps. On top of skiing advice and perfect family winter destinations, you'll find lots of information on restaurants, accommodation and how to save money. However, if you're more of a summer traveler, you'll find plenty of tips on just about every continent on the Family Adventure Project destination pages. Thanks to a fun writing style, the ability to inspire and the family's passion for eco-friendly exploration, the familyadventureproject.org is a must-read for all aspiring traveling families.
Top 2 Food Travel Blogs
Cooksister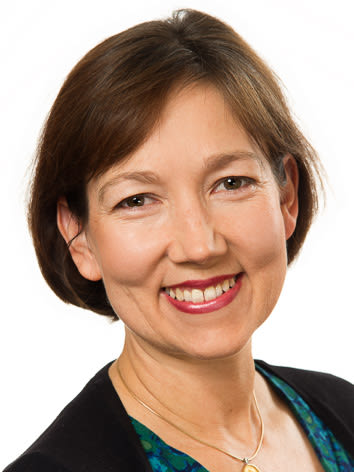 Jeanne Horak-Druiff is a food and travel connoisseur as well as a passionate writer, which is why she started her food and travel blog, cooksister.com. Originally from South Africa, Jeanne and her then boyfriend (now husband) decided to let the adventurers within take them for a year-long break in London. 14 years later, the happily married couple still lives in London and takes great pleasure in traveling the world and tasting all the different delights it has to offer. Jeanne admits her food blogs aren't known for brevity, and her detailed accounts of flavors, cooking techniques, and unusual dishes make the Cook Sister website one of the Top Food Travel Blogs of 2016.
Aside from being an enthusiastic travel and food writer, Jeanne holds various qualifications in the field of law and has even given workshops on the legal aspects of blog writing. She holds food and travel close to her heart and enjoys trying to recreate the flavors she enjoyed during her youth. With a good sense of humor and dedication to regular posting, cooksister.com has been growing in popularity among travelers and foodies alike since 2004.
While Jeanne – who we affectionately know as the Cook Sister – puts a focus on food in many of her articles, she's also published an impressive portfolio of travel blogs and covers destinations all over the world, from Dubai to South Africa. Additionally, you can't honestly call yourself a food lover until you've tried some of Jeanne's favorite recipes from around the globe, all of which you can find at the cooksister.com.
Foodnouveau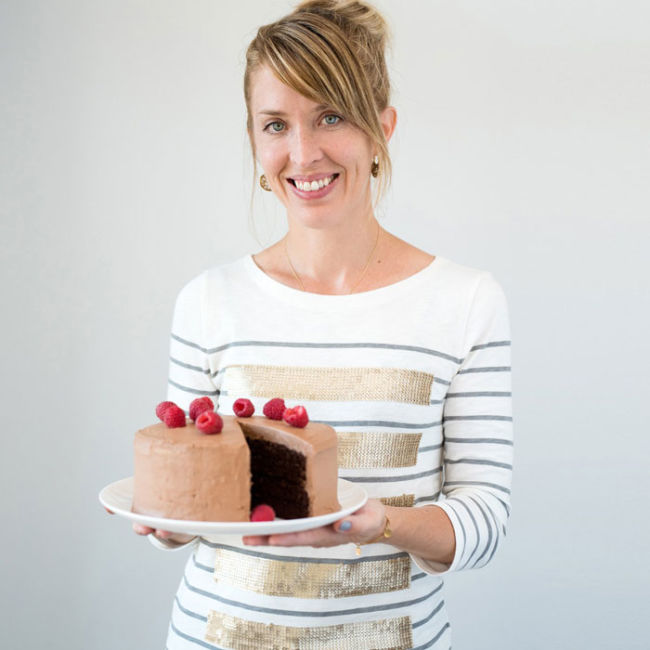 Food Nouveau started as one graphic designer's way of storing her recipes in one easy-to-navigate online folder, though Marie, from Quebec, Canada, has brought her blog a long way since its inception. Marie offers excellent recipes for worldwide dishes so that readers can enjoy a taste of food with a difference from the comfort of their own home, but she's certainly no stranger to travel. Marie and her husband have made their way around the globe over the past 13 years to experience new cultures and, of course, find the recipes that the world simply needs to explore. Now that foodnouveau.com is a revered food travel blog, Marie intends to dedicate the rest of her career to cooking and writing.
Marie enjoys all types of cooking, though she has a deep adoration for baking desserts because it takes her back to her childhood years. Food Nouveau has earned its place on the list of Top Food Travel Blogs of 2016 because it delves deep into what makes a dish special. More importantly, it shows that anybody can make even the most intricate dishes with the right guidance. Marie has also held her own food classes and workshops, further cementing her dedication to the world of cooking. Food Nouveau has pages dedicated to the continents of the world where you'll find tips on where to eat, destinations to visit and family getaway ideas. We'll look forward to seeing what this traveling recipe developer and writer has in store for 2017.
Top 3 Male Travel Blogs
Velvet Escape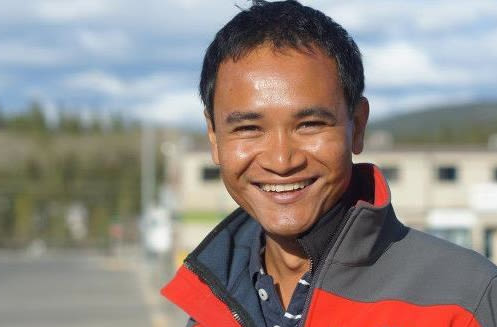 The Velvet Escape travel blog is an essential tool for lone travelers who are desperate to learn how to traverse the world's most fascinating cities and landscapes. It features easy-to-read and digest articles offering top tips for travel, from how to plan a luxurious holiday to how to eat delicious cuisine on a budget. Many articles are list-based so that readers can peruse them with ease and take on board the tips most useful to them, and the fact that it attracts writers from the far reaches of the globe makes it one of our Top Male Travel Blogs of 2016.
Keith Jenkins, the founder of velvetescape.com, left his career as an investment banker after his life started to feel empty. After a successful career, he – as many have before – realized that there was more to life than just work, and his new life dedicated to traveling has made him a much happier person. Since 2008, Keith has been inspiring others to follow in his footsteps and reap the rewards of an affluent career by traveling the world in style. While Keith is no stranger to luxury travel, he ensures his website features useful information for any lone adventurer, whether traveling on a budget or looking to enjoy some of life's finer luxuries.
From where to find the best food in all of Europe to the best travel experiences of 2016, the Velvet Escape is an enthralling read and will likely continue being successful for many years to come.
The Poor Traveler

If you think you can't travel the world because the money you make from your nine to five job won't allow it, you must read this blog. Yoshke and Vins were both struggling to make their way in the corporate world, and despite having a desire for travel, they couldn't seem to save a significant amount of money after paying their bills. They created The Poor Traveler blog to document their work outings, but thanks to witty writing and innate ability to capture readers' attention, the website soon started to gain popularity. Now, the guys at The Poor Traveler have been traveling the world using the profits from their blog for two years, and this inspirational story coupled with excellent travel articles makes thepoortraveler.net one of the Top Male Travel Blogs of 2016.
The latest articles published on The Poor Traveler explain how to find fantastic hotels for less than $60 in Seoul. They also address what you'll need to make a successful and affordable road trip, how to see the Northern Lights on a budget, and how you – just like them – can eventually quit your day job to circumnavigate the globe.
Aside from excellent writing, stunning photography, and travel tips that every traveler needs, The Poor Traveller proves that travel is accessible to anybody who's willing to chase their dreams. We'll eagerly await more stories on budget travel for top destinations in 2017.
Mallory on Travel

Iain Mallory was born to be an adventurer, and he exploited his gifts for helping others realize their full potential by joining the Army where he primarily organized his unit's fitness program. Even though he enjoyed traveling from as young as he can remember, the Army intensified his sense of wanderlust to the point where he simply had to explore the world and share his adventures with aspiring adventure travelers.
On malloryontravel.com, you'll find articles on mountaineering, skiing, kayaking, diving, and even on how to survive an avalanche. Thanks to Mallory's diverse adventures and passion for exploring the far reaches of the globe, malloryontravel.com is one of our Top Male Travel Blogs of 2016.
Mallory On Travel isn't just for adrenaline junkies – it's also filled with top tips on how to travel in an eco-friendly way, where to find amazing wildlife, how to explore the history of Johannesburg, South Africa and how to make the most of a train journey from one end of Canada to the other. Mallory's latest article is a must-read for anybody planning on traveling to Indonesia, featuring information on where to stay, how to travel, what to eat and where to enjoy a drink or two at night.
Iain Mallory has done an excellent job of providing relevant news and tips for all types of lone travelers, but his blog is particularly helpful for those who love to throw themselves into the action. Click here to visit Mallory on Travel.
Top 6 Mom Travel Blogs
BritMums

BritMums is more than just the private blog of a parent traveler – it's one of the biggest networks of lifestyle bloggers and social influencers in Britain, and, as such, it features articles on just about every aspect of everyday life. While its articles primarily aim at moms, BritMums features writings from dads, travelers, designers and just about anybody who has a genuine interest in helping make people's lives a little easier and more fun. As many people will admit, being a parent is the hardest job in the world, but as you'll find from reading the articles on britmums.com, it doesn't mean you need to avoid traveling and enjoying some of life's finer luxuries.
Even though the website has dedicated sections for parenting, lifestyle, relationships, and food and drink, its travel section is what caught our eye. BritMum's bloggers have already compiled a list of their favorite destinations for 2017, and there will likely be numerous stories of amazing getaways published as the year progresses. Additionally, you can find tips on migrating, enter competitions to win free trips, read guides to hotspots in the UK and learn about the greater world on britmums.com, which is why it's one of our Top Mom Travel Blogs of 2016.
BritMums, as the name suggests, has many articles for traveling mothers, but it's also packed with useful tips and advice for anybody interested in exploring the world. With 8,000 bloggers contributing to the site, you might want to start getting to know BritMums by reading the editor's roundup.
Traveling Mom

Travelingmom.com is a site made by moms for moms, though it doesn't just publish articles related to being a parent. The bloggers at Traveling Mom make it their mission to provide all the information a parent needs to plan the perfect family getaway, but they also give you an insight into how to create the trip of a lifetime without the kids. Traveling Mom's tagline is "We've been there," which aptly describes the diversity of the website. From traveling solo in the USA to jetting off with the family to the Caribbean, moms can find all the tips they could need to ensure they create an unforgettable holiday.
On top of travel advice and destination recommendations, Traveling Mom provides lots of special offers and discounts for some of the world's best vacations. Subscribers receive those deals via email to get there early. There's also a section dedicated to showing readers how to enjoy excursions in their chosen destination without spending any money, and though most of those tips apply to the United States, there's plenty of free activities listed for other countries worldwide.
The fact that readers can send questions to a Traveling Mom shows the websites dedication to helping parents travel, and they've covered the likes of Disney World and other US-based family destinations in-depth. Travelingmom.com is a must-visit website for those looking to explore the fifty states of America with their youngsters.
Mommy Musings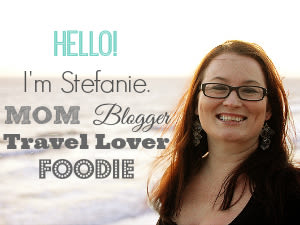 Mommy Musings details the life and adventures of Stefanie Fauquet, a proud mom, blogger, and world traveler. Stephanie has made a name for herself in the online world thanks to being gifted with the written word, having an eye for detail and being able to offer expert advice on how to travel with the family. She lives with her husband and 12-year-old daughter in Tampa Bay and frequently visits media events to give her unique insight into parenthood, travel, and food, and all her personal thoughts, stories, and advice are on mommymusings.com.
Stephanie has traveled to almost every continent in the world and has extensive knowledge of the United States, Canada, the Caribbean, Mexico, and Europe. Plus, as a loving mother, she also has lots of information and tips on theme parks and cruises. Stephanie's website is a one-stop shop for all mom's traveling needs, and thanks to her busy lifestyle and passion for adventure, there'll be more of her fun-filled explorations to read about as we progress into 2017.
Readers can find anything from the perfect winter family getaways to top vegetarian restaurants in Hong Kong, and some of Stephanie's most recent adventures include a trip to Tennessee to visit a children's research hospital and a sightseeing trek around Missouri. Thanks to Stephanie's caring, motherly attitude, love for world cuisine and a wanderlust for travel, mommymusings.com has a well-deserved place on our list of Top Mom Travel Blogs of 2016.
Mummy Travels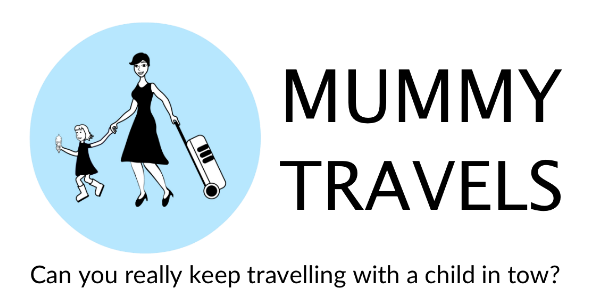 Cathy Winston, the founder of mummytravels.com, is a proud mother to a four-year-old daughter and a self-admitted obsessed traveler. She's already visited over 60 nations and has ambitions to visit quite literally all the rest. Aside from her fabulous writing, exemplified by her contributions to the likes of National Geographic and The Independent, Cathy sets her website apart by taking you on her journey to realizing her dream as a traveling mother. Readers can find out from her articles that traveling as a mother isn't just possible, but it's also incredibly rewarding, which is why our list of Top Mom Blogs of 2016 wouldn't be complete without Mummy Travels.
Mummy Travels details the stories of Cathy's world exploration as a mother, from when her daughter was just a small belly bump to the four-year-old she is today. Cathy doesn't try to pretend there are no obstacles to overcome when traveling with an infant; rather, she explains how to overcome these barriers and make traveling even more rewarding as a mother than as a loner. Mummy Travels inspires moms worldwide to embrace the benefits of encouraging their children to travel young, which is why Cathy is becoming increasingly respected in the online traveling parent's community.
With big ambitions to step on every nation in the world's soil, Mummy Travels will continue to be an excellent read and resource for moms who want to show their children that there's a world out there to explore.
A Modern Mother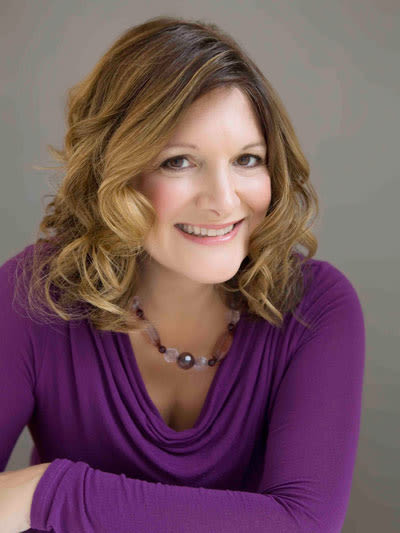 A Modern Mother is a brilliant travel blog for moms and parents with a quirky sense of humor, where the founder, Susanna, details her life of being a parent, passion for traveling and a few random thoughts. Before becoming a mother, Susanna had a comfortable job climbing the corporate ladder before meeting the 'Scot' of her dreams and starting a family. Susanna's job had her traveling to various destinations, and she wasn't prepared to let her hobby fizzle away after having three children. Instead, she decided to embrace the life of a traveling mother and blog about her experiences as a cheaper form of therapy. A Modern Mother sits comfortably on our list of Top Mom Blogs of 2016 because of its keen wit, light-hearted humor, detailed insight, and top traveling tips for parents.
Susanna's latest travels took her to Antigua, the closest of all the Caribbean islands to the UK. In the true travel blogger's fashion, the Modern Mother documents her journey for all to read at amodernmother.com and offers top tips on booking the best family hotel, where to eat, what kind of activities there are and how to get there.
Susanna has left her corporate life behind her to take on the most challenging job of all – parenthood – and her articles serve as proof to all successful women that becoming a mother doesn't mean life stops. In fact, as long as you embrace the opportunities that lie ahead after becoming a parent, you'll probably find that you're happier than ever before.
Luxury Travel Mom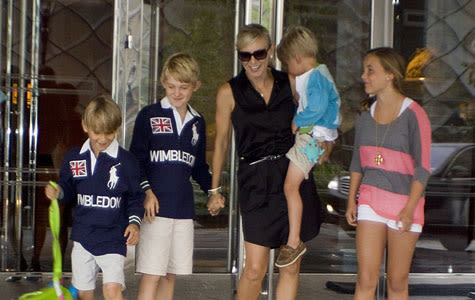 Kim Marie-Evans is a mom of four with a keen eye for luxury travel, which is why she makes common appearances on TV, contributes to leading travel magazines and stars in a variety of resort marketing materials with her children. However, just because this respected travel journalist is highly sought after doesn't mean her opinion sways by the promise of freebies. The reason luxurytravelmom.com makes it onto our list of Top Mom Travel Blogs of 2016 is that Kim gives honest reviews from the point of a mother's view on a luxury hotel's child-friendliness as well as whether it deserves its star rating. She may be able to slip witty humor into her detailed reviews, but she's also not afraid to highlight where things need improvement. Among Kim's most recent adventures are a luxury getaway in New York City and a family skiing adventure in the mountains of Utah, both detailed at luxurytravelmom.com. There's also tons of fashion tips for those who want to look stylish while enjoying a luxury holiday, and there are guides to destinations the whole world over.
Luxurytravelmom.com is a fantastic resource for parents who want to escape the stresses of everyday life by being pampered on holiday, and the tips for finding the best child-friendly hotels are useful for any family. Thanks to Kim's deep passion for stylish travel and her family, we can expect to learn a lot more about the world of luxury family travel in the coming year and beyond.
Top 14 Women Travel Blogs
Breathe Dream Go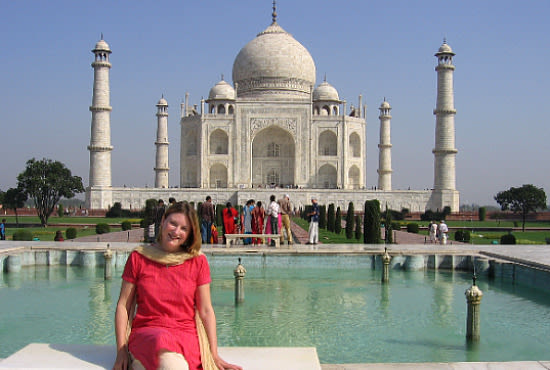 Breathe Dream Go is the name of a wonderful travel blog started by the respected Canadian writer, Mariellen Ward. After suffering a series of devastating losses and being disengaged with her work, Mariellen began to question how she could return to a happy lifestyle. She admirably escaped depression through yoga and breathing exercises and began to plan how she'd make her dream of traveling around India a reality.
Moving to India has been Mariellen's best decision so far, not only because it allowed her to realize her dreams but also because it gave her a new family. Mariellen now inspires women all over the world to remember her mantra – breathe, dream, go – and her website makes it onto our list of Top Women Travel Blogs of 2016 because of the power of her story and the example it sets.
Both Mariellen and the Breathe Dream Go project have won multiple awards, and they both serve to let women know that traveling alone is a rewarding way to live because you never know what will happen. Her latest articles detail her adventures across Europe, Canada and India, and the fact she has plenty more trips planned for 2017 makes Breathedreamgo.com a blog to follow. Let Breathe Dream Go be a lesson that no matter how much you're suffering now, you can always build a happier future.
Beyond Blighty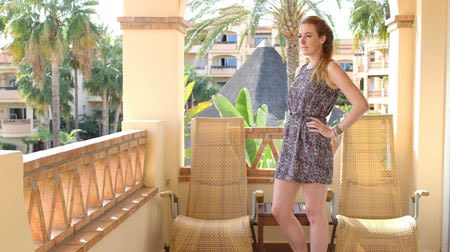 Arianwen Morris was encouraged to travel from a young age when her parents would take her on long hikes in some of Europe's most scenic hotspots. This interest in travel from a young age manifested itself over the years until Arianwen eventually started her blog, Beyond Blighty, which details her adventure getaways in destinations spread across the globe. Arianwen admits she's a bit of a wimp when it comes to partaking in activities with a risk factor, but life's too short to hold her back. Because of doing the things she loves and facing her fears, Arianwen has participated in activities including canyoning, bungee jumping, jet packing, and hiking ice volcano footpaths. She is a true inspiration for all solo female travelers who want to escape their comfort zone and find out what life is like on the other side.
Among the multitude of reasons that puts beyondblighty.com on our list of Top Women Travel Blogs of 2016 is the fact that Arianwen is an advocate for responsible tourism and enjoys visiting remote areas to interact with and help the locals. She's supported the locals in Luang Prabang, a temple-laden city of Laos, and she's endorsed a range of social enterprises across the Southeast Asia region.
A true pioneer of solo women's travel and adventure, we hope that Arianwen continues publishing encapsulating stories of her travels and top tips well beyond 2017. If you're letting fear and worry hold you back, you need inspiration from the beautifully written blog posts at beyondblighty.com.
Heather on her Travels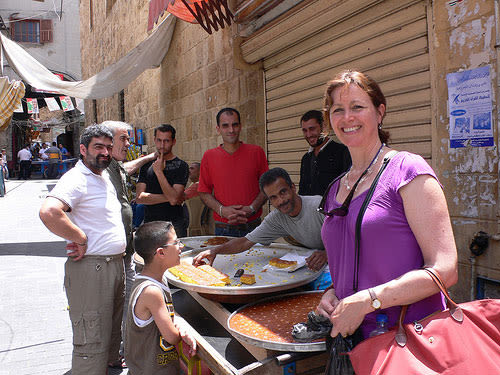 Heather is the main star of Heatheronhertravels.com, a blog she uses to spread the word about how women can still enjoy a getaway alone or with friends without it affecting their relationships or careers. Heather may not live the nomadic lifestyle that some other travelers do, but she's been all over the world and studied a variety of cultures that give her a unique insight into the world of travel. Nowadays, Heather spends a lot of time exploring the European continent, but she's previously studied deforestation in Kenya, lived off the fruit of the land in Papa New Guinea and worked in Hong Kong. Though she values her time with her family above all else, she yearns to keep publishing wonderful stories of her adventures to share with the world.
In addition to running heatheronhertravels.com, Heather has a YouTube video, a Twitter account, and an email subscription – all of which she uses to show the world that traveling to new destinations, making new friends and experiencing new cultures truly broadens the mind. The list of holiday destinations on her website is endless, and that in-depth knowledge and insight are what makes heatheronhertravels.com a worthy addition to our list of the Top Women Travel Blogs of 2016.
Nowadays, Heather admits that she's not sure whether she runs her blog to write about her adventures or continues to travel to fill her blog, but we certainly hope that both Heather's thirst for exploration and desire to share her stories with the world continue indefinitely. If you're a mom who's finding your family is becoming increasingly independent, this is the inspirational blog you need to read.
Hole in the Donut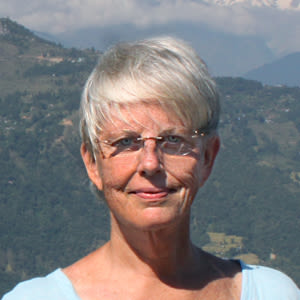 Barbara Weibel serves as an inspiration to both men and women in every nation on Earth, partly because she's enjoyed multiple successful careers, including owning a PR firm, working in advertising, and selling ice cream cones to a large water park. Ultimately, though, the fact that she gave all that up to pursue her real desires of writing and traveling, is what draws followers. Barbara has seen almost everything throughout her life, and she knows more than most that you should do what makes you truly happy. She was raised to be a hard-working, independent individual, and avid travelers are glad she was because it led her to create holeinthedonut.com, a hugely respected travel blog that appeals to women travelers in particular.
Hole in the Donut is different to other blogs because Barbara prefers to spend extended periods of time in her chosen destinations to truly get to grips with a new culture and subsequently share her inspiring stories with the online traveling world. Though Barbara has now been traveling for years, she eventually sold her apartment in 2009 after realizing she spent far more time exploring than she did at home. Thanks to Barbara's amazing ability to tell a captivating, spiritual story, embrace new cultures and lend herself to any environment, holeinthedonut.com is now followed by thousands of global travelers.
Though many travelers can boast visiting dozens of countries, not many have immersed themselves in the local culture to the same extent as Barbara, so make sure you follow Hole in the Donut if you want to learn a thing or two about the world we all share.
We Said Go Travel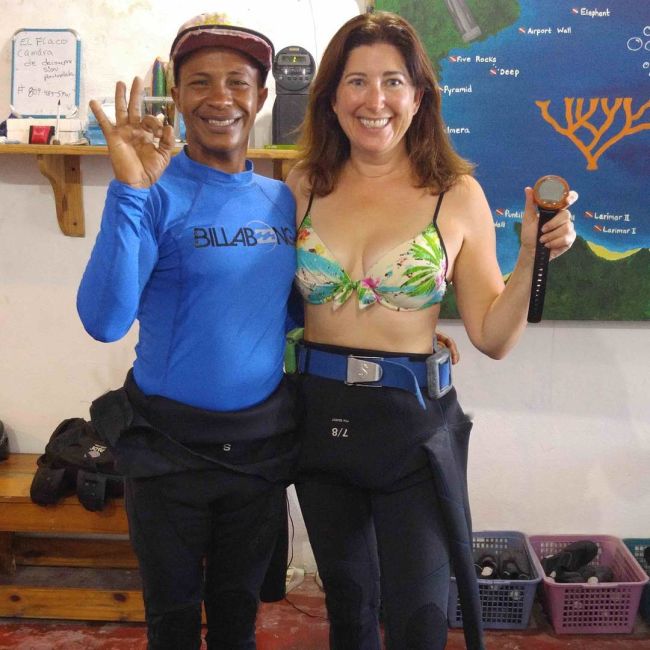 We Said Go Travel is more of an online travel community than solo traveler's blog, though the founder, Lisa Niver, has an incredible story to tell. Lisa was a 2012 nominee for the Presidential Award for Excellence in Math and Science Teaching, but what we admire about her the most is the fact she's visited over 95 countries and created a travel blog that attracts over 200,000 readers per year. In addition to blogging, publishing excellent writers through competitions and lending her expertise to the likes of National Geographic and USA Today, Lisa enjoys making videos of her adventures to supplement her articles and boasts over a million views across various platforms. Perhaps the most admirable thing about Lisa is that she endorses a variety of other travel blogs for women instead of trying to garner all the attention for herself.
Thanks to the diverse range of topics covered at wesaidgotravel.com, readers can find out the whereabouts of the best family getaway destinations, gain an insight into scuba diving in Bonaire, and learn how to improve their photography skills. On top of everything, Lisa holds regular writing competitions to give aspiring travel bloggers a chance to make a name for themselves.
We Said Go Travel is a site that captivates readers, inspires travelers to push their limits and gives writers the opportunity to tell their story, which is why it enjoys a place on our list of the Top Women Travel Blogs of 2016.
A Lady in London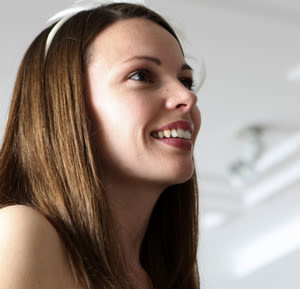 A Lady in London was created by an expat from San Francisco that left her job managing a hedge fund to traverse the globe. Before she, who we'll affectionately refer to as Lady, became a full-time writer for her travel blog, aladyinlondon.com, Lady worked in several US embassies in Europe before deciding to settle in London with no job plan and no worries. She started her travel blog in 2007 and turned it into a full-time job in 2010. To date, Lady has visited over 102 countries with ambitions to cross many more off her checklist over the years. Thanks to her vast travels, encounters with other nations and thorough understanding of international relations, Lady has ensured her website deserves a place on our Top Women Travel Blogs of 2016 and will no doubt continue to keep readers updated with her latest escapades.
Apart from sharing the stories of her adventures, Lady offers a fantastic service to expats looking to organize the travel itinerary of a lifetime, and she's in the perfect position to provide recommendations and top travel tips. Lady has also released several eBooks, regularly attends and speaks at events, and encourages all women with a thirst for travel to explore the world and pursue their dreams. We can only look forward to seeing where Lady heads to next, and we'll hopefully hear all about her adventures by keeping up-to-date with her highly regarded travel blog.
Crazy Sexy Fun Traveler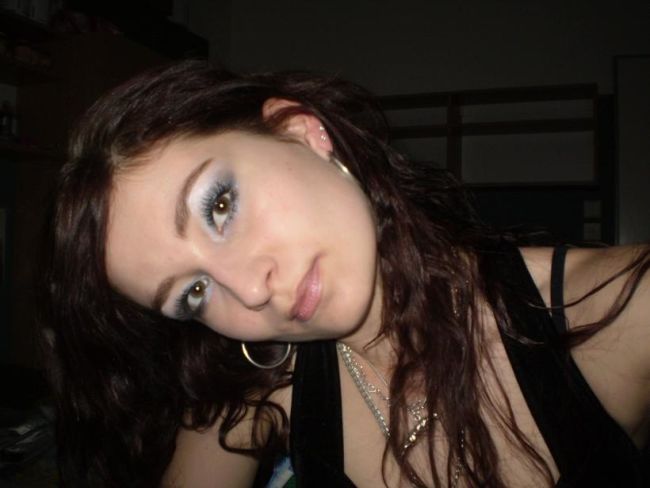 Alexandra Kovacova, otherwise known as Saska at home in Slovakia or Alex abroad, is the Crazy Sexy Fun Traveler, and she's a true woman of the world after having lived in six countries with ambitions to try many more. Alex started traveling around Eastern Europe with her family as a youngster and has never been able to – or wanted – to shake off the travel fever. Her website, crazysexyfuntraveler.com, offers an insight into what living – rather than just holidaying – in other countries is like, and so far, she's lived in Slovakia, Scotland, Spain, Mexico, Italy, and the Czech Republic.
Alex tells travelers how they can stay healthy while on the move, and she's not afraid to post sexy pictures of her explorations. She's a trained fitness instructor, adventure lover and has a great fondness for raw vegan food. Crazysexyfuntraveler.com deserves a place on our Top Women Travel Blogs of 2016 because of Alex's passion for travel, in-depth reviews of spa and fitness treatments abroad and her sense of adventure that has had her doing all kind of crazy things, such as scuba diving with whales and practicing mud yoga in the Dead Sea.
We love the [Crazy Sexy Fun Traveler (https://www.crazysexyfuntraveler.com/) because of her innate ability to seemingly blend with new cultures, practicing and teaching yoga wherever she goes. With her desire to live in as many countries as possible, regularly post fantastic photos and meet as many new people as possible, we're confident crazysexyfuntraveler.com is a blog to subscribe to in 2017.
Mums Do Travel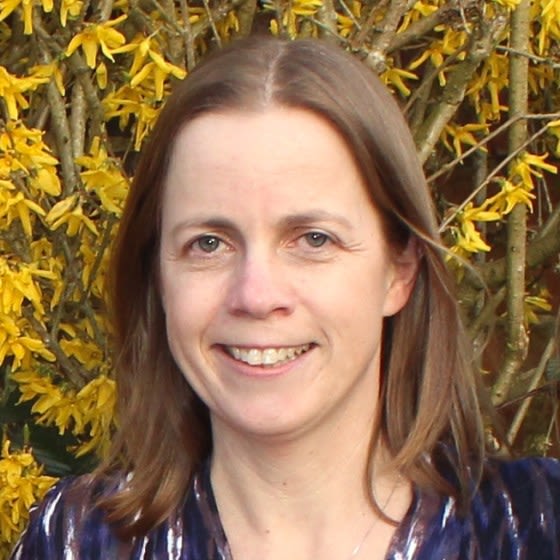 Mums Do Travel
chronicles the adventures of Gretta Schifano, an award-winning blogger who loves nothing more than her family and travel. She regularly goes on getaways with her husband and children, but she also makes time to travel by herself. Gretta is more of a luxury traveler than a backpacker, and that means she can offer lots of advice on how to enjoy a holiday in style with and without the family. Though she's drawn to the likes of UNESCO World Heritage Sites, she's happy to make compromises and head to the water park when traveling with her family. However, she always makes time to inject a little luxury into her trip – and post her stories online so that you can find out how to follow in her footsteps.
The fact that she's a trained and experienced journalist makes Gretta an excellent writer and storyteller, which is why her wonderful blog features on the Top Women Travel Blogs of 2016. Readers can find many travel tips for destinations around the UK, Europe, and North America at mumsdotravel.com, but she's also detailed her trips to other parts of the world. Her recent escapades have taken her to Indonesia and Portugal, and you shouldn't miss her last article if you're planning to take the kids on vacation to London. As a blogger who cares about kindness and giving, there's also a variety of competitions on mumsdotravel.com for those who want to win some traveling goodies.
Vicky Flip Flop Travels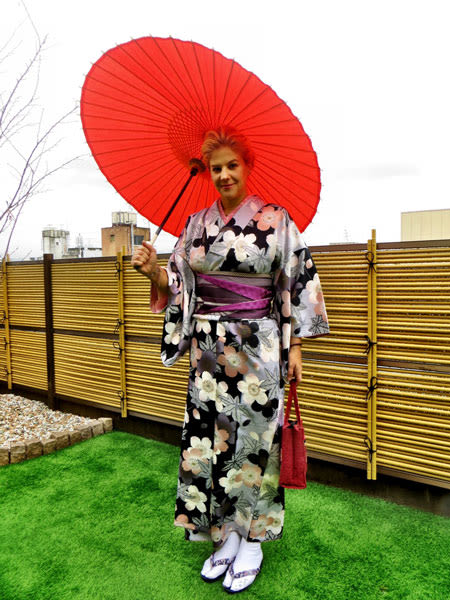 VickyFlipFlop is a true inspiration to solo female travelers because even though she loves enjoying a getaway with her friends, she's never let being a single woman hold her back from exploring the world. She's extremely honest and down to earth in her writing, admitting that her travels are about seeing the world rather than saving it. Through her posts and pictures on vickyflipflop.com, VickyFlipFlop has made it her mission to inspire others to follow in her footsteps and make the most of travel, whether it's a weekend off work, a year-long sabbatical or a switch to the international nomadic lifestyle. Thanks to her no-holds-barred sense of adventure and fantastic, quirky writing style, VickyFlipFlop has ensured her website deserves a spot on our list of Top Women Travel Blogs of 2016.
VickyFlipFlop goes on a diverse range of adventures, from splashing out on a Coachella road trip to traveling around Vietnam for two weeks with a budget of £300, meaning travelers can gain an insight into luxury getaways and vacations on a shoestring budget. Her philosophy is that a modest wage and work commitments don't need to hold anybody back from traveling the world, which is why she serves as a huge inspiration to all aspiring travelers.
More Time to Travel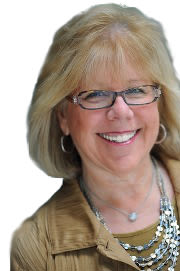 Irene S. Levine is a baby boomer whose long and distinguished career includes being a psychologist and health professional and working for over ten years in research and communication, but she's now turned her talents to the world of travel writing. She's received numerous awards for her work published in various magazines and on moretimetotravel.com, which is an accurate reflection of the quality of her writing. Irene sets out to inspire those who have hit their midlife milestone to get out there and see the world because time simply goes too fast to wait. Though Irene has a taste for a little luxury, she knows how to travel in style without breaking the bank, which is why the More Time to Travel blog is a must-read for all aspiring baby boom travelers.
On Irene's website, readers can find sections dedicated to spa and wellness treatments as well as food and wine to demonstrate how to inject luxury into their getaways, though there are many tips on where and how to make a saving. During 2016, Irene visited Portugal, Bermuda, South Carolina, Florida, Italy, Mexico, Puerto Rico and more, and she's made many more travel plans for 2017.
Irene serves as a delightful reminder that there's never an excuse to stop traveling. Travel broadens the mind no matter what your age or how wise you are, and we're confident that moretimetotravel.com promises to be an enthralling read throughout 2017.
Glamour Granny Travels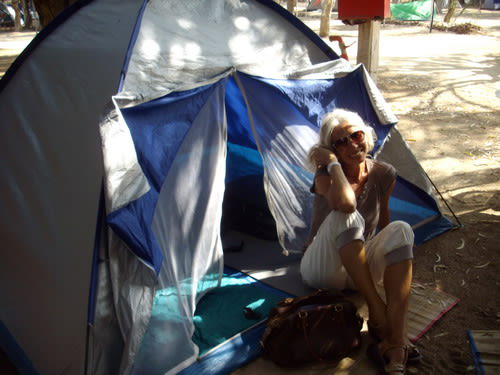 Piegsa-Quischotte is a German-born baby boomer, ex-international attorney, fine travel writer and photographer, and the founder of glamourgrannytravels.com. Her website is dedicated to telling those who think they're past the days of traveling that they couldn't be more wrong, and she knows how to enjoy a holiday just about anywhere in style. On Glamour Granny Travels, readers will find tips on travel fashion, beauty, how to stay safe when traveling, and – of course – where the best locations for solo female travelers are. She's both traveled to and lived in a variety of countries around the world, making her the perfect guru for top travel advice for the female community.
Even though Piegsa-Quischotte calls herself a granny, she's no stranger to adventure holidays. She's created a bucket list of must-do outdoor adventures, rode a motorbike along Daytona Beach, hiked a mountain in Oman and toured London in a retro chic MINI. However, despite her unquenchable sense of adventure, Piegsa-Quischotte knows how to unwind by looking fantastic and enjoying luxurious stays in high-end hotels in nations such as Turkey. Because baby boomers can't help being inspired by the journeys of the Glamour Granny, glamourgrannytravels.com has a worthy place on our list of Top Women Travel Blogs of 2016.
We love this website because it shows that those who've worked their entire lives despite being born in an era of depression deserve to reap the rewards of their hard work, and nobody does it better than Piegsa-Quischotte. We all look forward to seeing what adventures the Glamour Granny has in store for 2017.
Thrilling Travel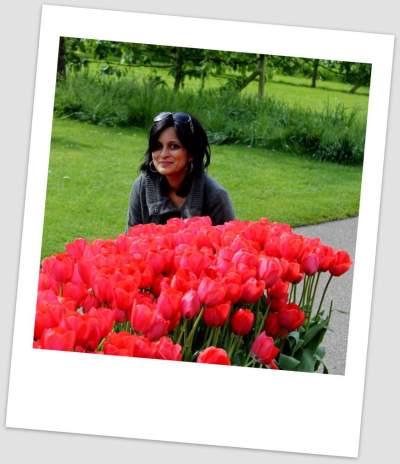 Ami Bhat, also known as the Restless Ball of Energy, is a female traveler who has a talent for tracking down the world's best heritage destinations. She's a big believer that you don't always need to travel to the other side of the world to enjoy a fantastic adventure, which is why she always has plans for making the most of a weekend at home. Ami is also not a traveler with a strict checklist of vacations and will happily visit the same destination multiple times if it gave her a thrill. She was born to be a traveler, and her proud daughter can't seem to sit still for too long either. Because of Ami's yearning to travel the world and document her experiences as she goes, thrillingtravel.in deserves a place on our Top Women Travel Blogs of 2016.
Ami's recent adventures have taken her along the River Seine in Paris, to the tri-colored beaches of Padar Island in Indonesia, white water rafting through south and west India and driving a seakart in the seas of Mauritius. She's jetted off around the world to see a huge variety of natural and man-made wonders, such as the temples of Belur and the beautiful deserts of Rajasthan, India. We love thrilllingtravel.in because it's a reminder that travel can be enjoyed anywhere, even if it's on your doorstep, and we'll no doubt learn a lot more about how to travel like Ami as she continues to update her award-winning blog with gripping articles and stunning photos.
The Diary of a Jewellery Lover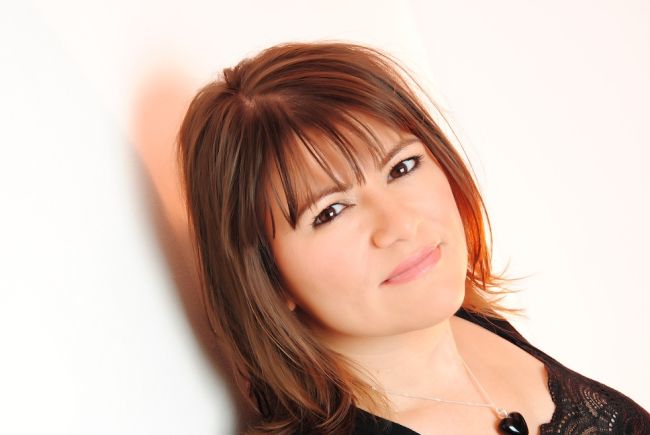 Mel is the founder of thediaryofajewellerylover.com and has a mission to drink an afternoon tea in every major city in the world. Mel is passionate about luxury travel, and she always looks stylish as she heads to new destinations around the world. Mel loves her cozy home in South Wales and particularly enjoys traveling around the UK, Europe, and North America, though she's more than open to visiting exotic destinations in other continents. On her website, you'll find lots of unmissable travel fashion tips as well as advice on where to find the most delicious restaurants in town. Mel certainly won't pass up an opportunity to dine at a Michelin-starred restaurant, but she also loves to eat at any diner that cooks their food with love.
As Mel's website's name suggests, she loves her jewelry, which is why you'll find top tips for taking your jewelry abroad and how to keep everything safe and secure. Readers can learn about some of the most revered hotels in each destination Mel visits, such as The Corinthia Hotel in Budapest, The Hotel Ambria Cortina in the Italian Alps, the Fishmore Hall Hotel, Spa and Restaurant in the English country of Shropshire, and the Bluestone in her home country of Wales. If you're a female traveler looking for fashion ideas, destination advice, hotel reviews and luxurious getaway ideas, you need to mark thediaryofajewellerylover.co.uk as one of your favorite websites.
Luxury Columnist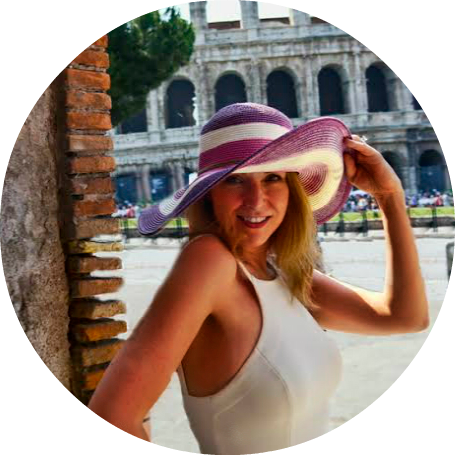 Suze, or the Luxury Columnist as she's more commonly known in the traveling community, is an avid world traveler with a soft spot for anything luxurious. Her website offers fantastic tips and ideas for finding delicious restaurants, elegant hotels, amazing destinations, and the latest fashion trends. Suze's mission is to help everybody inject a little luxury into their lives, both at home and while traveling, and her website successfully shows people how they can do the same. Suze has a talent for finding the lesser-known places in large cities such as Paris and Rome, and she provides excellent reviews and stories of adventures including a hot air balloon ride over the English countryside and what it's like to attend the London Fashion Week.
Various companies have acknowledged luxury Columnist as one of the best online luxury travel blogs, and Suze keeps it regularly updated so that readers can see what she's up to and learn from her exciting experiences. Suze recently enjoyed a luxurious skiing holiday in the Swiss Alps, and she went on cultural excursions and tasted the local delights in Florida. She's also offered some great tips for making the most of two days in Bangkok, how to celebrate the New Year in style in Dublin, and why you should try kayaking the Everglades in Florida.
Suze and her website, luxurycolumnist.com, deserves mention on our list of Top Women Travel Blogs of 2016 because she has a real talent for sharing all things luxury travel related, and her top tips and advice are invaluable to aspiring travelers. Make sure you keep updated with the Luxury Columnist to learn how to enjoy all the world has to offer in style.
Conclusion
As you can see from the fantastic blogs mentioned above, anybody can travel around the world no matter where they're from, how much money they have in the bank, the number of children they have at home or their work commitments. If you're unsure of whether you can embrace the travel bug and leave your comfort zone, become inspired by checking out the stories and advice detailed by the best travel bloggers of 2016. Travel gives people a new admiration for the world and the diverse range of cultures it provides a home to, and once you've left your belongings behind to experience all the world has to offer, you'll never look back. Read the blogs above, be inspired, and pack your bags to enjoy life as a world nomad.