If you have considered traveling to Zambia, whether its for business or tourism to visit its amazing landscapes and take part in the diverse activities the country has to offer, we advise you to check out the latest Covid Entry Requirements For Zambia first.
As part of the Covid Entry Requirements For Zambia you are required to fill out a Zambia Health Declaration Form pre-departure. Because of the pandemic and the requirements to travel, there can be a lot of paperwork and delays in organising your trip. Luckily, iVisa.com provides everything you'll need to know and a fast process for getting your Zambia Health Declaration Form to save you time and stress while planning.
Keep reading below for our FAQs on the latest Covid Entry Requirements For Zambia.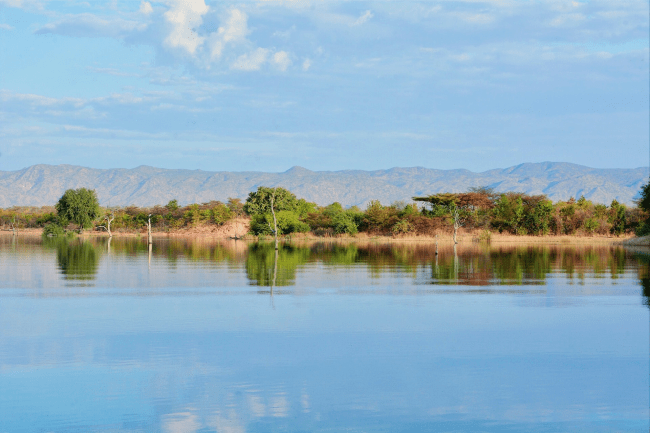 Frequently Asked Questions
What are the COVID restrictions to enter Zambia?
Due to the constant updates on COVID-19 and how the virus is evolving, so are the rules and restrictions. In order to help you out with this process and keep you updated, iVisa.com has prepared a list of FAQs on our Zambia product page regarding the latest Covid Entry Requirements For Zambia.
Do I need a Zambia Health Declaration Form to enter Zambia?
Yes, all travelers who wish to enter Zambia must fill out the form before arriving in the country. You will need to apply for the Zambia Health Declaration Form before departure and show it while checking in.
How do I apply for my Zambia Health Declaration Form?
With the help of iVisa.com you can apply for your Zambia Health Declaration Form in 3 simple steps:
Step 1: Answer a couple of personal questions about yourself and your trip.
Step 2: Once you've made sure you selected the correct form as well as the information given choose the processing option best suited to you. Then pay the fees with a credit or debit card.
Step 3: Finally, add any documents required and click 'Submit'.
Once complete, our team will send you an email confirmation with the final document attached. Keep reading for more information on the Covid Entry Requirements For Zambia.
What are the Costs/processing times?
At iVisa.com we offer you 3 processing and pricing options:
Standard Processing:

24 hours

-

USD 34.49

Rush Processing:

8 hours

-

USD 67.99

Super Rush Processing:

4 hours

-

USD 113.99
Is iVisa.com a legitimate company?
Our Company is accredited and recognized by the International Air Transport Association (IATA) and has a validated IATA Agency Code.
Remember that the customer service team at iVisa.com is here 24/7 to answer any questions you may have about our service.
Who can help me out if I have more questions?
Please don't hesitate to contact our customer service agents if you have further questions, they're available for you 24/7.
iVisa.com Recommends
Zambia is a fascinating country in the south of Africa filled with natural wonders, pioneers in safari walking tours, where you will get to appreciate the wild animals and beautiful landscapes this beautiful land has to offer. Home to the great Victoria Falls, on the border with Zimbabwe, a treasure of humanity that everyone should see at least once.
Zambia is a diverse nation comprising a diversity of tribes, each of which speaks its own language, in addition to one of the seven official languages of the country, including English! The Zambians are a very happy and friendly people who welcome visitors with open arms to their beautiful home. There said to be 73 tribes in Zambia and the main tribes in Zambia are Bemba, Nagoni, Lozi, Chewa, Chokwe, Lunda, Luvale, Tonga, and Tumbuka. The Bemba being the largest tribe, making up approximately 36 per cent of the population. The Bemba people practice shifting cultivation, pollarding the forest trees and planting the staple, finger millet, in the ash derived from burning the branches.
Imagine all there is to see and learn in Zambia with so many tribes and history, a rich country to explore, start planning your trip asap!