Please note: All Zambia COVID-19 testing requirements have been lifted. Also, the Zambia Health Declaration is no longer required.
If you want to visit Zambia, you will need to take into account some health requirements to enter. To prevent visitors from getting infected by different diseases, you might wonder, "Do I need a vaccine to travel to Zambia?." Luckily, iVisa.com will explain it to you. Do not forget to contact your doctor to check what other vaccines you should also need.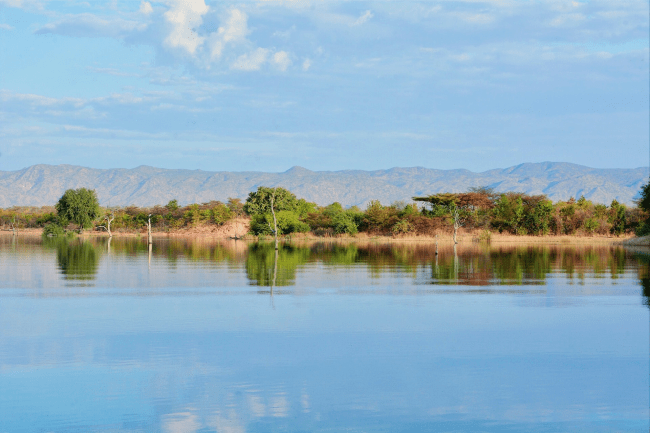 As you know, there are other travel conditions that you have to present during your arrival to Zambia. That is why iVisa.com recommends you to find all information related to it on our website.
Learn if "Do I need a vaccine to travel to Zambia?" in the following lines.
Apply for your eVisa now
The first thing you have to do is to enter iVisa.com's page.
Secondly, complete the online form with your private details.
Now review all the information you provided to ensure it is 100% correct, and select a processing speed.
Pay for your fees and attach the items necessary to process the request.
Get your travel document.
Apply for all your travel documents with iVisa.com to visit Zambia.
Frequently Asked Questions
Do I need a vaccine to travel to Zambia?
Yes, you will need not only one but different vaccines for your trip to Zambia. It is essential that you first consult your doctor more about it. The vaccines you must have are the following:
Measles.
Polio.
Chickenpox.
Diphtheria-Tetanus-Pertussis
Influenza.
Measles-Mumps-Rubella (MMR).
You will also need other vaccines, but they will depend on where you will stay in Zambia. Some of these vaccines are Hepatitis A, Malaria, Typhoid, Cholera, Hepatitis B, Rabies, and Yellow Fever. That is all you need to know about Do I need a vaccine to travel to Zambia?. Remember that you might also need other travel requirements, and you can check them here.
Start your travel procedures with iVisa.com.
Do I need a COVID vaccine or vaccination certificate to enter Zambia?
No, you don't. As of today, COVID vaccination passports or certificates are not mandatory to enter Zambia. Since information may change quickly, we advise you to follow up on the latest Zambia travel updates and/or contact your local embassy.
Please note that: All Zambia COVID-19 testing requirements have been lifted
Do I need to take a COVID-19 test to enter Zambia?
All Zambia COVID-19 testing requirements have been lifted
Is it mandatory to quarantine on arrival to Zambia?
Quarantine requirements: There are no quarantine requirements in Zambia.
What other documents do I need to enter Zambia?
You might also have to apply for a paper visa or an eVisa. To check what document you need to show to enter the country, you can use the iVisa.com visa checker tool. It will help you to check it.
What information do I have to provide?
The email address that you prefer to use to receive our notifications and your documents.
Your current valid passport.
The payment method of your preference to pay for our services.
As you can see, it is not complicated to get your travel documents with iVisa.com. As we clarified what you need to know about Do I need a vaccine to travel to Zambia?, we will help you with all you need.
Do you offer different options to pay?
Yes, iVisa.com offers three alternatives of payment based on our customers' budget.
If you prefer the lowest price to get your documents, the Standard Processing is what you need. However, you will have to wait an average time.
In case you want a fast service for a higher budget, the Rush Processing is what you are looking for.
If you want to receive your document almost right away despite its price, you should choose the Super Rush Processing.
Why should I trust iVisa.com?
You have plenty of reasons why you should trust iVisa.com! We are ready to help you to clarify your question "Do I need a vaccine to travel to Zambia?". We understand your concern about the security of your information. However, we have one of the safest platforms that protects your data from any third parties because we take the security of your data very seriously. You can also trust iVisa.com because of the phenomenal experience that other customers had, as you can check here.
Do not hesitate to apply now with iVisa.com!
Where can I find more information?
Feel free to reach our customer service agents who will be ready to explain Do I need a vaccine to travel to Zambia? to you at any time. You can also contact us via email at [email protected]. We recommend you to check the iVisa.com website to look more about other details you must bear in mind before entering your country.
Apply right now with iVisa.com!
iVisa.com recommends
Zambia is one of the stunning countries in Africa where you will have the opportunity to explore different cultures and find one of the world's seven natural wonders.
This country has no coastline and is located in southern Africa. It has rugged terrain and diverse fauna, with many parks and safari areas. On its border with Zimbabwe, there is the famous Victoria Falls, which the indigenous people called Mosi-oa-Tunya, or "smoke that thunders", with a 108 m high foggy drop towards the Batoka Gorge. Just below the waterfall, the Victoria Falls Bridge, which is a spectacular vantage point, crosses the Zambezi River.
Prepare your adventure and apply for your documents with us!