If you plan to go to Zambia anytime soon, good news! Thanks to iVisa, you may be eligible for a Visa from Zambia, which is an approval letter that will get you into Zambia on one of the three airports listed on the site: Kenneth Kaunda International Airport in Lusaka, Harry Mwaanga Nkumbula International Airport in Livingstone, and Simon Mwansa Kapwepwe International Airport in Ndola. The entire process is effortless, you only need to apply online.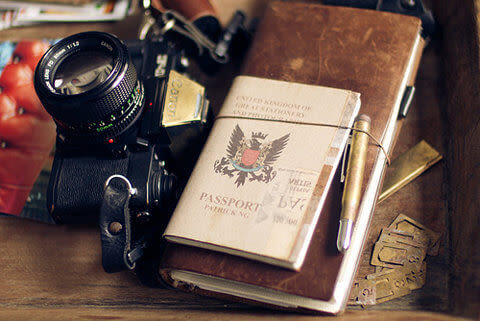 Frequently Asked Questions (FAQs)
Do I need a visa to visit Zambian?
It depends on your nationality. The first thing is to check your eligibility by using iVisa's Visa Checker. Just insert your country of origin and select Zambia as your destination. The information you need will be displayed in just a second.
What is a Zambia eVisa?
An eVisa is an official document permitting entry into and travel within Zambia. It is an alternative to visas issued at Zambia missions and at the ports of entry. Upon arrival at the Port of entry, you are expected to present your passport and your visa approval letter.
How long can visitors stay in Zambia with an eVisa?
Visitors with an eVisa will be able to stay in Zambia for a maximum of 90 days in Total. This eVisa also allows a Single Entry to the country.
What are the documents required to apply?
Depending on your nationality and the purpose of the visit there may be additional requirements, but the essential requirements we need you to provide are:
Applicant Photo

Passport Personal Details Scan

Proof of Accommodation

Airline Confirmation

Cover Letter

Last Page of Passport (if applicable)

Invitation Letter (if applicable)

Business Registration of Inviting Company (if applicable)
How long is the Zambia eVisa valid?
Your Zambia eVisa will be valid for 90 days after issued.
What are the prices?
As mentioned above, the price depends on the processing time you choose. For this, you have three options with affordable prices:
Standard processing time – if you go for this option, the price is USD 77.00 (service fees included). It is the cheapest option, and most people go for it. Moreover, you have to wait only 3 Business Days to receive the eVisa.

Rush processing time – this option will get you the approval letter a little bit faster. You only have to wait 2 Business Days, and it costs you USD 117.00 (service fees included).

Super Rush processing time – this is meant to help people who want to be on the plane to Zambia the next day. It takes 1 Business Day for the request to be processed, and as you may have guessed, it is a bit more expensive than the previous two. It cost USD 137.00 (service fees included).
Click here to start your application.
How does the Zambia eVisa work?
Your Zambia eVisa will be issued electronically by the Ministry of Foreign Affairs of the Zambian Government. iVisa makes the hard work by entering the information you provided into the eVisa system and after they review it, we are notified of the outcome of your application.
How long does it take to apply for a Zambia eVisa?
You only need to deal with our simple application form. This will take you less than 10 minutes of your time! iVisa takes care of the rest and sends your eVisa by mail.
How can I apply for a Zambia eVisa?
Applying for a Zambia eVisa has only three steps:
The first step will ask you to fill in your general information. You also need to choose the processing time from the options mentioned above.

The second step will ask you to revise step one and make the payment.

The last step consists of a questionnaire and a photo upload. At this point you will need to upload your passport scan. Other documents may be required as well, but it depends on personal circumstances.
Click here to start. After you are done, submit your form and wait for your visa to arrive. In case you need assistance to fill out your application, iVisa has a fantastic support service that you can call 24/7.
What happens after I have applied?
Once the application is done, iVisa will send you your Zambia eVisa by email in the timeframe chosen. No need to deal with the embassy. We do it for you so you don't lose valuable time.
Can the eVisa be used at any port of entry to Zambia?
No. the eVisa for Zambia can only be used at the following airports:
Kenneth Kaunda International Airport – Lusaka.

Harry Mwaanga Nkumbula International Airport – Livingstone.

Simon Mwansa Kapwepwe International Airport - Ndola.
Do I need to present my eVisa upon entry?
No, since immigration officers at Ports of Entry can verify your eVisa approval in their systems. However, it is recommended you carry your printed eVisa approval letter just in case.
How can I apply for my family or friends?
You can apply for friends or family by making sure to have all the required documents (you can see above in this article). If you are applying for only one friend or family member, just apply here introducing his or her data. In case you need to apply for more than one person, you can do so by clicking on 'Add new applicant' in the application form and completing the information required.
What can I do if I make a mistake in my application?
If you made a mistake when entering your data online then please contact our customer service representatives as soon as possible via online chat to assist you.
Your Zambia eVisa is linked to your passport number, if we already submitted your application, then you can NOT make any changes and you will have to apply again but we will NOT charge you another service fee.
Is it safe to use iVisa to get my Zambia eVisa?
Of course. We know that many people think online information leaks and that their personal info is at risk of getting into the wrong hands. However, that is not the case with our services. We provide maximum safety for your personal data, confidentiality, and we invest a lot in the security of our database. Your personal information could not be safer. You can check what hundreds of happy customers say about us here.
I have more unresolved questions, where can I find more info?
For specific questions, click here and start chatting with one of our customer service representatives. If you want to find more info and FAQs, click here.