If you're a Congolese citizen and you want to travel to a safari adventure in Zambia, then you'll need a Zambia eVisa. Getting an eVisa is not as hard as getting a consular visa, so you can consider yourself lucky this time.
Believe it or not, the eVisa is widely used in many countries now. These types of visas can be obtained conveniently from visa expediting companies, like iVisa. The best thing is that you don't need to go to an embassy if you apply for an eVisa.
If you want to learn more about the Zambian eVisa then we recommend you to keep reading this article.

Frequently Asked Questions / FAQs
Do I need a visa to travel to Zambia if I'm Congolese?
Yes, you need a visa to enter Zambia, but this can be a [Zambian eVisa]/apply-online/zambia?nationality=CG&selectedVisaCategory=45).
What is a Zambia e-Visa?
It's a document that allows you to visit Zambia legally. It is an alternative to the consular visa.
How long is the Zambia e-Visa valid for?
This eVisa is valid for 90 days after issued.
How many types of e-Visas are there for Zambia?
There are only two for Congolese citizens:
The eVisa , which is the most used.
The transit e-Visa for those who are transiting through the country.
What are the requirements?
iVisa's service is just like any other online service. This means that you need to submit a few documents and information so we start your process. We'll be inputting these in your approval letter while you use your time to get ready for your trip. This is what you have to provide:
Applicant Photo

Passport Personal Details Scan

Last Page of Passport (if applicable)

Airline Confirmation

Cover Letter

Invitation Letter (if applicable)

Business Registration of Inviting Company (if applicable)

Travel Authorization by Employer or University (if applicable)

Host's ID (if applicable)

Proof of Accommodation (if applicable)
iVisa will send you a copy of the issued document via e-mail in PDF format and you need to print it before you leave. You have to offer a valid e-mail address to receive this copy. Remember that iVisa accepts multiple payment methods, so you can use a credit or a debit card. If you have a PayPal Account, you can use that too.
How long can I stay in Zambia?
You can stay there 90 days in Total.
What are the Processing time and fees for the Zambian eVisa?
One of the many concerns about eVisas is the price, that's why iVisa offers you three options that will vary according to the processing time. In other words, the faster you want your eVisa, the more you have to pay:
Standard processing time: You get your eVisa in 3 Business Days by paying USD $73.49.

Rush processing time: You'll obtain your eVisa in 2 Business Days, and it costs USD $106.99.

Super rush processing time: You'll receive your eVisa even faster than the previous option, in only 1 Business Day but for a price of USD $145.99. This option is the most expensive, but is comprehensible since you get your visa the fastest way possible.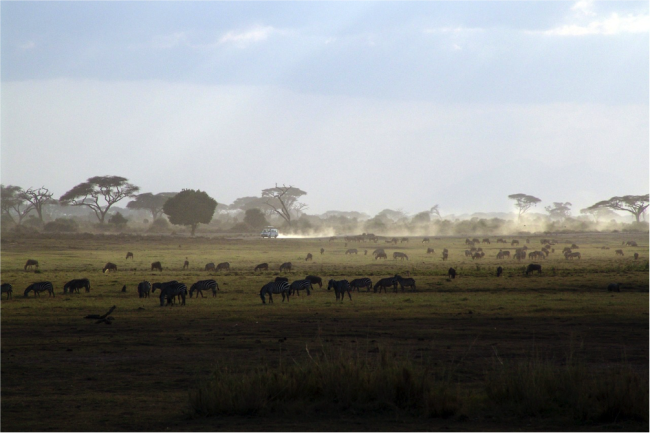 How can I apply?
Since there are only three simple steps that need to be accomplished, your application should only take a maximum of 20 minutes. However iVisa understands that assistance might be required from time to time. That's why iVisa's customer service is already to help anytime.
The initial step consists of filling in general information. You have to fill in details like your name, address, arrival date in Zambia, passport info, and a few other things. You must also select the visa type and the processing time at this point.

Making your payment is the next thing to do. Also, you should meticulously review all your information and spot any mistakes. Since this is your only chance to make amendments, this step is very important. Once your application is processed, any revision is no longer possible. Due to this, you will have to do the application and payment again.

Last but not least; you will be required to upload the documents mentioned above. You may also need to submit additional documents if necessary, but don't worry, you will be quickly notified of what you need to provide. After completing the steps, simply send your application form and wait.
Are you ready to apply? Click here to start.
Can I enter Zambia with my eVisa at any point of entry?
This eVisa is valid only at three points of entry:
Kenneth Kaunda International Airport in Lusaka.
Harry Mwaanga Nkumbula International Airport in Livingstone.
Simon Mwansa Kapwepwe International Airport in Ndola.
What conditions must my passport have for the Zambia e-Visa?
Your passport should have at least 6-months of validity starting with the arrival date in Zambia. It should also have at least one blank page.
How will I get my Zambian visa once it's approved?
Once your eVisa is approved, we'll send you the e-Visa confirmation via e-mail, so you have to stay alert with your inbox.
Do I need to enter Zambia on the exact date specified in my application?
No, it's not necessary. The e-Visa is valid for 90 days after issued, so you can enter Zambia on any date within this period.
What if I'm transiting through the country?
You'll need to apply for a Transit eVisa. This eVisa has the same price as the Tourist eVisa with a single entry, so the processing times and fees will be the same as above.
How does the Zambian eVisa look like?
I still have more unresolved questions, where can I find more information?
If you want a faster and better resolution, you can click here to start talking to one of our customer service agents who'll be glad to assist you. You can also click here if you want to stay updated about this eVisa.
Start your application here and enjoy this beautiful African country.