Visiting countries like Zambia always brings wonderful experiences. To make sure that there will be no delays to your trip, a detailed planning is always a smart thing to do. Equally important too, Emirati also needs travel documents like visa. There are lucky nationalities that do not need visa when travelling. However, not being included to these countries doesn't mean you have to go through all the hassles just to obtain a visa. Luckily, there are already companies that are providing same travel documents. iVisa is one of these companies so they came up with the same service to assist travelers like you. You only need a few basic documents to get started. With a minimal effort and 20 minutes of your time, your approval letter can be yours as quickly as 24 hours.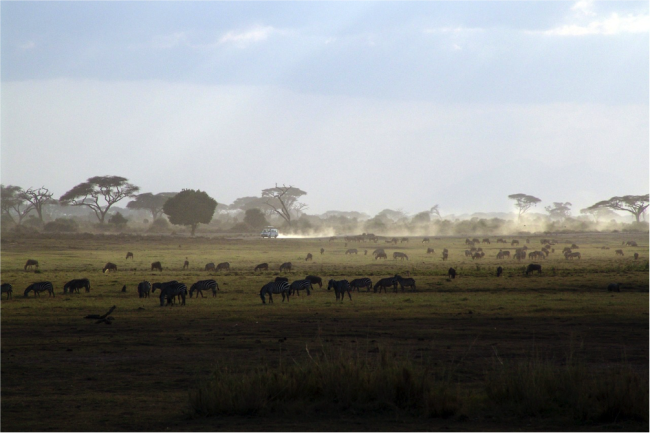 What does Emirati need?
The first thing that you need to verify is what document do already have and what else do you need. Here is a list of what you need to provide:
A valid passport – if you already have a Emirati passport, check its expiry date and make sure that it is valid for at least another six months from your date of arrival in Zambia.

Proof of accommodation – a hotel confirmation or a letter a host will suffice.

Return flight ticket

A scan of the information page of your passport

A digital photo of you – the photo needs to meet the criteria for a passport photo.

E-mail address – iVisa will send you a copy of the issued document via e-mail in PDF format. You need to print it before you leave.

Means of payment – iVisa accepts multiple methods of payment. You can use a credit or a debit card, and since Paypal has become quite popular in these past few years, you can use that as well if you have an account.
Processing time and fees
As a reminder, you are actually paying iVisa to obtain your approval letter. The approval letter is vital to get Zambia visa. Once you arrive in Zambia, the visa itself will be paid separately at the immigration office. The amount that you need to pay is determined by your nationality. As for the processing time, iVisa provides Emirati with three reasonably price options:
Standard processing time – for $20, you will receive your document within 3 business days.

Rush processing time –this option costs $60 but will have your document ready within 2 business days.

Super Rush processing time – if you needs to be on a plane to Zambia as quickly as possible, this option is a perfect choice. For the cost of $80, it only takes 1 business day for your application to be processed.
How about the application process for Emirati?
There are only 3 steps to be accomplished so your application should only take a maximum of 20 minutes. However, in the event that an issue or difficulty arises from your application, iVisa's customer service is always standing-by to help you. The initial step consists of filling in general information like your name, address, date of arrival in Zambia, passport info, and a few other things. You must also select the visa type and the processing time at this point.
The second step will ask Emirati to send their payment and review all the information that was provided. This part is very important. Any mistakes that you were not able to revise will no longer be amenable once your application is processed. In such case, you will lose both time and money.
The last step consists of additional photo upload. Also, Emirati will be required to upload additional documents but it depends on your personal circumstance. For example, if you travel with your underage child, you need an authorization letter from the other parent. After finishing all three steps, you only need to wait.
Don't forget that the approval letter is accepted only at three points of entry: Kenneth Kaunda International Airport in Lusaka, the Harry Mwaanga Nkumbula International Airport in Livingstone, and at Simon Mwansa Kapwepwe International Airport in Ndola. However, the visa on arrival is available wherever. At the same time, Emirati needs to pay a fee once arriving in Zambia. The amount differs from nationality to nationality.