Citizens from Ghana who plan to travel to Zambia in the future, are eligible to obtain an electronic visa. With that in mind, you are no longer required to go to your local Zambia embassy. Instead, you can apply online using any device with internet connection, and get your Zambian eVisa in as little as 1 Business Day.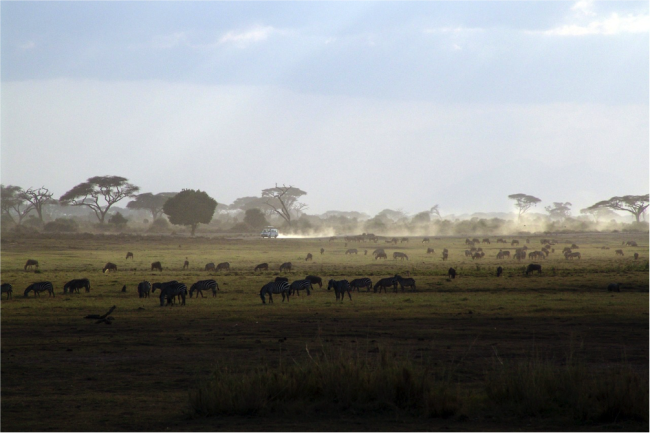 Frequently Asked Questions (FAQs)
I have a Ghanaian passport, do I need a visa to visit Zambia?
Yes, Ghanaian visitors are required to apply for a Zambia eVisa. You can check the requirements here.
What is a Zambia eVisa?
An eVisa is an official document permitting entry into and travel within Zambia. It is an alternative to visas issued at Zambia missions and other ports of entry. Upon arrival to Zambia you are expected to present your passport and your visa approval letter.
How long is the Zambia eVisa valid for?
This eVisa has a validity of 90 days after issued and grants a Single Entry for a maximum stay of 90 days in Total.
What are the documents required to apply?
iVisa will require a few documents and information in order to handle the application for you. However, the documents we ask for are easily obtainable and collecting them shouldn't be too difficult. Below is the list of what you need:
Applicant Photo

Passport Personal Details Scan

Last Page of Passport (if applicable)

Airline Confirmation

Cover Letter

Invitation Letter (if applicable)

Business Registration of Inviting Company (if applicable)

Cover Letter from employer/school (if applicable)

Host's ID (if applicable)

Proof of Accommodation (if applicable)
What are the processing times and prices?
iVisa gives you three excellent options that should satisfy your needs and budget for the processing time. They are as follows:
Standard processing time – you will receive your eVisa within 3 Business Days, and you have to pay only USD 55.00 (service fees included).

Rush processing time – by opting for this choice, your eVisa will be ready within 2 Business Days, and it costs more than the previous choice. You will be charged USD 99.00 (service fees included).

Super Rush processing time – this option is meant to satisfy the needs of people who need to be on the plane to Zambia the next day. It takes only 1 Business Day for the application to be processed. As you may expect, it is more expensive. You will be charged USD 112.00 (service fees included).
Click here to start your application.
How does the Zambia eVisa work?
The Republic of Zambia, more specifically the Ministry of Home Affairs (Department of Immigration), launched the eVisa system in October 2015. The electronic visa (eVisa) is an online system to apply for a visa to Zambia. Travelers who ordinarily require a visa to come to Zambia are eligible to apply through this method after submitting the required information and payment.
iVisa offers a fast and simple solution to obtain your Zambian eVisa. Travelers fill out an online application and are sent an electronic Visa on Arrival Tourist Letter. The immigration official upon arrival can look up the letter on their system, but we highly recommend that travelers print out the document. Upon presentation of the letter, the immigration official will provide the visa at the airport. It is all a very simple process.
How long does it take to apply for a Zambia eVisa?
Less than 10 minutes. All you have to do is fill out our easy application form and thats it! iVisa will handle the rest.
How can I apply for a Zambia eVisa?
You have to complete your application form to process your order. There is no need to worry since it is a straightforward process to complete. Also, iVisa can help you if you require any assistance. Simply contact their customer support, and someone will help you in every step.
The first step will require you to fill in your basic information like name, address, passport info, date of arrival in Zambia, and a couple of other things. You also need to select the visa type and processing time.

In the second step you will have to send payment and review all the information that was provided. This step is very important. If you make a mistake and you did not diligently revise it before your application is processed, you need to apply again. You will lose both time and money because iVisa has a strict no-refund policy after processing.

The last step consists of additional photo upload. Citizens from Ghana will be required to upload some of the documents mentioned above, however, you may be asked to upload additional documents as well. It depends on your personal circumstance. For example, if you travel with your underage child, you need an authorization letter from the other parent.
Click here to start. Once you have completed all three steps, all you have to do is wait. But your job is pretty much done at this point.
Do I need to present my eVisa upon entry?
No, since immigration officers at Ports of Entry can verify your eVisa approval in their systems. However, it is recommended you carry your printed eVisa approval letter just in case.
Is it safe to use iVisa to get my Zambia eVisa?
Many people think that online information leaks and that their personal info is at risk of getting into the wrong hands. However, that is not the case with our services. We provide maximum safety for your personal data, confidentiality, and we invest a lot in the security of our database. Your personal information could not be safer. You can check what hundreds of happy customers say about us here.
I have more unresolved questions, where can I find more info?
For a faster resolution click here and start chatting with one of our customer service representatives. Alternatively, you can find more info and FAQs here.