In addition to preparation for safari adventure in Zambia, Greek also requires visa. In this aspect, iVisa can give assistance without you visiting the diplomatic mission. Because you have the option to apply online, this makes it very convenient since all you need is a laptop or a smartphone and internet connection to apply. Even though only 95 nationalities currently qualify for an evisa, your chance of being eligible is still high.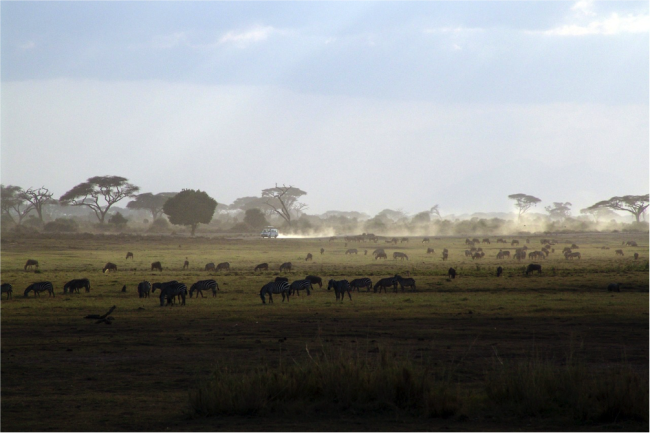 With regard to qualification, you can use a tool called the Visa Checker to confirm it. Positioned in the upper-right corner of iVisa's website, simply select your nationality as Greek from the menu and choose Zambia for destination. Your eligibility status is shown quickly. Conveniently, you will be redirected to the application form if you are eligible. What could be simpler than that?
What is Greek required to do?
The first step that you will take is to collect all the documents and information. iVisa can begin your application once they have the required papers. Below is the list of what you need to submit:
A valid passport – double check your passport to be sure that it is valid for at least six months from your date of entry in Zambia.

Proof of accommodation – a hotel confirmation or a letter from a host will suffice.

Return flight ticket

A scan of the information page of your passport

A digital photo of you – the photo needs to meet the criteria of a passport photo.

E-mail address – iVisa will send you a copy of the issued document via e-mail in PDF format. You need to print it before you leave.

Mode of payment – iVisa accepts multiple methods of payment including credit/debit card and PayPal as well since it has become quite well-known in the past few years.
Accomplishing the application will be your next step and it is not daunting to do so since it can be completed in 10 minutes. Moreover, you can contact iVisa's 24/7 customer service if you require any assistance with it.
There are three steps in the application process. The first one includes your general information such as name, address, e-mail, date or arrival in Zambia, passport info, and so on. After that, Greek must also choose the processing time and visa type during this time. Visa type have options for number of entries and processing time comes with three options:
Standard processing time – you will receive your evisa within 3 business days for only $20.

Rush processing time – by selecting for this choice, your evisa will be ready within 2 business days, and it costs more than the previous choice for the price of $60.

Super Rush processing time – this option is perfect for Greek who need to be on the plane to Zambia as quickly as possible. It takes only 1 business day for the application to be processed. As you may expect, it is more expensive at the cost $80.
The second step will be about payment using the methods mentioned above. The information that you have submitted should be carefully reviewed. It is crucial to do so since corrections are impossible once your application is processed. This may cause delay with your travel to Zambia because you will repeat the application.
As case to case basis, Greek may submit additional documents as the last step of the application. For example, Greek traveling with minors requires additional documents than people travelling Zambia alone. Regardless of the additional documents, you will be notified right so you can upload it promptly.
Please note that you need to pay some fees upon arrival in Zambia. iVisa charges the processing of your application so that you get an approval letter. The visa per se will be given to you in Zambia once you made payments at the immigration office. Lastly, the approval letter is accepted only at Kenneth Kaunda International Airport in Lusaka, the Harry Mwaanga Nkumbula International Airport in Livingstone, and at Simon Mwansa Kapwepwe International Airport in Ndola. Visas on arrival, on the other hand, are available all on airports.