Aside from detailed planning, a visa is required if Rwandan wants to travel to safari adventure in Zambia. Although there are lucky citizens because they are from a visa-exempt country, you can consider yourself lucky as well. Why? Well, getting a visa is not that hard nowadays. Believe it or not, the electronic visa is now widely used in many countries. eVisas can be obtained conveniently from visa expediting companies. As such, iVisa is also now offering the same service to travelers like you. It is so convenient that the whole process is done online; you only need a few basic documents to get started. With a little effort and 10 minutes of your time, your eVisa can be yours as quickly as 1 Business Day.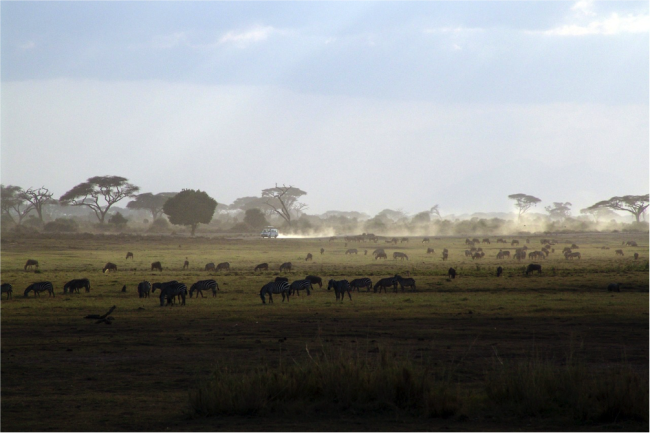 Frequently Asked Questions(FAQs)
I'm from Rwanda, do I need a visa to enter Zambia?
Yes, but it is an easy process. You can apply online for a Zambia eVisa and get ready as soon as you prefer to have it.
What is a Zambia eVisa?
It's an official document that permits you to enter into and travel within Zambia faster since it works as an approval letter. It is an alternative to visas issued at any Zambia Embassy since you just have to show this document in order to get the actual visa upon arrival.
How long can I stay in Zambia if I have a passport from Rwanda?
If you apply for your Zambian eVisa you can easily stay 90 days in Total.
What do I need to apply online?
To begin, you need to provide iVisa with some documents and information. They will handle all the dirty work so that you can invest your time in something else regarding your trip. Here is a list of what Rwandan need to provide:
A valid passport – getting one is easy and if you already have a passport, do not overlook its expiry date. Make sure that it stays valid for at least six months from the date of arrival in Zambia.

Proof of accommodation – a hotel confirmation or a letter from a host will suffice.

Return flight ticket.

A scan of the information page of your passport.

A digital photo of you – the photo needs to meet the criteria of a passport photo.

E-mail address– iVisa will send you a copy of the issued document via e-mail in PDF format. You need to print it before your departure.

Mode of payment – iVisa accepts multiple modes including credit/debit card and PayPal payments.
How long does it take to get this eVisa and how much does it cost?
We're mentioning both things at the same time 'cause one complements the other. In other words, you pay for how fast you want your eVisa.
These are your options:
Standard processing: If you choose this, you get your eVisa in 3 Business Days for a price of USD 77.00.

Rush processing: With this process, you'll have your visa in 2 Business Days, and it costs USD 117.00.

Super rush processing: You'll get your visa even faster the options mentioned before, in only 1 Business Day but for a price of USD 137.00. This option might be the most expensive but is comprehensible since you get your visa basically in one day.
How can I apply for this Zambia eVisa?
The application form is simple to fill in. If you require any help, iVisa has a 24/7 support service that is ready to take your call and help you every step of the way.
This process has three stages:
Stage number one will require your basic information. It should take just a couple of minutes to fill in. At this point, you must also choose the processing time. You can select one of the three options available.

The second step consists of a simple revision and payment.

And in the last step, you will be required to upload additional documents. After you are done with all of that, you can hit submit and wait for your approval letter to arrive in the timeframe you chose.
How many times can I enter Zambia with my Rwandan passport?
You're able to have Single Entry with your eVisa, so you can enter once. Keep that in mind when traveling to Zambia.
Do I need a Zambian eVisa if I am in transit through the country?
You need a special eVisa named Transit eVisa. We can also help you with that applying here.
How does the Zambian eVisa look like?
What if I make a mistake in my application form?
In case you commit any mistake, you can contact us as soon as possible to assist you. But keep in mind that this is possible as long as the application form isn't already issued. When the application form is already issued we can't change any information.
Is it safe to get my Zambia eVisa here?
Yes, you can trust us. We work with professionals that have been providing official visas for more than 7 years. Even if there are still some people thinking that online information can leak and put them in danger, be sure that it doesn't happen with our services. We offer maximum safety for your personal information.
Where can I read more information?
In case you still have some doubts, then you can click here and start chatting with one of our customer service agents who'll be happy to assist you. You can also click this link if you want to stay updated about the Zambian visa for Rwandan citizens.