Zambia visa for Swedish
While a careful planning is needed when visiting Zambia, travel documents such as visa is equally important too. iVisa is quite aware of all the hassles that comes along with obtaining a visa so they created a service to assist you get your travel papers easily. Swedish can obtain their travel document without having to step a foot at Zambia's diplomatic mission. The service is so convenient that they can apply through the internet instead. Everything is done digitally so you just require a laptop or a smartphone with and internet connection. There are already 95 nationalities that are qualified to such service and you also have a high chance of being qualified.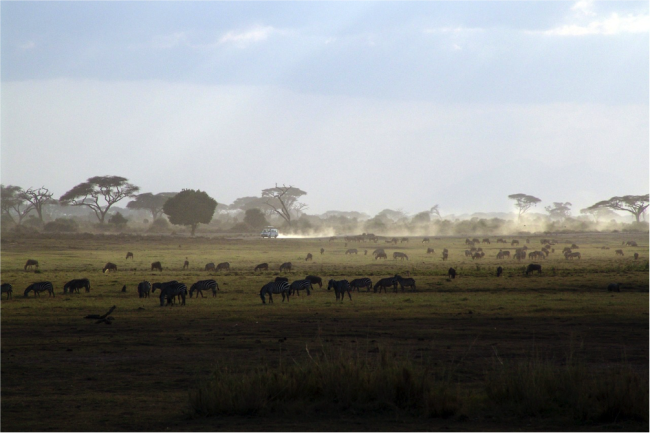 iVisa created Visa Checker so you can easily verify your eligibility, since this a very important step. Positioned conveniently in the upper-right corner of iVisa's website, just pick your nationality as Swedish from the menu and choose Zambia for destination. Visa Checker will instantly display your eligibility then you can proceed with your application. That's how simple iVisa's process is.
What is Swedish required to do?
Collecting all the required documents and information is the first thing that you need to accomplish. Once iVisa obtains your requirements, they can initiate application process. Below is the list of what you need to submit:
A valid passport – getting one is easy and if you already have a passport, do not over look its expiry date. Make sure that it stays valid for at least six months from the date of arrival in Zambia.

Proof of accommodation – a hotel confirmation or a letter from a host will suffice.

Return flight ticket

A scan of the information page of your passport

A digital photo of you – the photo needs to meet the criteria of a passport photo.

E-mail address – iVisa will send you a copy of the issued document via e-mail in PDF format. You need to print it before your departure.

Mode of payment – iVisa accepts multiple modes including credit/debit card and PayPal payments.
10 minutes is all you need to complete the next step of the application. This can be accomplished easily, however, iVisa understand that you might need assistance with the application. With this in mind, iVisa have customer service that is available 24/7.
Like other application process, the first steps requires you to fill in your details such as your general information such as name, address, e-mail, date or arrival in Zambia, passport info, etc. Swedish also needs to choose the processing time and visa type after providing information. Visa type have different number of entries while you can select among three processing times:
Standard processing time – while this may be the slowest options, you only need to pay $20. You will receive your evisa within 3 business days.

Rush processing time – you can opt for this for $60 and your evisa will be ready within 2 business days.

Super Rush processing time – At the price of $80, this option is great for Swedish who need to depart for Zambia as quickly as possible. It takes only 1 business day for the application to be processed.
Once you have filled in your details and selected the processing time, you will need to send your payment. After that, review your information carefully to make sure that everything is accurate and correct. Please note that corrections are not allowed once your application is processed. A misspelled word in your document will render it useless and you will redo the application.
Depending on your personal circumstance, additional documents may be requested from Swedish in the last step. For instance, additional documents are required when travelling to Zambia with minors. Whatever the document may be, you will be promptly notified.
Upon arrival in Zambia, you are also required to pay additional fees. iVisa charges the processing of your application so that you can acquire an approval letter. The visa per se will be given to you in Zambia once you made payments at the immigration office. Lastly, the approval letter is only accepted at Kenneth Kaunda International Airport in Lusaka, the Harry Mwaanga Nkumbula International Airport in Livingstone, and at Simon Mwansa Kapwepwe International Airport in Ndola. On the other hand, visas on arrival are available all on airports.