Zimbabwe is often overlooked by those travelers looking to explore the wonder of the African continent. But the adventurers who did, came back impressed at the beauty, richness, and friendliness of the Zimbabwe people. However, it is always wise to be prepared. Find out more about why travel insurance for Zimbabwe is a good idea.
Join the exclusive group of tourists who venture into this magnificent land and discover all it offers. Below, we'll tell you if you need travel insurance in Zimbabwe for international travel, and more info about the Zimbabwe Customs Declaration and Zimbabwe Visa. Let's get started!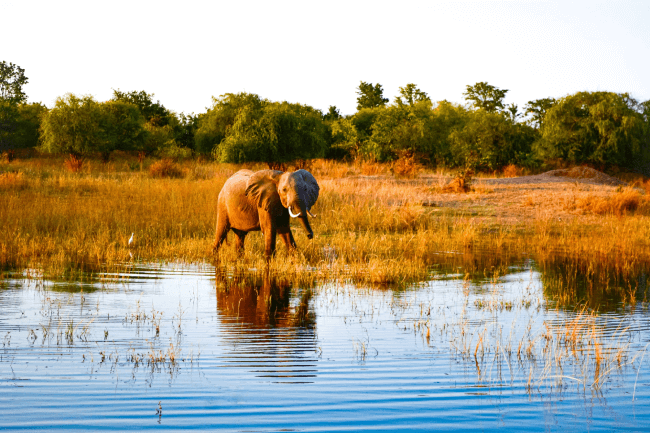 Do I need travel medical insurance to enter Zimbabwe as an international traveler?
The short answer is no. Having travel insurance to enter Zimbabwe is not mandatory, but is highly recommended. Medical facilities and services are available in major towns and the capital, Harare.
But if you're venturing beyond Zimbabwe's capital (and why wouldn't you?), it's advisable to have insurance to cover medical expenses in case of an emergency. It's also recommended to have comprehensive travel insurance that covers lost baggage and trip cancellation.
Travel insurance Zimbabwe coverage
It is recommended to get a travel insurance policy that includes coverage for the following:
Trip cancellations, disruptions, and delays

Lost baggage

Lost personal belongings or cash

Medical treatment, medicine, and evacuations

Emergency assistance
Zimbabwe travel insurance medical and health coverage
In general, any health insurance plan should cover the following medical topics:
Medical treatment and medicine

Emergency medical evacuation

Medical emergency and hospitalization

COVID-19 related emergencies
If you have any pre-existing medical conditions or illnesses, you should include them in your insurance policy.
Travel risks for international travelers in Zimbabwe
To make sure you have the best experience on your trip to Zimbabwe, make sure to follow our travel advice:
Don't leave your personal belongings unattended
Petty crime and pickpocketing are common in Zimbabwe, especially in crowded areas like markets. Keep your travel documents safe from being pickpocketed by keeping a close eye on your bag or leaving them in a safe at your trusted accommodation.
In the unfortunate case that you lose your passport, you can apply for an emergency travel document at your embassy to complete your trip or return home.
Be careful what you eat and drink
Make sure all your food is thoroughly cooked. Don't consume raw and undercooked food and always drink bottled or disinfected water.
Monitor local media
Although Zimbabwe is mostly safe, it is always a good idea to stay up-to-date with local news before and during your trip. Uprisings have happened suddenly, leaving travelers stranded.
Get your travel vaccinations
Before every trip, ensure you are up-to-date on all routine vaccinations. These vaccines include:
Chickenpox (Varicella)

Diphtheria-Tetanus-Pertussis

Flu (influenza)

Measles-Mumps-Rubella (MMR)

Polio

Shingles

COVID-19
For more information, check the website of the CDC or inquire at your local general practitioner.
Other recommendations before traveling to Zimbabwe
If traveling for business or tourism, you might need a Zimbabwe Visa. This will depend on your nationality. Check if you're eligible by contacting your nearest Zimbabwe embassy or consulate.
Regardless of your nationality, you will also need to fill out a Zimbabwe Customs Declaration to enter the country. This travel document is required for both foreign and nationals, and it helps keep the local government informed about all the goods, gifts, merchandise, and alcoholic beverages that come into the country.
How to obtain the Zimbabwe Customs Declaration
There's no need to step into a Zimbabwe embassy or consulate to get your customs declaration. All you need is to complete these three steps via iVisa:
Step 1: Fill out our user-friendly online application form. We'll ask for your personal information, details of your trip, and the goods you're bringing to Zimbabwe.

Step 2: Double-check that all your details are correct and choose your desired processing time.

Step 3: Upload any supporting documents and pay for your travel document processing.
After we receive your application, one of our travel experts will take the time to ensure that it's error-free. Once your Zimbabwe Customs Declaration is confirmed, you will receive it via email. Make sure to print it before boarding.
Processing fee for the Zimbabwe Customs Declaration
We offer three processing options to get your travel document:
Standard Processing Time: USD $33.49 - 24 hours

Rush Processing Time: USD $58.99 - 8 hours

Super Rush Processing Time: USD $94.99 - 4 hours
Questions about traveling to Zimbabwe
We are happy to answer any questions you may have about traveling to Zimbabwe at any time. Our expert customer service team is available 24/7 via online chat or email at [email protected].