One of the things that people concern themselves with when they plan a trip is documentation. It is a valid concern that needs to be addressed, which is why they seek information in various places. Moreover, when it comes to visas, you know that you have to go to the embassy of the country where you want to go. But how long does that take? After all, it is something that you need to know in order to plan accordingly.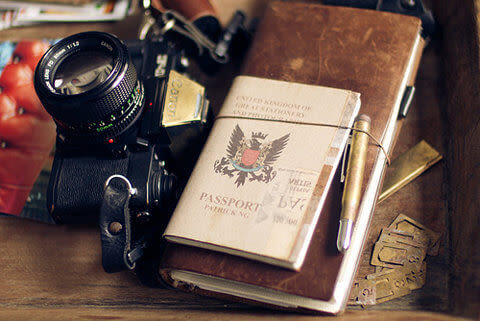 Lucky for you, if you are a traveler who is planning a trip to Zimbabwe, most of your concerns will be put to rest. Why? Because you can acquire a Zimbabwe evisa, and obtaining it is one of the easiest things you will have to go through. But first, let's analyze what you have to do if you do not use an online service.
When you need a visa to go to Zimbabwe, you have to go to the Zimbabwean embassy to apply. Usually, embassies are located in the capital cities, and in your case, that principle may apply. Now, depending on where you live, you may have to travel quite a bit. If you live closer, that is an advantage, but you still do not get to be spared by the entire process.

When you get there, you need to wait in line (it is a mystery for how long,) and then fill in an application.

You pay the fee, and then you wait. The waiting part is scary because the processing time depends on many factors like the season when you want to go. Although there is a maximum waiting period, delays may occur, and then you end up waiting for a document for weeks.
On the other hand, we have iVisa. It is a company that provides online visa services. That means you can apply online, from the comfort of your home or while you are on break at the office. Keep in mind that not all nationalities can apply for a Zimbabwe evisa, so you must check your eligibility first here.
What are the processing times and fees if I choose iVisa?
With iVisa, you have three processing times. You can choose whichever you want or need, and delays almost never happen, so you can rest assured. Here are your options:
Standard processing time – if you choose this option, your visa will be ready within 6 Business Days. You will receive the approval letter in your inbox. The is a service fee is of USD 76.49 it is .

Rush processing time – this option means that you will receive your approval letter in 4 Business Days. However, the cost will go up to USD 109.99.

Super Rush processing time – if you need to leave to Zimbabwe as fast as possible, you can choose this option, and your visa will be ready within 2 Business Days for USD 124.99.
This is for the Single Entry! If you want the Double Entry the visa fee is $15 more for each processing times.
As you can see, with iVisa, the processing time of your application is not a mystery. Like with all other things, delays can happen, which is why you are advised to apply at least 2 weeks in advance. Nonetheless, it is better to be sure than to wonder.
After all, two weeks is not that long, but at least you have the certainty.
If you need more information you can contact our customer service or click here for more answered questions on the inquiry.