Tourists who want to go to Zimbabwe now have the chance of obtaining the required visa using an online process provided by iVisa. Unfortunately, not all travelers are eligible for a Zimbabwe visa. It depends on your nationality, but checking your eligibility is effortless, and that information is just two clicks away.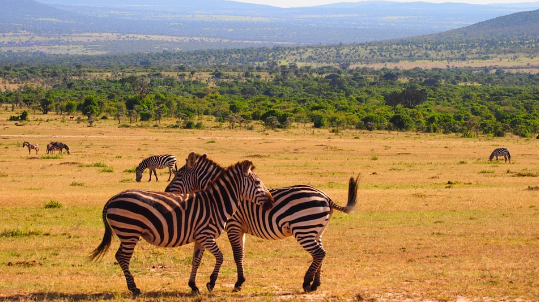 Zimbabwe Visa Requirements
If you are eligible for the Zimbabwe visa, there are a few things you should know before getting to the application itself. First, you need to gather a few documents. It is nothing out of the ordinary, and you can get them easily. Here is what you need:
Passport – make sure that the passport is valid and will keep its validity during your trip.

A digital scan of your passport – the information page is the most important.

A digital photo of yourself – ideally, the photo should be as recent as possible.

A credit or debit card – you need to make the payment online before submitting the application. Also, if you have a Paypal account, you can use that as well.

A valid address in Zimbabwe – the officials need to have the address of where you are staying in Zimbabwe. A letter from your host or a hotel confirmation will suffice.

A copy of the previous Zimbabwean visa – this is an optional requirement and applies only to people who have visited Zimbabwe before, obviously.
Once you have all the documents mentioned above at hand, you can move forward to the application itself.
The application form
As for the form itself, there is not much to tell. The entire process is effortless, and if you find yourself in need of assistance, all you have to do is contact iVisa's 24/7 support service, and they will help you every step of the way.
When you click on the form, you will notice that there are two steps:
The first step consists of you filling in your basic information like name, address, passport number, and so on. You should complete that quickly. At this point, you are also required to select the processing time. There are three available choices: Standard processing time, Rush, and Super Rush processing time. Each of them means that you will receive the visa within 6 Business Days, 4 Business Days, and 2 Business Days respectively. Keep in mind that your choice will influence the price of the visa. The visa itself is free, but there is a service fee of USD 70.49, USD 111.99, and USD 145.99 respectively.

The second stage consists of revision and payment. It is at this point in the application where you need to insert your credit/debit card number or Paypal account. Once you are done with that and the payment has been processed, you can hit submit. There you have it. The application is complete.
You have to admit that there is no easier way to apply for a visa. You do not have to travel to the Zimbabwean embassy in your country, you do not have to waste time and energy, and all that is done from the comfort of your home.
How does a Zimbabwe visa look like?